Contemporary history is always difficult to visualise owing to its obvious palpability, and the underground movements of the 1960s and 1970s have rarely been authentically presented on the big screen. Satyajit Ray's Pratidwandi (1970) is an interesting exercise as is Mrinal Sen's Padatik (1973). While the former largely uses the Naxal movement as a backdrop, the latter delves into the mind of the protagonist, a revolutionary, probing into the conflicts and contradictions of a fugitive finding shelter in a bourgeois ambience.
While both are excellent cinematic explorations, the documentary aspect of this remarkable period on Indian history is not adequately emphasised in either. One can have no quarrel with that because neither film was intended as a textual reading of contemporary revolutionary history. But there is no denying the fact that the aspirations of a (then) new generation of students and political workers were not adequately deconstructed.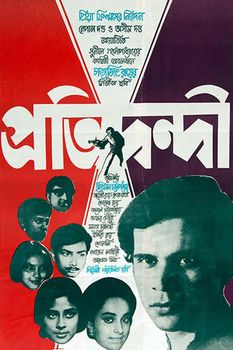 Sen's urban quadrilogy, comprising Padatik, Calcutta 71, Patalik and Chorus, does succeed in becoming an eloquent mélange of tumultuous unrest and Marxist discourse. His four films, albeit replete with hyperbolic formal self-indulgence, do manage to strike a chord somewhere; they reflect the changing times, so full of a polyphonic aggressive zeitgeist. His jagged syntax, gently appreciative of French Nouvelle Vague techniques, does provide authentic resonances of the period. And yet, one was left with a great desire for more authentic exploration.
My own film, Sunya Theke Suru (1996), was an endeavour to recreate the period while trying, sometimes in a surreal manner, to interrogate the philosophy of armed struggle. Questions like adventurism and revisionism were discussed threadbare while maintaining a fractured narrative that went back and forth juxtaposing two different periods of time. The issue of armed struggle has reappeared in my films several times but never with the intensity and fervour of that first film.
In that and the next decade, Shyam Benegal, Sudhir Mishra and Shaji N. Karun have dealt with agrarian revolt and student politics in films like Arohan (1982), Hazaaron Khwaishein Aisi (2003) and Piravi (1989) and some of the moments created by these master craftsmen are truly resonant.
Not much has been done about the philosophy of today's Maoists, although student politics continues to find echo in a few contemporary films. Goutam Ghosh's Kaalbela (2009) was a sleeper hit in the first decade of the 21st century, but there, too, the love story of the protagonists gained precedence over serious discursive analysis of those turbulent times.
Tamil cinema presented us with Kann Sivanthal Mann Sivakkum (1984) by Sridhar Rajan, which presented a gritty tale about the dark face of rural exploitation. This piece of cinematic fiction was a genuine attempt at authentic recreation of a palpable reality, replete with searing resentment, a precursor to insurrection.
One of the reasons for filmmakers shying away from grappling head-on with the Naxalite issue is a certain hesitation with regard to the nature of dialogue and discourse at secret meetings. Was the interaction largely formal at these conclaves? Were issues of human concern completely purged of romanticism? And what of the current scenario? How are today's Maoists in Andhra Pradesh, Telangana, Jharkhand, Bihar and Chhattisgarh different from the scores of student revolutionaries who had happily laid down their lives for a genuine cause?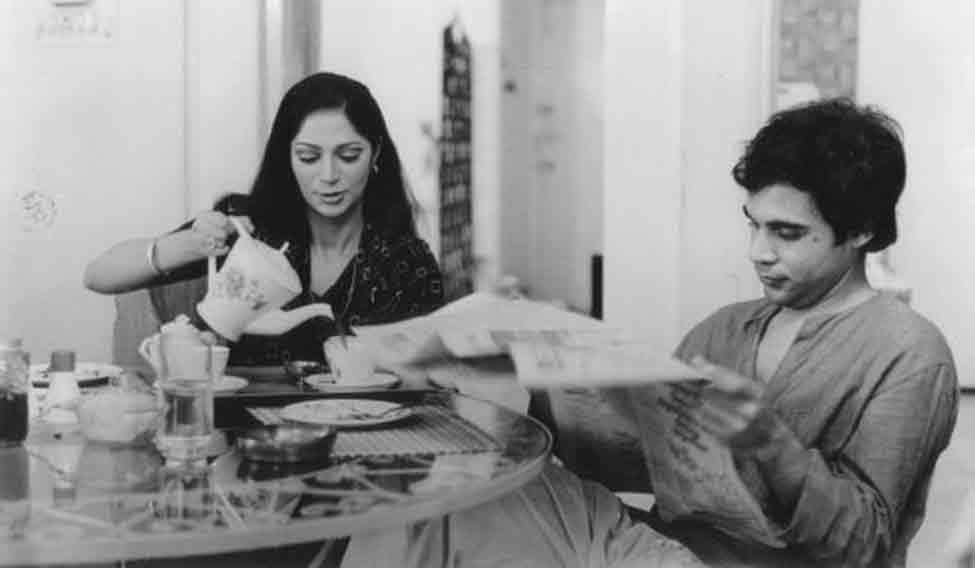 The mysterious figure of Kishenji had dominated news portals not very long ago. But from my own Santiniketaney (2013), not much of his contribution or even notoriety has found any exhibition in the feature film format. Chhatradhar Mahato and his ilk, too, find little exposure on the big screen, even as the most mediocre of commercial cinema exploits and mindlessly romanticises underground activity in abominations like Naxal (2015).
In my opinion, the most evocatively cinematic representation of ultra-left politics is Mukhamukham in the mid eighties, wherein an adroit juxtaposing of the image and the reality serves as a biting critique of the communist movement in Kerala. The director, Adoor Gopalakrishnan, and his director of photography masterly weave webs of leftist discourse intermeshed with hypnotic rhythms of existential life as the image of Comrade Sreedharan crumbles in the wake of the degeneration of the erstwhile intrepid revolutionary leader.
And yet, one feels that today's contemporary reality and the obvious ideological vacuum deserve more such cinematic representations.
Viswanathan is an award-winning director and professor of film studies, Satyajit Ray Film and Television Institute in Kolkata.