"Yes, you can call my home a torture chamber.... I also took my Naxal friends into custody and protected them. The police did not know that I sheltered them in my house" - Somen Mitra, Congress leader
Gautam Deb and Somen Mitra were close associates of two of the tallest political leaders of Naxal-era West Bengal—Jyoti Basu and Siddhartha Shankar Ray. Both Deb, now a CPI(M) central committee member, and Mitra, the senior-most Congress leader in the state, were forged in the Naxal fire.
Deb was so successful in fighting Naxals in the seventies that Basu brought him into his cabinet in 1987. He was minister for 24 years, till the Left Front was routed after 34 years in power. Deb and Mitra were the architects of the Congress-Left alliance that fought the ruling Trinamool Congress in the recent assembly elections.
Interestingly, Deb could well have become a Naxal, if not for a chance decision. Moved by the Naxal ideology in the sixties, he had decided to leave the Students' Federation of India (SFI), the student body of the CPI(M), and join the Naxal struggle. In 1969, he went to attend a rally organised by the Naxals in Kolkata. The same day, the CPI(M) was holding a rally at Brigade Parade Ground. As the Marxists and Naxals clashed on the streets, a friend persuaded Deb to head for the CPI(M) rally.
"I must thank my friend," he said. "I don't know where I would have landed had I joined the Naxals. I realised later that Naxalism was a degraded idea that would have taken me nowhere."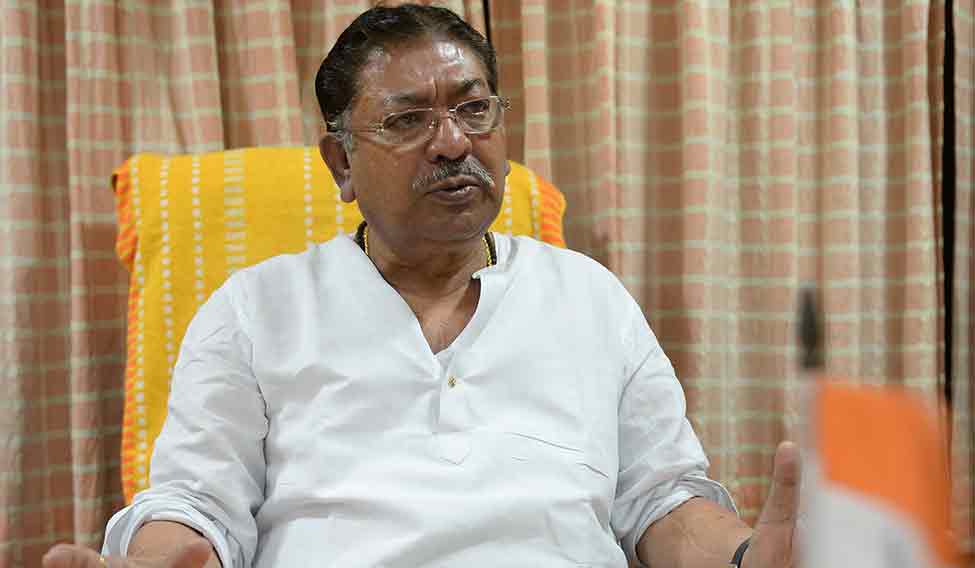 Deb still remembers his first visit to Naxalbari as a student in 1967. The CPI(M) had taken a delegation from Kolkata to Naxalbari. "There were so many dos and don'ts in our party," he recalled. "My friend and I did not care for them. We took public transport, reached Naxalbari and saw the movement on our own. It was really earthshaking."
What drove Deb to Naxalism initially was the "charisma" of Charu Majumdar, whom Deb calls the Che Guevara of India. "Che was a tuberculosis patient, while Charu had major heart ailment. Despite that, he jumped into the revolution. He was a mystic man; a mystic revolutionary," said Deb.
He considers Charu a "brave man" and an "irresponsible" communist who drove many people to death. The murders in Kolkata, and a graffiti sprayed on a wall that said "gun is the source of all power", opened Deb's eyes to the violence that the Naxal struggle espoused. "I erased it one day and wrote, 'It's not gun, but people who are the source of power'," he said.
Deb took to the streets to fight Naxals. As a student leader, his biggest challenge was to prevent members from deserting SFI and joining the Naxal movement. "It was very difficult for me to regroup forces," said Deb. "But I did. I created my own brigade with them. I asked them to face the Naxals head on."
Deb asked SFI members to keep knives in their pockets to fight Naxals. He also learned the science of making bombs. "We used to make bombs and then practise with them on the rooftop of our college," said Deb.
One evening, Naxals pulled him out of a bus. He was stabbed and left on the road bleeding. "My entire nervous system was damaged. They stabbed me on my neck and my back. The nerves were cut into pieces and I had to stay in hospital for long," said Deb.
Those were challenging times, both for Deb and the CPI(M), which was facing extinction because of the increasing popularity of the CPI(ML). Never one to give up, Deb returned from hospital and continued his fight. In 1971, when Deb was 17 years old, he was inducted to the CPI(M), and was later made SFI state secretary. In the eighties, as the Naxal struggle waned, he was inducted into the CPI(M) state committee and was appointed minister.
Deb and the CPI(M) have now come full circle. The injuries he suffered five decades ago are taking their toll now, while the CPI(M) is once again facing extinction, this time at the hands of the Trinamool. And, unlike in the seventies, there is hardly any leader like Deb who can stand up to the challenge.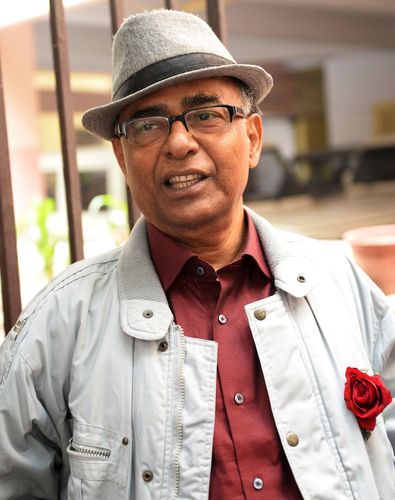 DEB'S ROLE IN fighting Naxals was acknowledged by his party, but Mitra was not so fortunate. When the Naxal movement began, Mitra was a student of parapsychology at Calcutta University. Known for his ruthless tactics against Naxals when Ray was chief minister from 1972 to 1977, he turned his house in Amherst Street in Kolkata into a "torture chamber".
Mitra's fight with Naxals began in the early seventies, when he was a Youth Congress leader and the Naxal fire had spread to Kolkata. A group of Naxals wanted him to pull down the Congress flag on the roof of his house. When he refused, he and his followers were attacked and his house was bombed. Mitra survived at least three attempts on his life.
Like many young people in Kolkata those days, Mitra initially sympathised with the Naxalbari agitation. "But a group of criminals and hooligans replaced good Naxals, and that took away my respect [for the movement]. I created a brigade on the instruction of Manuda (as Ray was called by his followers) and decided to tackle them," said Mitra.
On Mitra's orders, many Naxals were picked up by Congressmen and were taken to the Amherst Street house. They were beaten up and handed over to the police. "Yes, you can call my home a torture chamber," he said. According to Mitra, the house was used not only to teach Naxals a lesson, but to protect them as well. "I had many friends who were Naxals," said Mitra. "I took them into custody and protected them. The police did not know that I sheltered them in my house; they knew what my house was meant for."
Even though Ray had asked Mitra to take on Naxals, Mitra said he did it to save himself. "I took up the fight against Naxals because my own existence was in question. At the end, it served a dual purpose," he said.
According to Mitra, Ray was insecure about his rising popularity among Congressmen. "He thought Subrata Mukherjee [who later quit the Congress and joined Trinamool] and I would become his competitors," he said.
The Congress's decision to go after the Naxals, he rued, could have been a reason for the party losing ground in the state. "But what else could we have done?" asked Mitra. "There were times when, almost in every alternate house at Baranagar and Cossipore in north Kolkata, there was at least one woman raped by Naxals. We did not care for political ramifications. We did it to save Bengal."