We called for a strike in JNU. At the time, Maneka Gandhi was a student there. She could have avoided coming but, being herself, she chose to make a show by arriving at the university.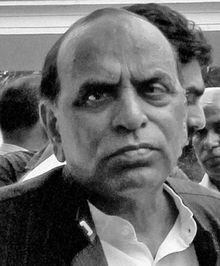 I hail from Sultanpur district in Uttar Pradesh and, in the 1970s, a large number of washermen in Delhi were also from Sultanpur district. After I became president of the Jawaharlal Nehru University students union on behalf of the Students Federation of India, the washermen of the Statesmen Workers Union of Connaught Place also elected me their president. So, I had double responsibility as a student leader in the first half of 1975. My ties with the washermen were to save me later on during the Emergency.
On June 25, 1975, we heard that Emergency had been imposed and top opposition leaders were being arrested. To save the SFI leaders of JNU, the washermen opened their homes and I took refuge in their colony to save myself. After a few days, I returned to the JNU campus and started organising anti-Emergency activities. We opposed Indira Gandhi but our biggest opposition was against the gunda raj of Sanjay Gandhi.
We decided to resort to picketing and boycotting of classes as a tool of protest. On September 25 and 26, we called for a strike in JNU. At the time, Maneka Gandhi was a student in JNU and the campus was already in an agitated mood when she came to attend her class. She could have avoided coming but, being herself, she chose to make a show by arriving at the university. There was a discussion about who could stop the prime minister's daughter-in-law from entering the School of Language and it was decided that, as president, I should do it. I told Maneka that she should cooperate with the student agitation against the rule of Indira and Sanjay Gandhi. A huge chaos followed and, after some arguments, Maneka went back home.
In the afternoon, a police team came to arrest all the agitators. They began looking for me but ended up arresting Prabir Purkayastha, who later became a noted social activist. I took refuge in the washermen's colony near Connaught Place. The party elders kept shifting me to various hideouts to keep me safe as the police were looking for me. Finally, it was Congress leader Hemvati Nandan Bahuguna, then chief minister of Uttar Pradesh, who arranged for a safe house in Central Delhi. Finally, I was arrested on November 25, 1975. For the next 14 months I was in Tihar Jail along with many other youngsters from the SFI, Akhil Bharatiya Vidyarthi Parishad, the socialist and Naxalite groups. Jail was a big political party at that time. Life went on even in jail and in underground hideouts. It was during this time that my students union predecessor Prakash Karat married Brinda in hiding. We had to supervise and arrange these routines of life from the hideout. We read and debated a lot to keep ourselves fit for the next argument and political protest.
Finally, when the Emergency was lifted, Biju Patnaik was among the first batch of prisoners to be released. He was in touch with Indira Gandhi and he was also in touch with the opposition forces. He and other leaders demanded that the student union activists should be released and Indira Gandhi agreed. So, after support from the elders like Biju Patnaik and JP, the student leaders in Tihar were released. On January 25, 1977, I stepped out of Tihar along with Arun Jaitley.
The jail term had its plus points because I remained students union president for the longest time. I was elected president on January 31, 1975 and, on being released, was welcomed as the returning hero. On January 25, my friends organised a meeting which was attended by Romila Thapar, Namvar Singh and many others. We all cried that day. But those were tears of joy. Emergency taught us many things. But the most important lesson was that we should not take democracy and freedom of India for granted.
Tripathi is a Nationalist Congress Party member in the Rajya Sabha.