All in all, Piku is an endearing story of an urban, chaotic Indian family. It is a great for a one-time watch.
Film: Piku
Language: Hindi
Director: Shoojit Sircar
Cast: Amitabh Bachchan, Deepika Padukone, Irrfan Khan
Rating: 3.5/5
Director Shoojit Sircar's Piku is an odyssey through shit. No, I mean literally. Poop jokes, poop jokes, and then some more poop jokes. It is not for the squeamish (read: my mother would writhe in pain at the constant reminders of crap). The film, however, is far from crappy. It is an interesting and often comic relationship between an eccentric, hypochondriac Bengali father Bhaskor Banerjee (Amitabh Bachchan) and his financially independent, short-tempered architect daughter Piku (Deepika Padukone). The father demands the daughter's attention all the time often around the topic of defecation or rather his inability to do so. In fact, very early on in the movie, one understands why it is called 'Piku: Motion se hi Emotion'; a lot of time is devoted to the bowel movement. Let's just stop at that.
Bachchan wants to visit his Kolkata home and insists on a road trip. Padukone agrees only with the intention of selling off the paternal home. Irrfan Khan (Rana Choudhury) is a cab business owner who decides to play driver. The film focuses on the journey from Delhi to Kolkata during which various facets of the father-daughter relationship unfold. The dependency, the childish need for attention… parents become our children, as Bhashkor, and later Piku, too, says in the film.
Let's start with the positives. Writer Juhi Chaturvedi must be credited for an interesting plot—simple at first glance but carefully hiding various layers of complexity. A father who is so dependent on his daughter that it borders on being claustrophobic, a young woman so stressed by her father's daily demands and other work pressures that she is advised meditation by a well-meaning Rana. The ideas espoused by the movie are refreshing. It moves away from the stereotypical Indian father whose only aim in life is to get the daughter married. Bhashkor believes that marriage for women without any personal ambition in life is "low IQ". While bordering on the ludicrous because of his obsession with diseases, Bhashkor is also a progressive father who has no qualms accepting and talking about the fact that his daughter is not a virgin.
Piku is the modern Indian woman who is empowered and aware of her social, financial and sexual choices in life. Piku is a dutiful daughter, enjoys her tipple and is sexually active. But in the midst of this urban din, Piku, like several other young urban Indian women, is also lonely. The underlying message is that sex is easy to find; Piku seeks emotional companionship.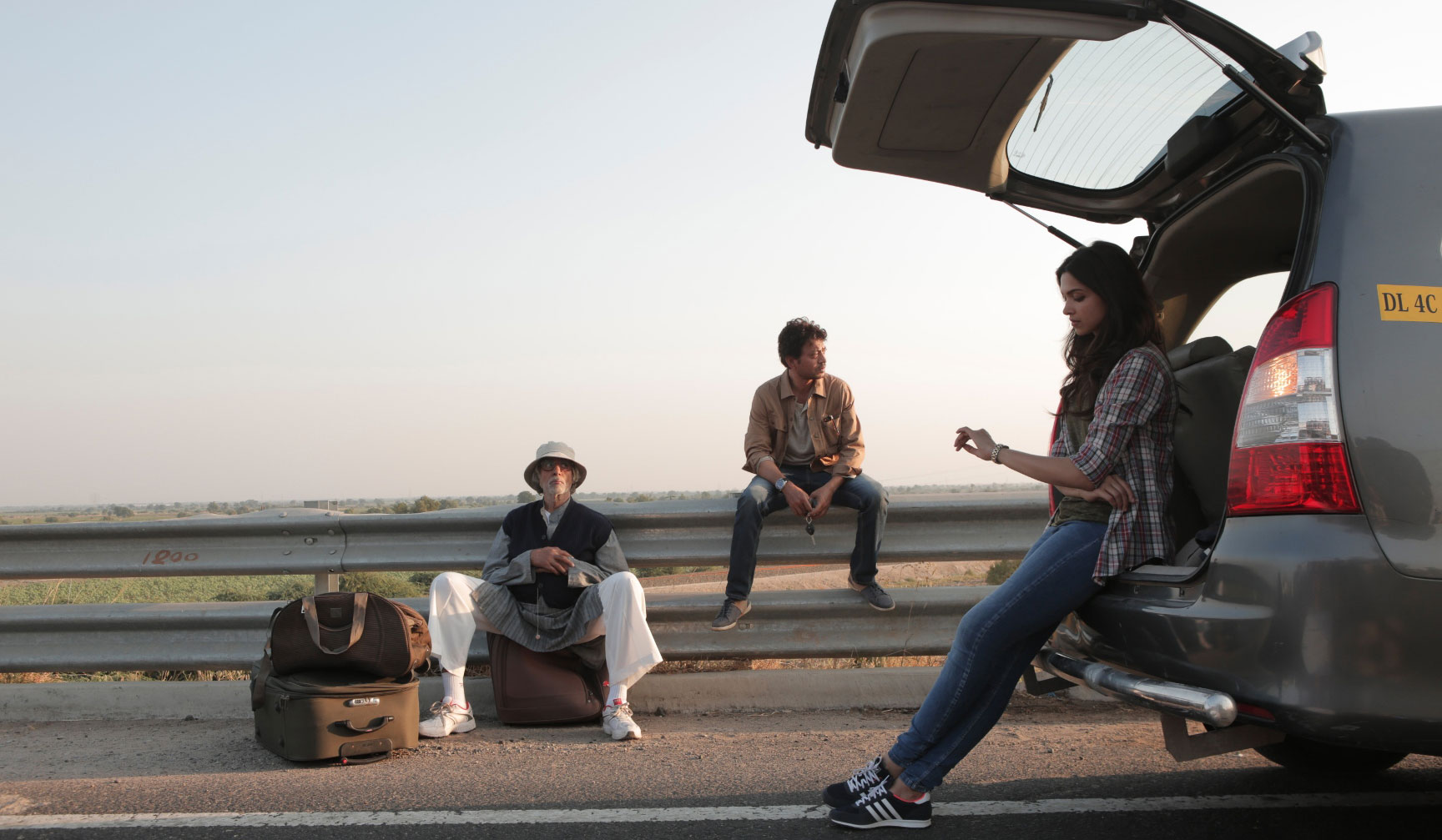 Bachchan cannot be faulted for his acting as he shines all through the film. His accent, diction and body language are all justifiably Bengali. He plays a cantankerous old man convincingly. But the problem with casting Bachchan in a movie like this is that he always threatens to overpower the film. Only Irrfan Khan and veteran actor Moushumi Chatterjee (who plays Piku's aunt) can stand tall with Bachchan shoulder-to-shoulder. Bachchan, the quintessential star, makes sure that people watch only him in every scene.
Full marks to Deepika Padukone for, well, trying. She is a sincere actor who is courageously trying new roles. But a small note to Padukone: screaming is often confused for acting. Voice modulation and, more importantly, diction training are must-haves for this gorgeous girl. Like in Chennai Express, Padukone's efforts at linguistics and diction were painful to watch. And this is where the director, perhaps, should have insisted on better diction training—he being a Bengali and all that.
Irrfan, as the cab business owner, with a soft spot for Piku, and Moushumi as the gregarious, thrice-married aunt, are welcome breaks in the movie. Raghubir Yadav who plays the homeopath doctor and Jisshu Sengupta as Piku's business partner are excellent.
All in all, Piku is an endearing story of an urban, chaotic Indian family. It is a great for a one-time watch.