Last year, as one unprecedented event after another rolled out, the world found itself in a leadership vacuum. The US was in turmoil; a virus, an election and a racial uprising making it look inwards, China had incurred global wrath for unleashing the pandemic, and multilateral institutions like the World Health Organisation and even the United Nations were proved ineffective in dealing with emerging problems. India stepped in deftly into this vacuum. 

Whether it was in initiating the era of multilateral summits virtually (India's SAARC initiative was the first, inspiring the G-20 and then others to follow suit), spearheading drug diplomacy or being the only G-20 country to have lived up to its climate mitigation commitments, India, if not leading the world, at least showed the way. Its clarion call for reformed multilateralism found resonance at a time when the credibility of existing structures had been questioned. 
If 2021 progresses on expected lines, it will further cement India's "growing global profile'', as Russian ambassador to India Nikolay Kudashev put it. India has stepped into its new tenure as a non-permanent member of the United Nations Security Council (UNSC), its first under Narendra Modi, and unlike past tenures at the high table when India was content to be neutral, this time, it will be more assertive, said Harsh Pant, head of strategic studies at the Observer Research Foundation.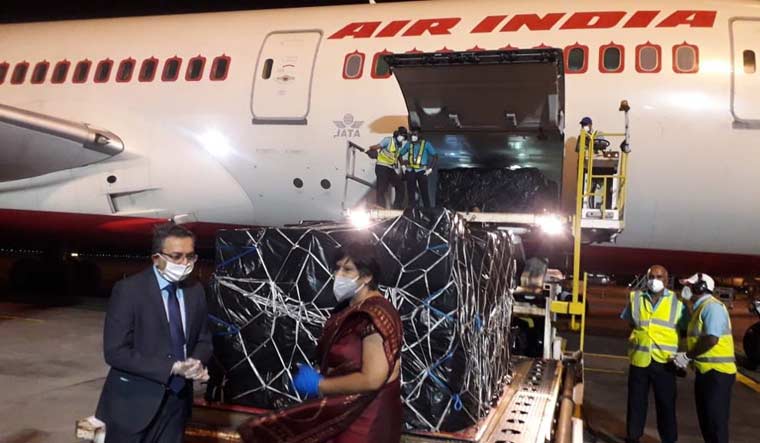 If doling out antipyretics, antimalarials and antibiotics marked India's announcement as the pharmacy of the world in 2020, this year, it plans to underscore its position as the global vaccinator. Already a leader in vaccine production, India sees the pandemic as an opportunity to combine economics and diplomacy, and has unrolled grand schemes for manufacturing vaccines—be it Russia's Sputnik, Astrazeneca's Covishield or the indigenous Covaxin. The recent lab excursion to Hyderabad that India arranged for 64 envoys was to showcase manufacturing capability. 
It will be a brave new world that steps into a new decade, with a new set of realities—post-pandemic, post-Brexit and post-globalisation. Last year dealt a body blow to globalisation as supply chains broke due to lockdowns. Also, the existing China centred manufacturing economy came in for question with strong anti-Chinese sentiments all over. 
"The lockdowns showed us that just how connected the world has become, it also showed us the importance of self-sufficiency,'' said Bharti Chhibber, professor of international relations, Delhi University. The Atmanirbhar Bharat shout-out has similarities in domestic policy rejigging across countries. "Globalisation is not dead, it will evolve into glocalisation now,'' added Chhibber. This would mean securing supply chains, crucial to self-sufficiency. India's dealings with other countries will focus on this reality as well as on India's importance in securing supply chains for others. 
Observers say India is well placed in the emerging age, given that the world needs India for strategic, economic and political reasons. The wooing is on in a big way. The UK is consolidating its partnership with India as it finally severs links with the European Union; Boris Johnson agreed to be the chief guest for Republic Day before cancelling due to domestic coronavirus concerns, and India's invitation to the G-7 meet later is an assertion of the importance of the bilateral. 
Joe Biden in the White House might not be the overt India-loving, Pakistan-bashing Donald Trump, but given the trajectory that the bilateral has taken in recent years, there is likely to be a further convergence. 
"I won't be surprised if Biden visits India in his first year itself,'' said Vishnu Prakash, former spokesperson for the external affairs ministry. Trump turned the other way even as his senators and Congressmen made noises about developments in India—changes in Kashmir and to the citizenship law, for instance. Will Biden and Kamla Harris be as amenable? 
Biden's priority in his first year will naturally be domestic, the contours of his foreign policy might take shape only later in the year. "Unlike Trump, Biden is a cautious player,'' says Pant. "He will be guided by bureaucracy to push his agenda. "  
The US needs India now, most importantly in the Indo-Pacific, especially now that the thinking is progressing towards a Quad+Plus grouping in the region. "India is making it increasingly clear that it does not like meddling in its internal affairs, and partners are learning to respect this,'' said Chhibber. The cold shoulder India meted out to Canada over Justin Trudeau and co's comments on the farmers' protest is a case in point.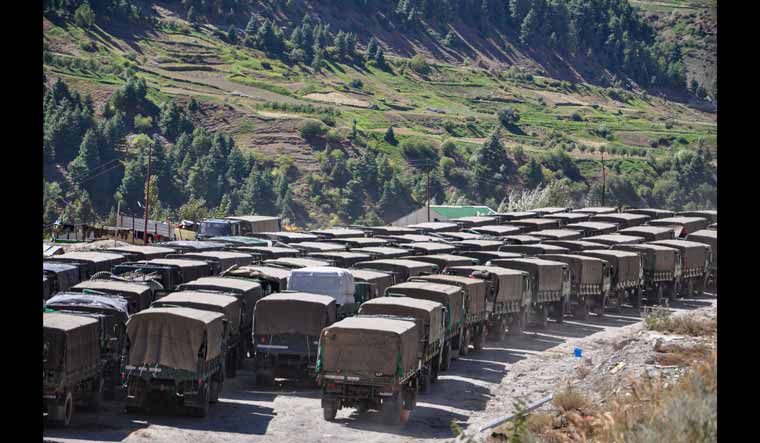 2020 brought enough international trouble for India, with China keen on some salami slicing in the Ladakh heights while Nepal asserted cartographic aggression. These two ties, so crucial for India, have hit a new low and are India's biggest diplomatic headache right now. India's approach to China has been nuanced—while showing that new India is in no mood to allow land grab, India has also shown its willingness for endless talks, a stance that it refuses to take with Pakistan. The summer face-off was gory, but despite the loss of 20 lives (China hasn't announced its dead), India won the sympathy votes. China, already in a trade war with the US and globally vilified for its role in the pandemic and its territorial issues with other neighbours (particularly in the South China Sea) has seen its global stock drop low. 
Even as India ramps up its military capabilities, it is providing enough deterrent against China risking further conflict. Converting the annual Malabar naval exercise into a veritable Quad exercise was an indication that India had finally announced Quad as a military grouping. India intensified ties with ASEAN Nations—its recent summit with Vietnam, where military ties were further bolstered, was another assertive act. However, while an outright attack might not happen, the next year is going to see the two countries taking a lot of retaliatory actions against each other. China isn't going to sit quietly while India puts import barriers and app bans.
In the latest round, the two countries are stalling the entry of each other's nationals into their borders. Given the deep economic ties that the two have, such actions are counterproductive. While the West may be on an anti-China high, India will have to measure every action. Zorawar Daulet Singh, in his just-published book, Powershift, writes, "One cannot fit into the Asian economy by completely sealing off China from the Indian economy." China is already the biggest commercial partner for all its neighbours, which include India's strategic partners, he notes. 
At its recent fifth session of the Chinese Communist Party, the leaders had a moment of introspection and made some admission of having alienated the world with their military and economic actions. Will the two countries, more mature after the bloodshed of the past year, handle their bilateral better? The intent is there, often repeated in joint statements, the action has to follow.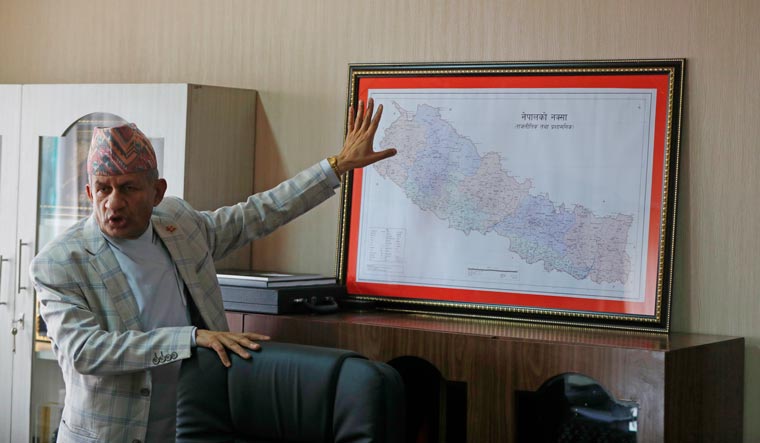 Meanwhile, India has to focus on its neighbourhood and not allow it to slip away totally into Chinese hands. Nepal has been the most belligerent neighbour, despite (or perhaps because of) its domestic turmoil, and has lashed out at India with territorial claims and even the unwarranted snub of jointly remeasuring the height of Mt Everest with China, though India had proposed the idea first. India has remained silent throughout Nepal's rantings and focussed instead on ramping up its development aid in the Himalayan nation. Now that Nepal's domestic politics is in a crisis which China's meddling couldn't save, India is closely watching developments unfold. While the dissolution of the cabinet and break up of Nepal's Communist Party is to China's detriment, are there gains for India? In a rapidly evolving situation, one can only wait till it is time to act. There are rumours that KP Sharma Oli is planning a visit to New Delhi, this can only be beneficial to the bilateral. 
Bangladesh, another important neighbour, has been wooed well over the pandemic, as has Myanmar. "India has to do even more in South Asia, we can never afford to slacken here,'' says Chhibber.
The new US dispensation could have a positive impact on the Iran relationship, a bilateral where much diplomacy and money went near waste, thanks to Trump divorcing himself from the Iran nuclear deal and demanding friends and allies severe ties with Tehran, too. There is a hope that with the Democrats coming to power, the Joint Comprehensive Plan of Action may be salvaged. At a meeting of foreign ministers of Iran, France, Germany, UK, China and Russia just before Christmas, the leaders issued a joint statement saying "ministers acknowledged the prospect of a return of the US to the JCPOA and underlined their readiness to positively address this in a joint effort."
India—determined to push the Chabahar Port project further— will be keen to put it to use strategically with Afghanistan. The Uzbekistan-India-Iran trilateral met in December and now will include Afghanistan in the next round, pushing Modi's vision of trade to battle differences. But, the question is whether India can make good on the opportunity.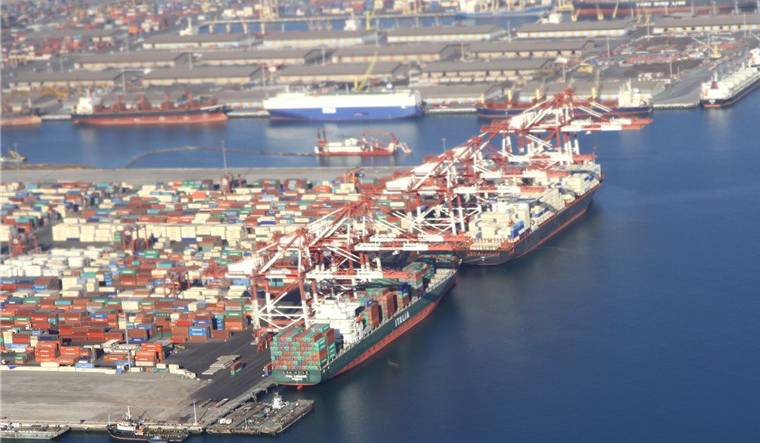 The Chabahar Port so far has survived largely on potential; Trump's stance had tied up India's ability to push through with private companies were reluctant to invest despite the waiver. With Biden likely to try diplomacy first, this project might finally find a way to blossom. Last year, Iran hit out at India for its closeness to Trump and even edged India out from the railway line to Zahedan. Deft diplomacy by South Block seemed to save the day, and now India is back on track literally, the railway line from the port to Zahedan is looking at a March 2022 completion. 
Closer home, in Afghanistan, India will have to continue finding space for itself as it is clear the Biden administration will also see a role for the Taliban in Afghanistan, even as it leaves the troubled land. "In leaving any war theatre after decades, there is violence," said Kabir Taneja, ORF. "This is likely to dominate Afghanistan for the next year." With eight of the nine shuras located in Pakistan, the country has an upper hand. With India's heavy investments in the development of infrastructure and democracy in Afghanistan, it will be a task finding its relevance in a changing order.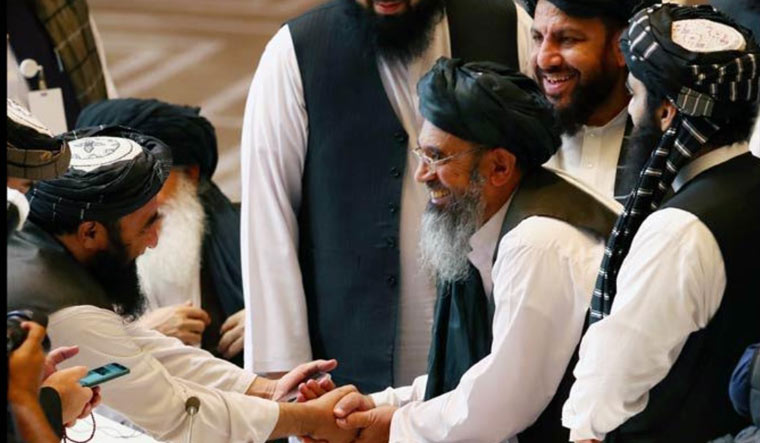 In December 2020, Mullah Abdul Ghani Baradar, the top political leader of the Taliban at Doha, was in Pakistan and met Imran Khan and S.M. Quereshi. Shortly before, US Special Representative for Afghan Reconciliation Ambassador Zalmay Khalilzad and Commander Resolute Support Mission (RSM) in Afghanistan General Austin Scott Miller visited Rawalpindi to meet the chief of army staff General Qamar Javed Bajwa. 
The way ahead for India to become a player in the new Afghanistan will not be easy. It will also be the biggest challenge India will need to face in its neighbourhood as it losing leverage in a country where it was favoured. Pakistan will use its position to stamp out Indian influence. With an emboldened Pakistan—and an eager China waiting in the wings—forging a new relationship with the new powers that be in Afghanistan will require more than just soft power and winning hearts and minds. 
And while on the topic of Pakistan, there doesn't seem any thaw likely in the permafrost of the relations. Tensions will only increase, rhetoric will dominate the narrative. The one big positive for India in its immediate west was the Abraham Accord, with the Arab world finally warming up to Israel. India, which has invested much in wooing the Arab world, had to walk a tightrope while balancing its friendship with Israel— now it is in the same club. While not still part of the new partnership, Saudi Arabia has given its stamp of approval, even as protesting Pakistan finds itself isolated on the outside. 
Meanwhile, India will have to keep the focus on its tried and tested friend and partner Russia. The closeness to the US, as well as to the Quad, has irritated Russia even though Moscow claims it understands India's need to forge new ties and is also understanding of India's Indo-Pacific vision.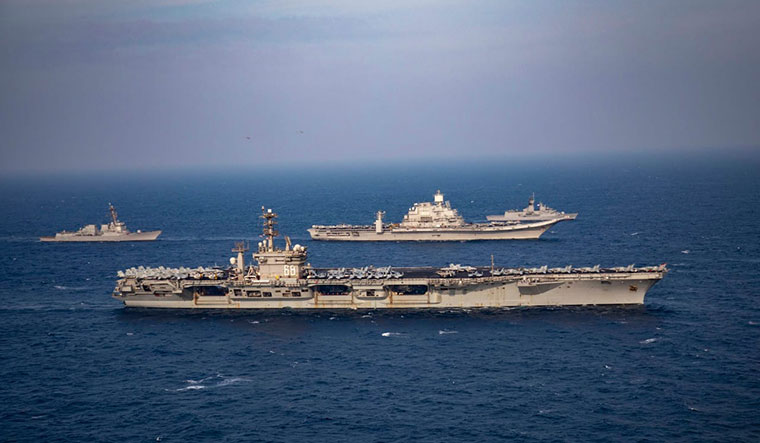 Russia, however, has drawn the line at the Quad, calling it detrimental to peace and development in the region. Kudashev recently emphasised how Russia, without interfering in a bilateral issue, had provided itself as the host to facilitate meetings between Indian and Chinese defence and foreign ministers at the height of the Galwan clash. He noted it was proof of the trust in the ties. 
Russia is offering its Eurasian vision as an alternative to the restrictive Indo-Pacific one. Russia is also keen to be part of India's growth story, with plans for more setting more nuclear plants and weapon-making factories in India. It plans to be a leading exhibitor in the upcoming Aero India 2021, showcasing Su-57, Su-35 and MiG-35 fighter jets, the Ka-226, Ka-52, Mi-17B-5, Mi-26 helicopters as well as the S-400 and Buk systems. Russia hopes US sanctions will not impede India and Russia's defence deals, since neither Russia nor India recognised unilaterally imposed sanctions like CAATSA (Countering America's Adversaries Through Sanctions Act), which the US has just imposed on Turkey. 
How this sticky situation develops over the months to come, and how India navigates three very different but extremely important relationships—with the US, Russia and China—will be the test of its diplomacy.