It just takes 3.5 per cent of the population to rise up against a government to topple it. This may seem like a small percentage, but it is a point backed up by data—Harvard professor Erica Chenoweth's much-cited research on the 'success' of protests, violent and nonviolent, since 1900.

By analysing a public repository of revolutions and protests across the world, Chenoweth was able to conclude not only that nonviolent protests could work against authoritarian governments, but also that they were more effective than violent protests—and less likely to result in state-sponsored mass killings.

"Nonviolent campaigns were twice as likely to succeed outright than violent insurgencies," she said in a TEDx talk. Of the cases studied, none of the campaigns that had up to 3.5 per cent of its country's population in active participation failed in their endeavour.

Interestingly, the only campaigns that had such participation were non-violent ones.

Empirically reflecting on the merits of non-violence is more than an academic exercise. For, 2019 puts the 2010s on course to end the same way it began—with mass movements and protests breaking out across the world.

This decade was marked by protests and revolutions both bloody and non-violent. At a macro level, revolutionary waves like the Arab Spring left behind a mixed legacy, toppling dictators but producing few equitable leaders and resulting in offshoots like the Islamic State. Others, like the civil disobedience movement in Sudan, left behind the grassroots of a democratic transition and the birth of a liberal space in a country still ravaged by a civil war that left the largest death toll since World War II.

2019 was no exception and saw protests break out on every continent on earth including Antarctica. As we move into a new decade, how many of 2019's protests are likely to achieve their objectives? The 3.5 per cent rule may come in handy here.

While no unifying thread can link these protests, which emerged out of a combination of history, contemporary politics, socio-economic woes and governmental shortfalls, a few trends emerged.

Algeria and Sudan both saw over 2.5 per cent of their population participate in protests this year. In Algeria, it was against the announcement of a fifth-term for Abdelaziz Bouteflika; in Sudan, they began as anti-austerity protests that snowballed into a pro-democracy movement. Both countries saw the ousting of their leader—the criterion of success for a protest in Chenoweth's framework.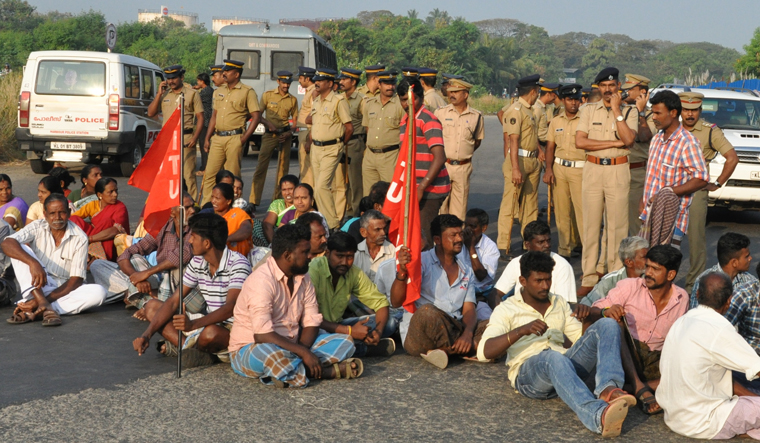 India began the year with the largest strike in human history, the Bharat Bandh between January 8 and 9, with between 150 to 200 million participating according to the Workers World Party. It ended the year with another countrywide round of protests, the largest Prime Minister Narendra Modi had seen since coming to power in 2014. But, while the January Bharat Bandh strike encompassed at minimum 10 per cent of India's population and at maximum 15 per cent, it lasted only a day and lacked the sustained momentum that makes protests work.
Momentum is another attribute of a protest's potential success that Chenoweth has looked at, in a piece published in Nature on the 'physics' of dissent.

Arguing that protests need momentum, she presents the result in the form of an equation: "Momentum equals mass times velocity (p = mv). We propose that the momentum of dissent is a product of participation (mass) and the number of protest events in a week (velocity)."

If there was one protest with genuine momentum in 2019, it was the pro-democracy wave of protests in Hong Kong that began in June and that carried on through the year, showing no sign of relenting even through Christmas.

The protests began against a proposed extradition bill, that would have required Hong Kongers to face prosecution in mainland China, where the laws are stricter and the provisions for human rights fewer than those guaranteed to Hong Kong under Basic Law.

At one point in June, one in seven Hong Kongers were participating in protests, a participation ratio of over 14 per cent. But, arguably more impressively, the protests have maintained their momentum even after getting their initial demand. Though the extradition bill was formally withdrawn in October, protesters turned the movement into a pro-democratic one, demanding inquiries into police brutality and amnesty for protesters who had been arrested.

For centuries, people around the world have protested for human rights, freedom, better economic conditions and justice. But, the 2018-19 period also saw a new topic demanding revolution—climate change. Greta Thunberg sparked a whole new wave of young climate activists with the school strike for the climate movement. Highlights of the year include the speech of 8-year-old Licypriya Kangujam at COP26 to the inclusion of 'climate strike'.

If there is any certainty about 2020, it is that 2019's climate strikes will be repeated, for little action has taken place on the climate change front, with the world set for a catastrophic 3.2°C of global warming by the end of the decade. The striking children in 2019 will set the stage for another wave of protests, opening the world's eyes to the future victims of climate catastrophes.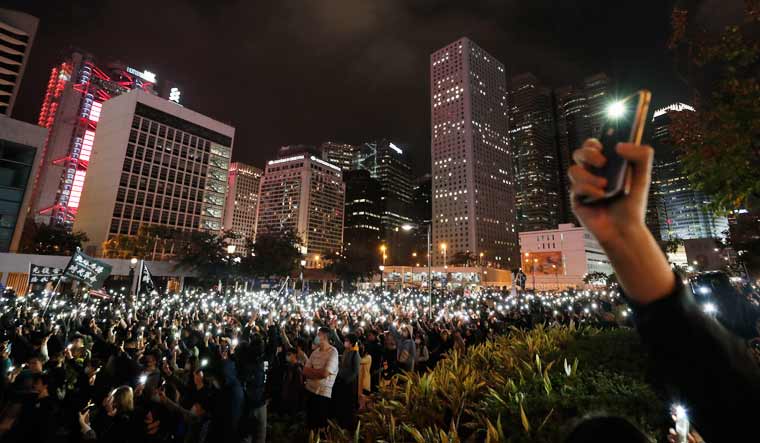 Decentralised leadership was a big takeaway from the Hong Kong protests. There, as mostly young protesters took to the street against legislation that would have Hong Kongers extradited to mainland China (with far harsher laws) for criminal offences, the protests took the form "of water", illegally assembling just as quickly as they disperse, taking inspiration from Bruce Lee's iconic advice to "be like water".

Another tactic was the use of Telegram to coordinate protests and monitor police action. With thousands of Hong Hongers arrested since the movement began, Telegram groups and social media were used to report arrests the moment they happen, making sure protesters would not just go missing.

Subverting social media was another takeaway—while TikTok is not known as a platform for advocacy, an enterprising Afghan-American teenager used it to get her word to a larger audience: Posting a fake 'make-up' tutorial where she instead spoke briefly about the humanitarian crisis befalling the Uighurs.

Social media has its limits, however. In the case of Kashmir and many parts of India, internet shutdowns revealed how easily the flow of information could be constrained by a government. As India earned the dubious distinction of holding the longest internet shutdown ever, and as Russia tested its ability to "turn off" its access to the global internet, the need for decentralised communications has increased. The use of mesh-based communications apps has emerged as an alternative messaging system for people unable to access internet-based apps.

So, what then, will 2020 bring? Unrest along socio-economic lines, climate strikes, revolts against authoritarian governments and unjust laws; as long as the factors that drove people to the streets in Chile, Iraq, India, Hong Kong, Sweden, France and everywhere else continue to persist, people will continue to resist.
The future of non-violent protest will hinge on what happens in the 2020s. With an ever-awake world on social media, both protesters and the state will have to consider the butterfly-effect of their actions—a revolution in Hong Kong or in Sweden could well spark ripple-effects across the world. Whether ripples turn to waves and waves to tsunamis will depend on how protesters utilise their mass, momentum and energy.
In most places on earth, protesters can expect to be met with force. As Henry David Thoreau wrote of the state, "it is not armed with superior wit or honesty, but with superior physical strength." To succeed where others have fizzled, protesters must find the strengths that work—be it in numbers, ideas, or social messaging.
Who wins, and by what means, will determine the fate of democratic protest and governments for decades to come.