Scientists are developing a sophisticated computer algorithm to track down child abusers just by using the image of their hands. The five-year research project 'H-Unique' is based on the scientific fact that human hands are unique, and they can be used to identify any individual.
Scientists from the universities of Lancaster and Dundee, who are involved in the project, have sought cooperation of more than 5,000 'citizen scientists' to voluntarily come forward and send the photographs of their hands. 
Anyone of age 18 and above can send three photos of each hand to an app, which is also available on smartphones, at unique.lancaster.ac.uk. The photos from the front, rear and side of each hand are required. Two more optional images for each extremity can also be uploaded to boost the data pool.
These photos will be used to train the algorithm to catch child abusers from videos posted online. The photos contributed by volunteers will not be shared with any external agencies and will be destroyed at the end of the study period.
The aim is to develop a system that will be smart enough to easily identify paedophiles from the images of their hands. Police and criminal investigators will be able to link suspects to crimes just by using images of their hands.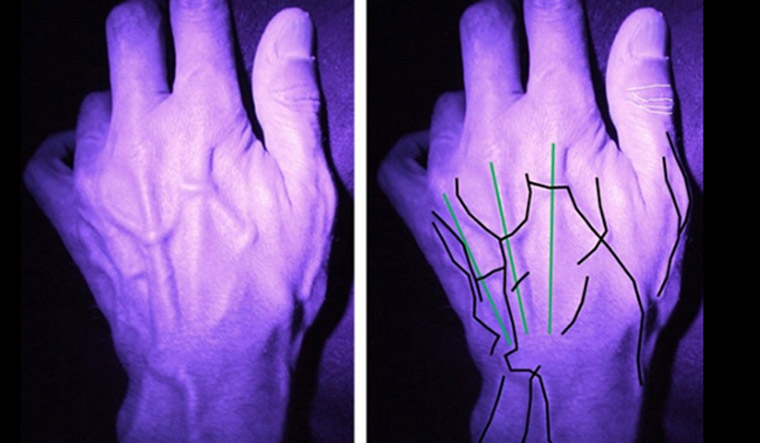 Researchers will use vein patterns, skin creases, scars, freckles, moles and knuckle creases to identify individual hands. Studies have proved they are different between our right and left hands, and even different between identical twins.
"We are looking to deliver a step-change in the science so we can analyse and understand all the factors that make a hand unique," forensic anthropologist Professor Dame Sue Black, who is leading the project, told BBC. "Human hands display many anatomical differences due to our development, influence of genetics, aging, environment or even accidents," Professor Black added.
The research project is funded through a 2.5 million euros grant from the European Research Council.