India's former solicitor general Harish Salve (65) married British artist Caroline Brossard (56) at a church ceremony in London. Pictures of the wedding have gone viral.
According to media reports, there were only 15 guests, including the close friends and family members of the couple, present at the wedding ceremony.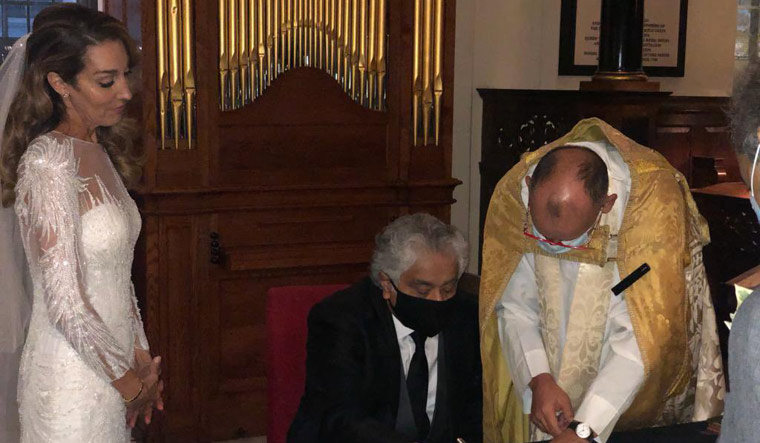 While Brossard was dressed in a beautiful white wedding gown, Salve chose a three-piece suit.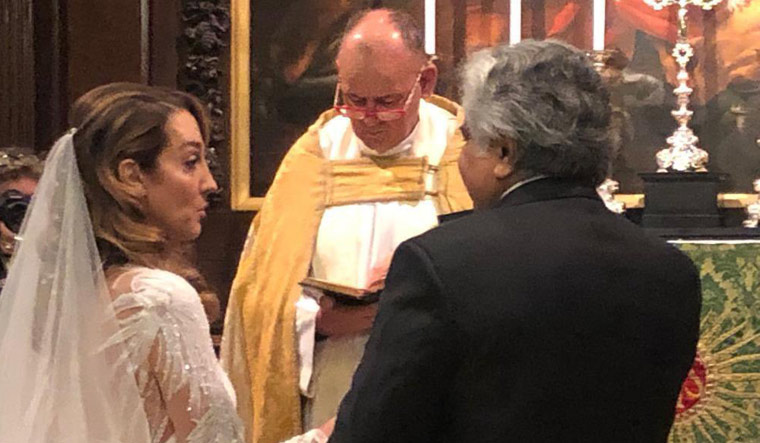 Salve had recently divorced Meenakshi Salve, his first wife of around four decades, earlier this year. He has two daughters Sakshi (37) and Saaniya (33) from this marriage.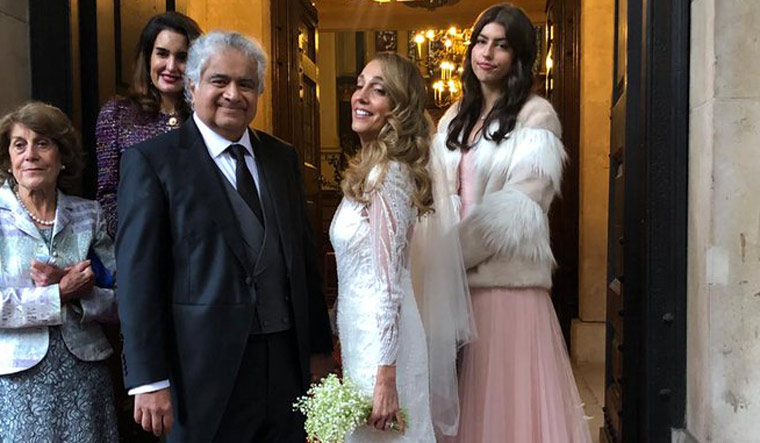 Salve, who was appointed the Queen's Counsel (QC) in England and Wales reportedly met Brossard at an art event.