For many who were too young to watch Niki Lauda scorch the Formula One circuit in the 1970s, the news of his death brought back memories of a 2013 film that commemorated the rivalry of F1's fiercest poster boys.
A three-time world champion, Niki Lauda died on 20 May 2019, at the age of 70. His life was an example of chasing a dream regardless of the consequences of doing so. Lauda gave up a cushy career in his family business for the risky world of Formula One. He went to any lengths to be able to race, notoriously hitting the track while his bandages were still soaked in blood from an accident six weeks earlier.
It is a story that continues to inspire many, all the more so because of the 2013 BAFTA-winning movie Rush, directed by Ron Howard. A slick biographical sports drama, Rush was described as "80% accurate" by Lauda, notwithstanding some exaggeration and downplays. The movie was centred on the rivalry between James Hunt and Niki Lauda.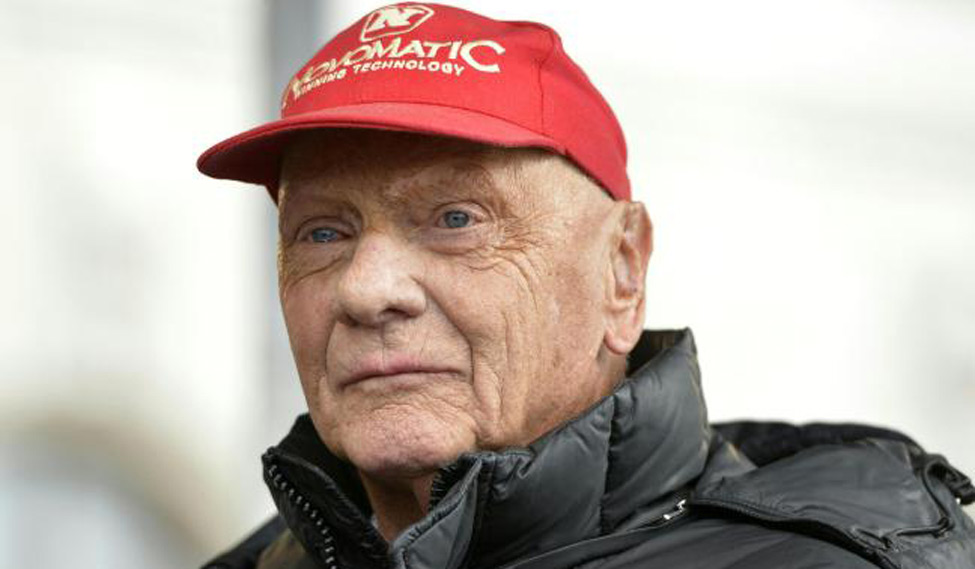 James Hunt was a British racing driver who won the Formula One World Championship in 1976. For six years between 1973-79, the two would not miss any opportunity to race each other.
With Chris Hemsworth (of Thor fame) playing Hunt, and Daniel Brühl playing Lauda, the movie kicks off at a Formula Three Race, where both their cars spin out and Hunt eventually wins the race. Travelling back in time, Hunt is portrayed as a brash, self-confident and cocky individual, known for womanizing and drinking. "The closer you are to death, the more alive you feel," he says with conviction.
The contrast between Hunt and Lauda — one free-spirited, the other meticulous to a flaw — belies their many similarities. Both of them were willing to risk their lives to win, a point underscored by Lauda's scarred and melted face, a consequence of his infamous crash at the Nürburgring in 1976.
Lauda faced many consequences for his decisions. He fell out with his grandfather, who disapproved of his passion for racing. He bought his way into the British Racing Motors Formula One Team — a move that earned him the contempt of Hunt. Lauda is a technical genius, laying emphasis on practice and precision.
When screenwriter Peter Morgan was asked, if he was interested in writing a script about the Formula 1 racing set in the seventies, he was convinced that the Austrian-Englishman rivalry offered a scope to tell a gripping story of one of the best sports rivalries. Both the director and screenwriter wanted to focus on 1976, and the story of how Lauda survived a near-fatal crash and horrific burn injuries at the German Grand Prix. As cinematographer Anthony Dod Mantle (of Slumdog Millionaire fame) said, the biggest achievement of the film was how the director brought out the humanity between these fierce competitors.
The director roped in his top-class editing team of Daniel Hanley and Mike Hill, who later won the BAFTA for "Best Editing" Award for their work on Rush. The film is backed by an intensely moving orchestral song by Hans Zimmer. Zimmer composed the score with engines on his mind, calling them "the music of this film.' There are brilliant CGI effects handled by the British Company 'Double Negative'.
The cinematography in this movie is top notch and the racing scenes are a visual delight.
The second hour of the film is inclined towards the fall of Niki Lauda; his coming to terms with physical disfigurement and his eventual retirement from a race that proved too dangerous. In spite of Hunt winning the championship in 1976, the real hero was Niki Lauda whose determination and strong-will is a lesson to be incorporated in our lives. Hunt sunk in his fame, turning to sex, drugs and a lifestyle that saw him die young, at 45. that followed his retirement in 1979, after which he went on to become a commentator and businessman.
Lauda went on to win two more world championship with both Ferrari (1977) and McLaren (1984). He was an aviation entrepreneur, founder of three airlines: Lauda Air, Niki and Lauda. He even held a commercial pilot's license and acted as a captain on the flights of his airlines from time to time. He is also the author of five books: The Art and Science of Grand Prix Driving (1975), My Years with Ferrari (1978), The New Formula One: A Turbo Age (1984), Meine Story (1986) and Das dritte Leben (1996). All his books were edited by the Austrian Journalist Herbert Volker.
The documentary Lauda: The Untold Story is based on the 1976 crash and Lauda's subsequent comeback. He has also made appearances in the documentaries '1' and 'Superswede.'
Unlike portrayed in the movie, Niki Lauda and James Hunt were friends off the track with the latter even staying over several times at Lauda's place. Rush got recognition among a new set of younger audience, fascinated by the stories of both the racers and their rivalry. In the wake of his death, the world loses yet another legend, but the movie leaves behind his story for generations to come. Rush refreshes a legendary legacy.