The Indian Hemp Industry is set to see a revolution with Mr. Rajesh Kumar Gupta, of a Global FMCG Giant, taking stake in Ananta Hemp Works, a Delhi based Hemp start-up in India. With Mr. Gupta's spearheading experience and wisdom, Ananta is all set to take the hemp industry to new heights while representing India.
Founded in 2020, Ananta has made a name for itself in the Indian Hemp Industry with its unique business approach. Ananta Hemp Works is aiming towards bringing the most versatile herb, Hemp, back to everyone, so its benefits can be reaped by all in the best manner.
Founders Abhinav Bhaskar and Vikram Bir Singh have been passionately pursuing to build Ananta Hemp Works. The Company has three ranges of products: the Hemp Nutritional Range, Hemp Personal Care Range, and Hemp Wellness Range with a sub-brand name CannaEase which also has a segment for pet care.
They say, "Under the guidance and support from Shri Rajesh Ji, we envision to capture a major chunk of the market in coming times, Not just in sectors limited to medicine, nutritional and personal care, but we have plans for others as well. Hemp holds the potential to be the backbone of many businesses. We aim to take Indian Hemp to the world."
The faster pace at which the Indian Hemp industry has been projected previously is like a milestone achievement for the nation. With the pioneers of the Indian Business World, like Mr. Rajesh Kumar Gupta taking interest in the potential of this industry, support from government authorities like AYUSH, FSSAI and others, Certified Ayurvedic Doctors and Acceptance by satisfied Consumers, Hemp is making a comeback as a superhero. Hemp plant is one of the most miraculous and sustainable herbs with its mention of utilization in our ancient literature like Charak Samhita, Vedas, etc. The hemp plant has so many benefits that the scope of retrieval is endless. It is also from where Ananta derives its name - Ananta in Sanskrit means endless, the Endless benefits of Hemp.
Ananta is focused on providing a healthy, natural and sustainable option of nutrition, wellness and personal care to our customers. We are committed to bringing the benefits of Hemp to the world starting from our own land, India. Inspired by the principles of Ayurveda, our philosophy is to bring back the benefits of ancient plant based remedies into the mainstream. With its classical and proprietary formulations and result-oriented new-age medicine is a superpower in its grasp.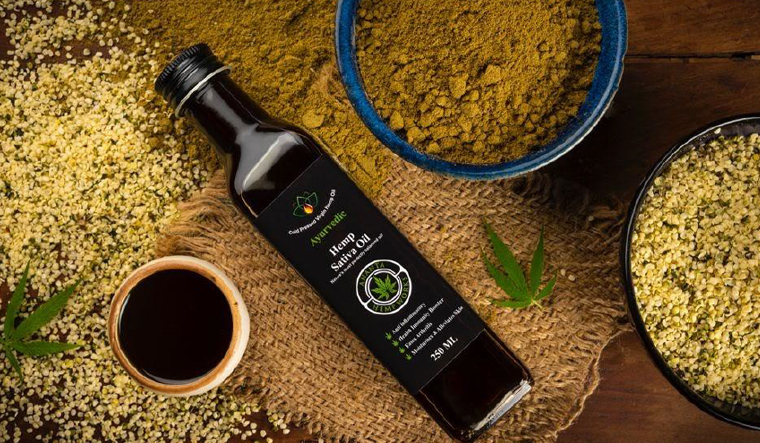 Ayurveda, popularly practiced in the Indian subcontinent and all around the world, is rich in primitive solutions for treating modern medical problems. Ayurvedic medicines are typically derived from herbal compounds, minerals, naturally occurring substances and hemp plant is somewhat of a hero in Ayurvedic literature. Hemp Nutrition comes from Hemp Hearts, Hemp Seed Powder and Hemp Seed Oil which are packed with antioxidants, rich in protein, minerals, vitamins also containing essential fatty acids like Omega 6 & Omega 3 in its Golden ratio.
Healing in nature, abundant with nutrients and minerals, this self-sustaining plant gives back to the environment in the form of its water retention capacity and fertility rendering property for the land. Utilizing overall benefits of the plant, Ananta HempWorks found its way to the Indian lifestyle products market.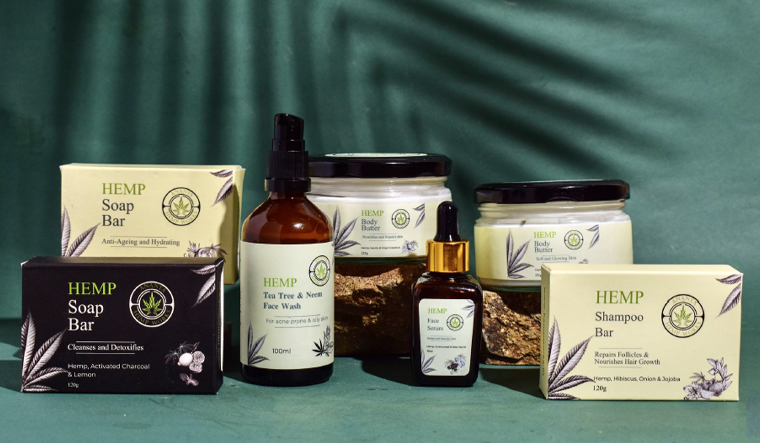 Ananta aims to work with the doctors and at the ground level to dispense the medicines. Ananta has constructively rolled out partnerships with Ayurvedic doctors and has started setting up Ananta Vijaya Wellness Clinics PAN India. The clinics are touchpoints for people and act as facilitators of medicinal and wellness treatments (under the direct supervision of Ayurvedic Doctors). Ananta products are easily available at Ananta Vijaya Wellness Clinics and online at their website (hempworks.in). They are also available at more than 20 offline and online marketplaces.
Website's
E-commerce: https://hempworks.in/
Corporate: https://anantahempworks.in/
Instagram https://www.instagram.com/Anantahempworks/
Linkedin: https://www.linkedin.com/company/ananta-hemp-works/
Facebook: https://www.facebook.com/dohemp