After several delays due to the onset of the pandemic in 2020, Gaurav Kanwar launched Harajuku Tokyo Cafe in Delhi in January 2021, even though the idea and the investment had fructified in 2019 itself. Named after a trendy neighbourhood in Japan, bursting with hi-street fashion and youth culture, Kanwar roped in Japanese chefs to dish out delectables like jiggly cheesecake, chahan and chicken karaage with new boba tea flavours at his insta-ready cafe bedecked with mangas and claw machines. Soon, the lethal second wave of the pandemic brought everything to a standstill.
The second half of 2021 brought in glimmers of hope. It was on January 2, 2022 that Kanwar opened the second outlet of the cafe at Ambience Mall in Gurugram. Complete with sakura trees, booth-like seating and handmade terrazzo flooring, Kanwar had invited 200 guests for the launch when it was suddenly announced in the morning that all malls will be shut by 5pm and entry barred by 4pm. Kanwar's best laid plans went awry again. "All the restrictions came in a very ad hoc manner. We were not given a timeframe to prepare ourselves. This is the third time that our losses have gone into lakhs of rupees," says Kanwar who employs a team of 100 chefs and servers for his three outlets.
"My brand has three outlets but production is all centralised in one place. The base preparation of food happens for a week. We procure stocks at least a month in advance. A lot of fresh ingredients that we source from Japan, including fish, have a short shelf life. I am now left with a lot of unused stock. We have rentals and staff salaries, apart from all the food wastage. If malls are open, why can't restaurants continue to operate at 50 per cent capacity? In Gurgaon dine-in is allowed till 5pm, but I am afraid they might shut it in a week," says Kanwar.
Dine-in restaurants in the national capital are battling a state of crisis with additional COVID-related curbs. On Monday this week, the Delhi Disaster Management Authority (DDMA) decided to suspend all dining-in facilities in restaurants and bars in light of the sharp increase in COVID cases fuelled by the Omicron variant. Smarting under a sense of "injustice" at a time when malls, markets and metro services are allowed to stay open, many restaurant owners fear closure of business in the face of mounting losses.
While established hospitality brands with a chain of restaurants all over India will suffer and survive, there are several business owners who launched their first restaurants in the last two year years. Their small-concept outlets are pandemic babies who have only known uncertainty, what with growing up with lockdowns and months of sudden restrictions with small phases of hope and plenty. While Kanwar smartly decided to open his cafes in malls where landlords are more professional and pliable with rents in lockdown, he shudders to think of what would become of high-street restaurants. "If there is a lockdown, we might get rent relief. Malls are more understanding. Dealing with individual landlords can be problematic," says Kanwar who asks if at least the F&B industry this time can be spared the GST input which itself goes into lakhs, to somewhat recover from the losses.
It was in November 2020 that Nishant Sinha, as co-founder, launched Colocal—a unique bean-to-bar chocolate factory and cafe where diners can come and experience their open chocolate-making processes like roasting and conching while simultaneously enjoying a meal of chocolate souffles, tarts, cakes, babka and the like. With the success of this flagship outlet in Dhanmill Compound in New Delhi, Colocal launched its second outlet in Khan Market almost a year later in October 2021. "December-January is the peak time for us. We were hoping for a breakeven in January this year for our Khan Market outpost. We were also prepared for a lockdown in March; we are always prepared for lockdowns. But nobody could have foreseen this," says Singh, adding that no amount of delivery-takeaway business is enough to compensate for shutdowns.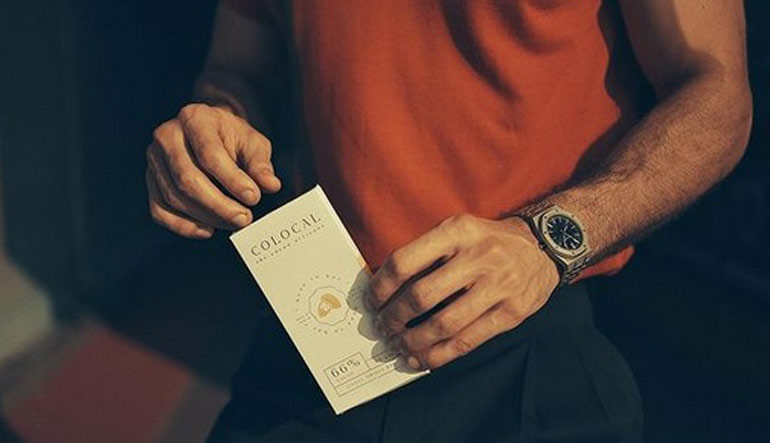 "My brand is not built on a delivery or a takeaway model. We are built on dining experiences where we have an open chocolate factory one can visit and later sit and enjoy a meal. We cannot give anyone a tour of the chocolate factory at this point," says Singh who is most worried about making sure his staff is paid on time. "In a pandemic, we grew from a staff strength of 15 to 75. Even now I am making sure all of them are working at least 15 days of the month. We have not let off anyone," says Sinha.
He recalls how Germany offered temporary aid packages to small and medium sized companies, including restaurant owners, which were forced to restrict their business activities in 2020 at the start of the pandemic. "I know we are not that rich as a country, but can the government not give us some financial relief just so we can pay our employees in such constrained times?"