Finance Minister Nirmala Sitharaman on Sunday announced the fifth and final tranche of the Aatma Nirbhar Bharat Abhiyan financial package which was announced earlier this week by Prime Minister Narendra Modi.
A slew of measures have been announced in an effort to boost the economy and provide relief and benefits to businesses, enterprises and those who have been heavily affected by the COVID-19 pandemic and the lockdown that followed.
Sitharaman gave details and a breakup of the stimulus package highlighting the measures that will be implemented.
Here is the breakup of the Rs 20 lakh crore 'Aatma Nirbhar Bharat' stimulus package that was announcements in five tranches:
Stimulus provided in the first tranche: Rs 5,94,550 crore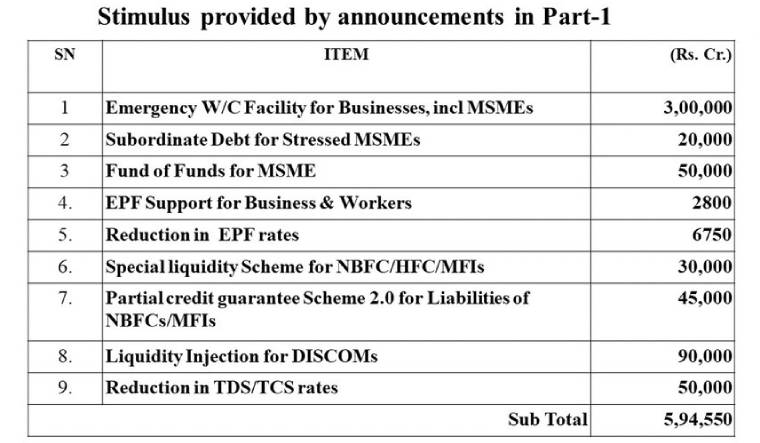 Stimulus provided in the second tranche: Rs 3,10,000 crore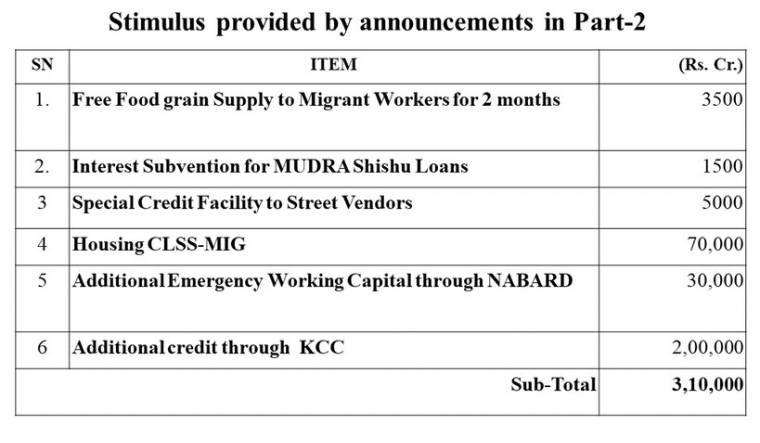 Stimulus provided in the third tranche: Rs 1,50,000 crore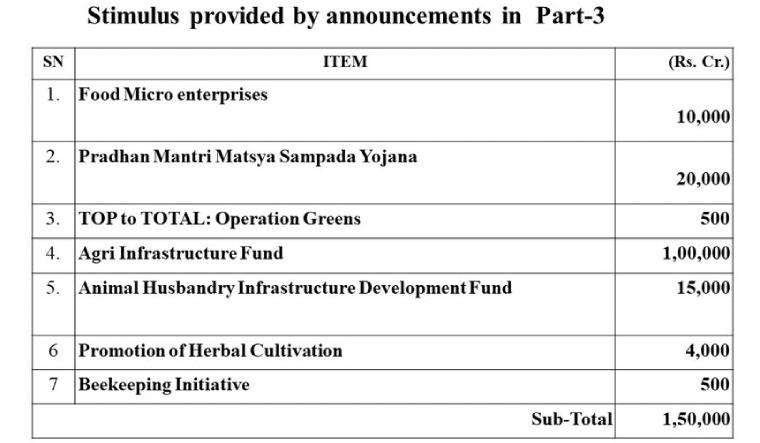 Stimulus provided in the fourth and fifth tranche: Rs 48,100 crore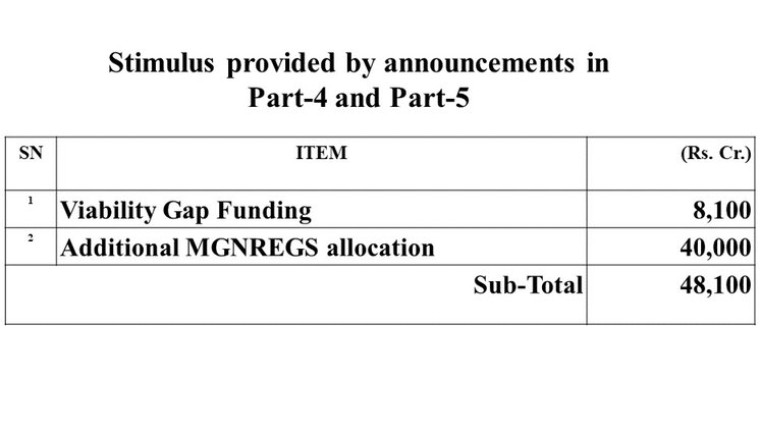 Government measures announced earlier: Rs 1,92,800 crore
RBI measures: Rs 8,01,603 crore