Experts widely differ, as in the definition of socialism, as to when Covid-19 would leave us. Even world leaders are helpless before the electron-microscopic virus. What next after Covid is a bewildering mystery. One thing is certain—life will never return to the pre-corona era. Taking into account the trends that have emerged in the academic field during these pandemic days, we can make certain intelligent extrapolations. 
Education, an engine of change, plays a vital role in ensuring quality of life. Its style is bound to undergo a significant transformation. The 'chalk & talk' style where the teacher is a knowledge shopkeeper may have to be complemented with online teaching. Even before Covid, we had initiated the online mode of teaching, but to a limited extent. The India government has several such schemes running.
SWAYAM, for instance, hosts all courses taught in classrooms from Class 9 to post-graduation to be accessed by anyone, anywhere, any time. It has 4 quadrants–video lecture, specially prepared reading material, self-assessment tests and an online discussion forum for clearing doubts. SWAYAM PRABHA gives instruction through a group of 32 DTH channels.
The National Programme on Technology Enhanced Learning (NPTEL) provides e-learning through web and video courses. DIKSHA is the National Digital Infrastructure for Teachers that focuses on all requirements for teachers, as lesson plans, concept videos, worksheets, and so on. Several universities and educational institutions have recently started experimenting with video lectures and webinars. 
At the global level, there are quality MOOC (Massive Open Online Courses) such as edX and Coursera. edX, founded by Harvard and MIT, is home to more than 20 million learners. More than 60 million people are already learning on Coursera. There are thousands of courses, from traditional subjects to the latest areas of artificial intelligence; many of them take no fees, except for certification.
Style of online courses
A traditional teacher cannot easily change as an effective online teacher. The usual 45 to 60 minute duration will tire students, who cannot concentrate for so long in isolation, unlike in a classroom with friends. The online classes have to be scheduled as 20-minute slots. 
The many IT tools for online have to be fully utilised. Lessons may be planned so as to develop critical thinking among pupils and thereby, enhance their employability. The gifts of IT such as a video clip during the lecture can enrich teaching. Learning has to be an enjoyable experience to the pupils. Teachers of humanities should also know the technical nuances of online operations. The main objective is to transform the role of the teacher in the digital platform. All these call for massive training of millions of teachers in the country. We have to keep in mind that this is not distance education or a set of correspondence courses.
The tools for online teaching may be designed by different institutions and the best among them selected for wide use. Of course, individual institutions may prefer special modifications to meet their specific needs. We may take lessons from successful global players in MOOC. But there is a difference in the approach to voluntary candidates going for MOOC and young students who are forced to attend online classes.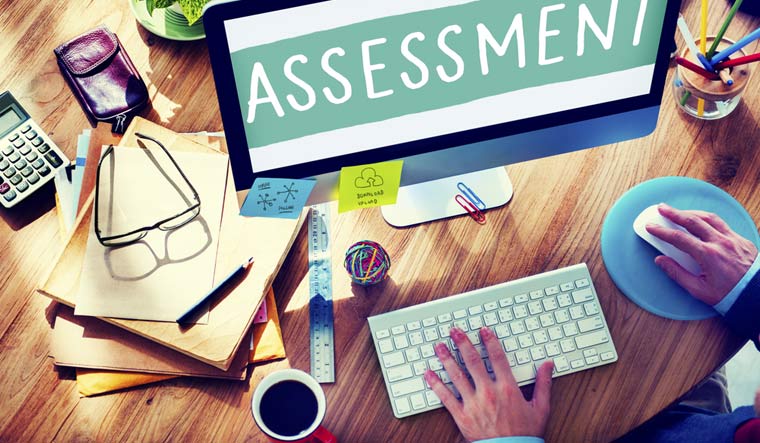 Administration of online education may develop as a profession. Digital technology for online education may emerge as a specialisation in IT programs. Content creation and manufacture of IT tools for online education may develop as a goldmine for industrialists.  
Long-range planning in this sphere is vital, since there is a possibility of other viruses cropping up any time. We cannot afford to have repeated lockdowns for months.
Merits of online programmes
Video lectures can be viewed repeatedly whenever the students feel comfortable. They can derive the benefits of lessons from the best educators in the country. Since online teaching is a public exercise in full view of academics, only those with fine teaching skills would survive. This would ensure quality in teaching. Of course, well-planned re-training of teachers will help to bring back the weaker members of the faculty to the mainstream.
The principle of 'survival of the fittest' may affect poorer institutions as well. Some of them may be eliminated or may have to be merged with others.
All India Council for Technical Education (AICTE) has already issued directions to give 20 per cent credit for online programs held through the SWAYAM platform. UGC has given a similar direction to use SWAYAM online courses and enable credit transfer in colleges.
On the flip side
Laboratory and workshop classes cannot be held without face-to-face exposure. No hands-on skill can be developed without the close guidance of an instructor. Online teaching of children in lower standards will not be effective, since their movements have to be continuously monitored by the teacher.
Education is not just text book learning. Students in schools and colleges have ample opportunities for interaction and development of social skills, which is absent in the online mode. Lessons in teamwork and leadership can be learnt only in groups. These drawbacks of online education are to be kept in mind, especially when someone dreams that subjects under the humanities umbrella can be fully learnt online.
The availability of laptops and internet connection with sufficient bandwidth is essential for online programmes. Poor children, particularly in the rural areas, may need special support in this regard. Perhaps, the government could mobilise the CSR of industries for this purpose.
Lack of online study material in regional languages is a handicap. It may take quite some time and the services of dedicated teachers to prepare adequate material for all levels of study.
Other impacts
A blended system that combines traditional classroom teaching and online exercises would gain popularity. Institutions that run only practical training classes may emerge, aiming at students who have learnt theory from elsewhere in the online platform.
Students may be able to get two or even more degrees simultaneously from the same or different universities in the online mode. UGC has already given the go-ahead to students to pursue two degree courses simultaneously. Teacher training programmes like B.Ed will have to be drastically restructured.
Apart from straightjacket three-year/six-semester programmes, there would be several need-based short-term schedules. Employers would give priority to skills rather than 'approved degrees' in recruitment.
The digital infrastructure in institutions would become richer. The laptop industry may thrive as a consequence of the proliferation of online learning. Students may go for part-time jobs as in the western universities, most of which permit 20 hours of such weekly work for regular students.
We may also consider two innovations—round the year admissions and online examinations on demand.
Perhaps, Covid-19 is a blessing in disguise that sets the ball rolling for a revolution in teaching and learning—a long-felt need.
The author is a former Joint Director of Technical Education, Government of Kerala and a career journalist for 30 years.