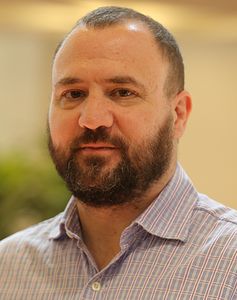 There is no sign that the Gulf crisis will end quickly or decisively. The UAE-Saudi Arabia axis will keep up its official boycott and Qatar will continue to look for other security and economic partners inside or outside a moribund Gulf Cooperation Council (GCC), but the public attacks will calm down and a sort of dysfunctional status quo will return. This is, in part, because Saudi Arabia and its partners don't seem to have a plan B. Their hope was that Qatar would buckle quickly under the weight of the boycott, giving them a chance to renegotiate their relationship. But, this has not happened and they are doing nothing.
One of the reasons behind the inaction is the pressure from the international community not to escalate. Another reason is the fear that if they take more severe action, it could open a way for Turkey and Iran to get an even greater foothold in the Gulf or lead to a clash with them. So, even if the crisis ends suddenly, it has clearly realigned the Gulf region in a way that fuels tension. For the last few years, Qatar had looked at Turkey as an informal balancer of Saudi Arabia and that has now become a formal relationship. Qatar has always looked to balance its ties with Iran by supporting Saudi Arabia on many issues. Now there will be much less willingness in Doha to do so.
The crisis has shown the GCC to be an organisation that provides little protection to its smaller members in a conflict against Saudi Arabia. That does not bode well for its future viability. Regional organisations like the GCC are reliant on shared goals and trust to function properly and the present crisis has shown that both are now lacking. On the other hand, it is arguable on some level that the existence of the GCC went some way in preventing the militarisation of the crisis, as evident from the Kuwaiti mediation and the lack of support among the GCC public for such extreme action. This factor will most likely be ignored in most assessments, but it is not insignificant.
Qatar, meanwhile, has held its position and has focused on engaging with key regional and international partners, rather than with its adversaries. It also emphasised the damage the crisis is doing to regional stability. This has proved a smart and effective move that has influenced opinion in its favour.
At home, there has been huge support for the government. Most locals are proud of their country's achievements and that it has an independent foreign policy. The government and the citizens are fully aligned in not giving in to the demands and are holding up well. Qatari nationalism is at an all-time high. Qataris view the Saudi-UAE action not just as a destabilising power play, but more as a personal betrayal by its Sunni Arab neighbours who share the same cultural and religious beliefs, as well as extensive family and business ties. This has taken its toll emotionally, as they realise that whatever happens on the political level, they have to live with countries that attempted to undermine their independence and attacked them in the most hostile way, challenging their legitimacy and history as well as their foreign policy.
Miller is a professor of government at Georgetown University in Qatar, and the author of Desert Kingdoms to Global Powers: The Rise of the Arab Gulf.