If you are from the south of India, especially from Kerala, by now you must have watched I'm a Mallu music video from Rinosh George. The video has raked in about 5 lakh views and counting just on YouTube and is going viral on social media networks and mobile phone platforms.
For Rinosh, it is a back-to-back success. As an independent artist, he had struggled to bring recognition to his talents and work for years, until This is Bengaluru happened.
His song about the Silicon City and the mundane lifestyle of an IT employee clicked with Bengalureans. It brought him column inches in newspapers and airtime on television and radio channels. With recognition came new opportunities.
Rinosh and team, after a gap of nearly a year, has released I'm a Mallu.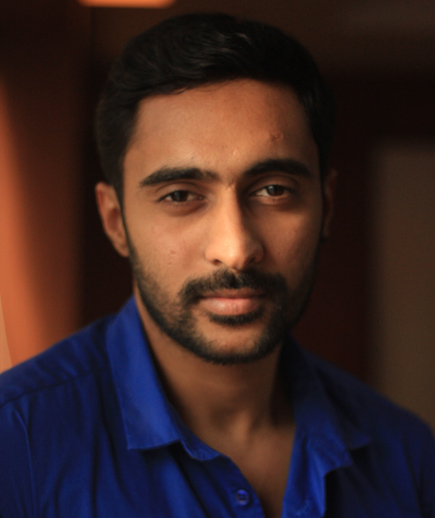 Rinosh George
"After This is Bengaluru, there was too much of expectations from me and my team. So we took our time to ensure that we meet those expectations with our next project," says Rinosh.
The time taken by the team could be justified by the quality of their work. The team has upped the ante, especially in terms of the visual element of the music video. The set design, cinematography, choreography and performances have undergone a major upgrade.
"One of the tough challenges we faced while making this music video was that we had to complete the shoot in just two days. What was more challenging was to complete the task with just a handful of people," says Bharath Parashuram, the director of photography for the music video. He has been also Rinosh's friend since college.
I'm a Mallu song celebrates everything about Malayalees, their culture, food, lifestyle and knowledge. The song also aims to break a few stereotypes about Keralites, such as they use coconut in every dish. And the song also emphasises that calling them Madrasis is enough to get them annoyed to start a fight.
But what really inspired Rinosh to write songs about Malayalees?
"My friend and actor Paul Mathew gave me this idea after This is Bengaluru became a success. And I also thought doing a song on Kerala and its people will help me get recognition in its entertainment industry, says Rinosh, who hails from Ernakulam.
Rinosh makes no secret about his ambition of becoming a film actor. His latest music video is aimed at winning the confidence of film producers and people's appreciation in the God's Own Country.
"I was trying for films in Malayalam. However, just when I think everything was going according to the plan, things use to fall apart. Then I realised, I had to first get the recognition of Malayalam audience and become a star in my own terms so that investors could place their faith in me."
Wait. But, calling a Malayalee a Mallu isn't offensive?
"No," Rinosh says. "I think it is not offensive at all. We call Gujaratis, Gujju. We say Next-Gen, an abbreviation for Next-Generation. And Mallu is a short form for Malayalee. People don't mean disrespect or offense when they call us that."
"Being Sallu is cool, so is being Mallu," he signs off.