Damdami Taksal, a historic Sikh seminary located 25km west of Amritsar, was the headquarters of Jarnail Singh Bhindranwale, a charismatic Sikh preacher who led a violent campaign for Khalistan, a separate Sikh state in the 1980s. Inside its room number 4, Harwinder Singh is tossing and turning in his bed. The walls bear photographs of Bhindranwale who lived in the same room for many years.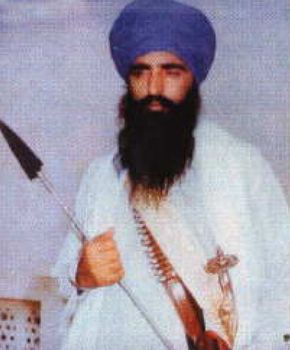 "Our fate is with the Guru and we have to fulfil his prophecy of 'Raj Karega Khalsa'—the ultimate multi-cultural society based on Sikh ideals," says Harwinder, as other young men and boys gather around him. "We will struggle for the soul of Punjab. But if the government grants our demands, there will be no problem." And what are those demands? "To make Punjab a Sikh state," he says, and half a dozen turbans bob in agreement.

A few of the students appear to be 10 or younger, but most of them are in their late 20s. They say their dream of Punjab is a peaceful and pure Sikh state, where justice of their religion prevails. Like many others, the students believe that their religion is under attack from the Union government, the Congress and the state government, which is doing nothing to arrest Baba Ram Rahim, head of the Dera Sacha Sauda, a sect regarded as 'heretical' by mainstream Sikhs. They say it is time for Sikhs to stand up and
"defend the faith as Bhindranwale did in the 1980s".

Defying the tear-gas bombardment by cops, Harwinder and several hundred angry men gathered in Amritsar recently to protest against the Dera Sacha Sauda. The speeches he heard from local religious and political leaders were mainly Khalistan-centric. Twenty years after insurgency was crushed, the call for Khalistan is once again being heard in Punjab.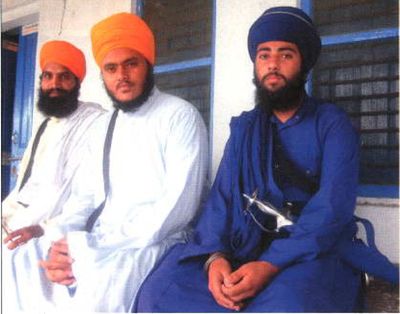 Bhindranwale, who was killed in Operation Blue Star in 1984, has become a folk hero in villages. The Akal Takht, the Sikh holy see, has declared him a 'martyr of Sikh history'. In Amritsar, as well as in far-off villages, one can find his pictures, audio CDs and videos being sold openly. A block away from the Golden Temple, shops sell DVDs of his fiery anti-India speeches. One of the books on sale shows a Sikh militant with an AK-47 on its cover.

In the Central Sikh Museum at the Golden Temple, a portrait of Bhindranwale occupies pride of place alongside portraits of the ten Sikh gurus and other preachers and leaders. Bhindranwale's plaque reads thus: "The great Sikh general of the 20th century, the 14th chief of the Damdami Taksal, Sant Giani Jarnail Singh Bhindranwale, who along with numerous valiant Sikhs, attained martyrdom on Wednesday, the 6th of June, 1984, fighting against the Indian Armed Forces for the honour and prestige of Sri Harmandar Sahib and Sri Akal Takht Sahib."

The installation of the portrait a few months ago was surprisingly not opposed by the Congress and the BJP, though they consider Bhindranwale to be a terrorist. Asked about the portrait, Joginder Singh, general secretary of the Shiromani Gurdwara Parbandhak Committee, said: "He may be a terrorist for others. But, for us, he is a hero who rose to defend our faith and sacrificed his life for it." He said the decision to install the picture was taken in November by the executive committee of the SGPC.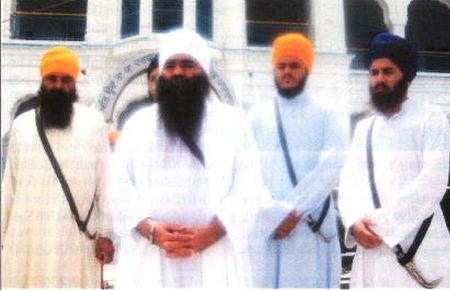 Many Sikh leaders say the government's failure to provide justice to the families of thousands of civilians who were killed or went missing during counter insurgency operations, has provided a foothold to the separatists. Visit any village in Punjab, and one can hear people talking about discrimination and injustice. They narrate instances of people losing their lives and homes. Kuldeep Singh lives in Cheema Kalan village in west Punjab, a few kilometres from the India-Pakistan border. His brother, Sukchan Singh, was arrested from his house in the early 1990s by the Punjab Police. A month later, his body was found in a nearby field.

"His only crime was that he was an amritdhari [baptised] Sikh," says Kuldeep. He says that in those days, anyone wearing a kirpan (sword) was considered a radical by the security forces. He was lucky enough to get the body of his brother, who was cremated according to Sikh rites. But Kuldeep's friend Gurdal Singh was not so fortunate. His younger brother Lakwinder, who was picked up from his house by security forces in 1990, has not yet returned. "If they could find and hang the killers of Indira Gandhi in a few weeks, why have my brother's murderers never been brought to justice?" Gurdal asks in anguish.

The distrust of the Union government runs so deep that many believe it is conspiring against the Sikhs. Even Gurbachan Singh, the head granthi of the Golden Temple, feels so. "The Congress government is deliberately not taking action against the Dera chief. But if nothing is done there could be trouble."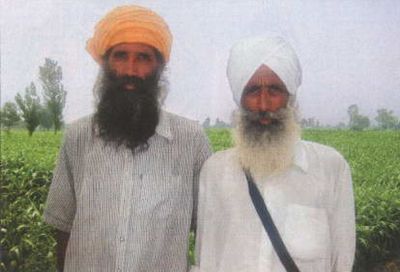 The government, in the state as well as at the Centre, has chosen to ignore the brewing unrest among the Sikhs. While the mainstream parties are playing political games, pro-Khalistan parties like Dal Khalsa, which was banned until 2000, are plotting to start a fresh battle against 'Indian rule in Punjab'.

"We stand for a sovereign Sikh state through democratic means," says Kanwarpal Singh, Dal Khalsa general secretary, who spent two years in prison when the organisation was banned. "The Muslims got Pakistan, the Hindus got Hindustan. What have we got?"

There are fears in the state that history might repeat itself if the government fails to deal with the situation. It was a similar atmosphere that sowed the seeds of militancy in the state in the late 1970s. At that time there was tension between the Sikhs and a breakaway group called the Nirankaris. Following a skirmish with Nirankaris, in which 14 Sikhs lost their lives, the charismatic preacher Bhindranwale rallied his students and followers to fight for Khalistan. What followed was indiscriminate bloodshed and destruction.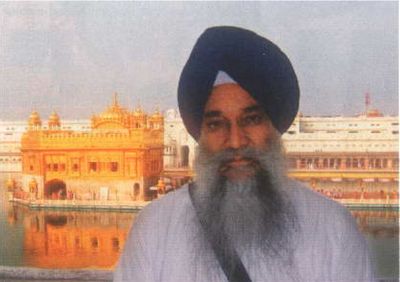 The apprehensions are not without reason. Senior police officers say there is a concerted attempt to fuel sectarian violence in the state. The attack on a crowded cinema hall in Ludhiana last year is a clear sign that Sikh terrorists are very much active and are able to carry out surprise attacks. Last month, the Jammu and Kashmir Police arrested three suspected militants—Malikeet Singh, Surjeet Singh and Harbans Singh—in Akhnoor district. They were allegedly on a mission to get weapons from Pakistan to assassinate the Dera chief.

Additional Director-General of Police Chander Shekhar offers a grim assessment of the prevailing situation. "There is a constant effort to revive terrorism in Punjab, as well as a continuous vigil for opportunities that may help to provoke a favourable extremist mobilisation," he says. The worry is that the growing Sikh-Dera tensions could combine with economic hardships and unemployment to fuel violence. The people in Punjab have been demanding a package of economic measures to stem the growing unemployment and also amnesty for former militants. Allowing former militants to return home to lead a normal life is not as unlikely as it appears.

In 2001, the names of more than 100 Sikhs living abroad were removed from an official blacklist. Several of them came back and settled down. "When people are angry and powerless, they are easily manipulated. This is what happened to us in the 1980s, and that worries me the most today," says a former militant, who has settled down in Amritsar. "There is a lot of uncertainty and confusion here."

Of all the uncertainties dogging Punjab, the biggest is which path educated youth like Harwinder Singh and his friends would tread. "We will fight peacefully. That is the word of an amritdhari Sikh," he says.

BREWING TROUBLE

January 4: Delhi Police arrest four Sikhs, who allegedly belong to the militant organisation Babbar Khalsa International

January 16: Punjab Police arrest Mohammed Ali alias Alia in Ludhiana for allegedly supplying RDX to the BKI militants to create unrest in the state

February 4: The BKI militants arrested in connection with the blast at a cinema hall in Ludhiana on October 14, 2007, reveal that they had approached Naga outfits to procure arms and ammunition

February 15: Three Khalistan Zindabad Force militants sentenced to five years rigorous imprisonment by a Delhi court for bomb blast in Paharganj eight years ago

March 20: Delhi Police claim lo have arrested two KZF militants from Jalandhar, Punjab

June 3: Three suspected militants arrested m Kanachak area along the Jammu-Akhnoor road