Milkhas' wakes up to birdsongs.
The front yard of Milkha Singh's home in Chandigarh bustles with activity. Tailorbirds and parrots flit about the flower plants near the lawn. A squirrel scurries past the lawn, scaring off cooing doves.
The 'flying Sikh' breezes into the house, wearing an elegant sunhat. He is back from a walk around Sukhna Lake. He freshens up quickly and reappears with his big black dogs, Tiger and Goofy. Tiger sniffs at photographer Sanjay Ahlawat, while Goofy wags his tail and rests his head on Milkha's lap, as if he was seeing him after a long time.
The dogs are fitness freaks who love going out for long walks like their master. Milkha, 88, has a gym at his home. "I get up at 5.30am and work out in the gym for 10 to 15 minutes every day," he says. "I do exercises for the knee, chest and back. I also jog for one and a half kilometres three times a week. Sometimes I play golf."
Is he trying to get the kind of abs sported by Farhan Akhtar, who played the Olympian runner in the biopic Bhaag Milkha Bhaag? The legendary athlete laughs heartily. For him, exercise is one of the easiest ways to stay healthy. "I take some medicines for blood pressure," he says. "Other than that, everything is fine." Milkha appears young, physically and mentally.
I ask him whether he really had an Australian girlfriend as depicted in the biopic, and he tells me his love story with the fervour of a teenager. Milkha first met Betty Cuthbert in Australia while practising for the 1956 Melbourne Olympics. The 18-year-old athlete fell in love with Milkha's turban. "Betty was so amused to see my turban," he says. "There were very few Sikhs in Australia then and Betty had never seen a turban before. The next day, she came to me and asked if I could tie a turban on her head."
Milkha took her to his room, which was close to the 400-metre track in the stadium, and tied a blue turban on her head. That Olympics was truly special for Betty—she won three gold medals and Milkha's heart. They met again in 1960. "She wasn't doing well then. In four years, she had gone down," says Milkha.
He tried to get in touch with Betty when he went to Melbourne for the 2006 Commonwealth Games. "I called her home and her son picked up the phone," he says. "As I introduced myself, he recognised me. He said she was no more. She had been suffering from blood cancer. The boy told me that they still keep the turban I gifted her, as a souvenir."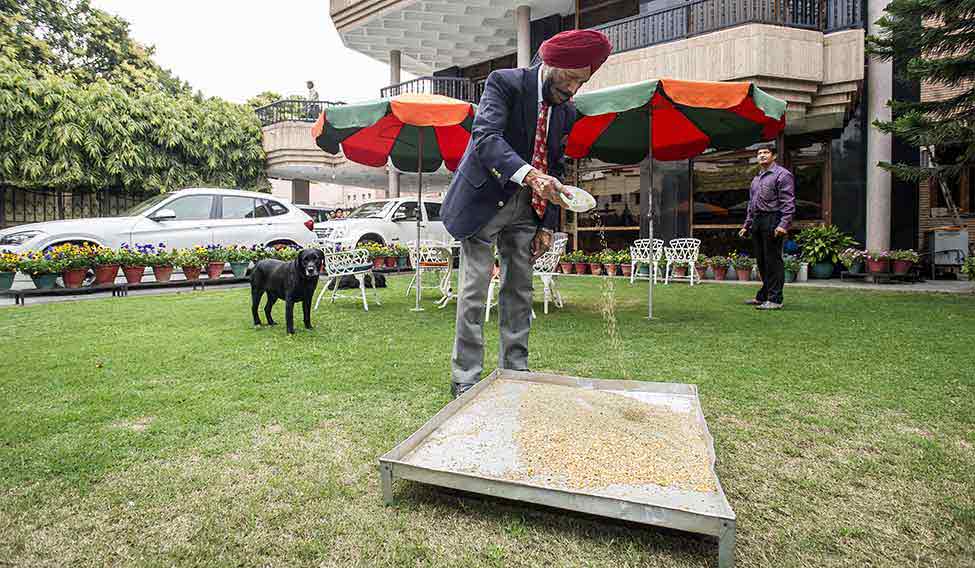 As he runs the last lap of his life, Milkha cannot help looking back on his journey. The black-and-white photographs in the living room stir his memories. Among them is a picture of him with Jawaharlal Nehru. "Nehru was a great sports enthusiast," says Milkha, as he shows me the pictures with pride. Losing a medal by a whisker in the 1960 Rome Olympics still remains one of his greatest regrets. "Everybody thought I would win [the 400 metres]. There was too much pressure. When the race started, I was leading in the first 200 metres. But then I had this strange feeling that I was running too fast. So I slowed down a bit and ended up losing the race," he says.
Ever since that defeat, Milkha has been waiting for someone to bring that elusive Olympic medal to India. He had high hopes on P.T. Usha. "She was world class," says Milkha. "She used to win races in Asia. She could have got a gold medal for India at the Olympics—a silver or bronze, at least,'' says Milkha.
But Usha did not. "I blame her coach O.M. Nambiar for that. He ruined her career. He was afraid to take her to international competitions," says Milkha. "If you want to win, you have to fight. Never miss an opportunity to fight with the best in the field."
Milkha has been a fighter all his life. He was witness to the killing of his parents and relatives during the partition. An orphaned Milkha went to Delhi and lived with his elder sister Isri Kaur, who became a pillar of strength for him. "I was penniless when I came to Delhi. I met didi there. She was very fond of me and would get me rotis, hiding them in her clothes. She would get beaten up by her in-laws for that," says Milkha. "She lived in a big joint family. Her husband had seven brothers and a sister. Didi had to cook for the entire family and do the dishes. They would make her wash their clothes, too. She was allowed to sleep for hardly two hours. Still, she stayed in the marriage until she died and suffered in silence."
Milkha, who went on to join the Army, later adopted the son of Havildar Malkiat Singh, who died in the 1999 Kargil war. Milkha's biological children—Jeev, Sonia, Mona and Aleeza—were very happy when the child was brought to the family.
Milkha inspires his children to work hard. One of India's most successful golfers, Jeev Milkha Singh, 44, went through a rough patch in 2000. "It was more of a mental setback than anything else. I was not able to do the shots as I would earlier," says Jeev. Not one to give up, he did yoga, talked to mental trainers and read self-help books. And it helped him bounce back.
Jeev shares a special bond with Milkha. He lives with his wife, artist Kudrit, and son on the first floor of 'Milkhas'. "We have a very open relationship. I tell him everything. We respect each other a lot," says Jeev. "We have a drink together in the evening."
Jeev says Milkha has not become a grumpy old man because he keeps himself occupied. "He is still very friendly with us. While at home, he jokes around," he says. Milkha says he sometimes fights with his wife, Nirmal Kaur. But they patch things up soon.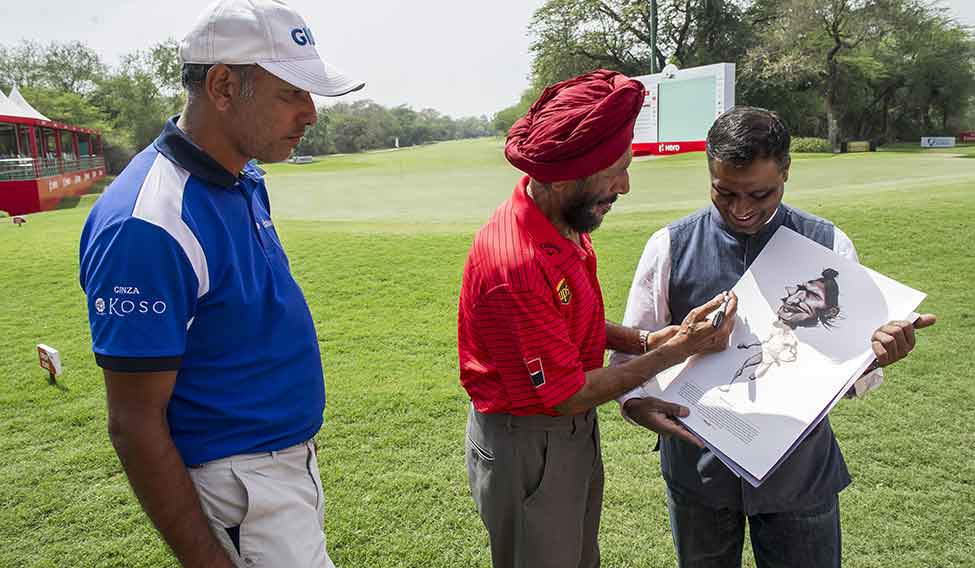 Nirmal first met Milkha in Colombo in 1955, when she was the captain of the Indian volleyball team. Among all the women who have come into his life, says Milkha, Nirmal is the best. "She raised our children almost singlehandedly," he says. "I couldn't study beyond matriculation, but my children are all highly educated, thanks to my wife. My daughter Mona Singh is a doctor who specialises in emergency medicine." Nirmal and Mona joined the Aam Aadmi Party two years ago. But Milkha has stayed away from politics.
Whenever he gets a chance to interact with young sportspersons, Milkha asks them to work hard and not to take shortcuts. "If you go to the national children's sports meet, you can see piles of syringes in the bathrooms. Even schoolchildren know that certain drugs and injections can enhance performance and they start taking them at a young age. It is a shame on the country," he says.
As he talks, Milkha takes a tall glass of lassi. He stopped drinking milk 40 years ago because of gastric problems. When it comes to food, he is not very experimental. "He likes roti, with dal and sabji. The missi roti is his favourite," says Nirmal. He eats fish and chicken, but no red meat.
Old Hindi songs enchant him. A great fan of Lata Mangeshkar, Mohammad Rafi and Kishore Kumar, Milkha says today's songs are charmless. "The lyrics in some of the recent Hindi songs make no sense," he says.
Bhaag Milkha Bhaag changed Milkha's life in a big way. After the movie was released, he has been receiving hundreds of letters a day. He also gets invited to a lot of events. For the people, Milkha has become a superhero in flesh and blood.