The Olympic Games is a spectacle that fuels the dreams of athletes in various sports. The buzz, anticipation and preparation for Rio 2016 have been a part of my life for the last four years. I take great pride in wearing the national colours and representing the country on the global stage. And the stage does not get any bigger than the Olympics.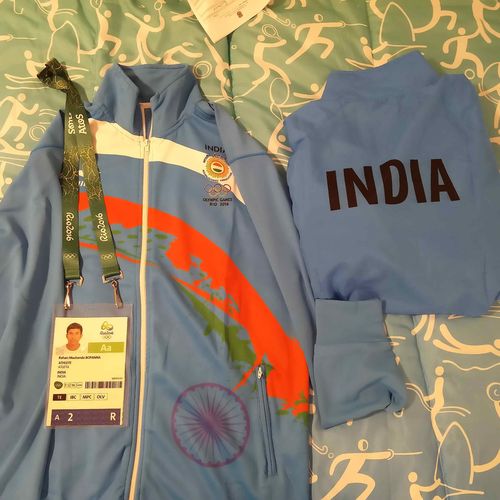 My flight to Rio was from Toronto, where I had just finished playing the Rogers Cup, an ATP Masters 1000 tournament. I was allocated a middle seat in the economy class, which I tried to exchange for a more comfortable seat considering the 10-hour flight. But, the flight was booked out and I had to squeeze myself into my assigned seat. Most of us—a majority of the Canadian contingent, a few international tennis players and many media personnel—were travelling to Rio for the Games.
The arrangement provided at the Rio airport was commendable, with a welcoming committee assigned to help us with the accreditation and other processes. We were each given a 'Rio Card', which would enable us to use any form of public transport in the city without any charge. After completing the formalities, we took a designated bus to the Olympic Village in Barra da Tijuca, 45 minutes away from the airport. We were told it can accommodate up to 17,950 people—a total of 3,604 apartments and 31 buildings—making it one of the biggest Olympic Villages in the history of the Games.
I headed straight to the India house, where my roommates, Yash Pandey and Zeeshan Ali of the Indian tennis contingent, had left a note asking me to join them later at the courts for a session. Given that I had caught enough sleep on the flight, I decided to explore the Village and soak up the atmosphere. My first stop was the massive food court where all athletes would be dining at through the course of the Games. I chose the simplest of meals—rice and grilled chicken—though there was a wide array of dishes on offer.
Luckily, the tennis courts are located just 10 minutes from the India house, and I had the company of Richard Berankis of Latvia and Gilles Muller of Luxemborg, two players I know well from the ATP tour. The Indian team was practising on court number 7, and when I got there, Sania Mirza and Prarthana Thombare had just completed a session. I managed to get in a good 45-minute session on the court hitting with my mixed doubles partner, Sania.