In a World Cup which is expected to be a tropical storm of runs and tall totals fuelled by T20-inspired sixes, you ignore the double-duty, multi-tasking disrupter at your peril. Be it the pure all-rounder or the leaders of either bowling packs or teams themselves, those who can bring their best or bring out the best in their teammates during clutch games will have impact that reverberates through the tournament. Here is the impact player from each team.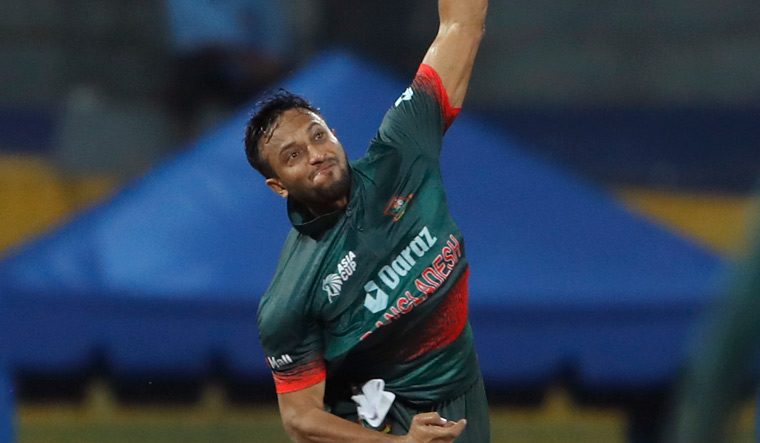 Shakib Al Hasan

Bangladesh
Is there any aspect of Bangladesh cricket that Shakib Al Hasan has not had an impact on during his 17-year career? The left-hander has gone from Bangladesh's lone star all-rounder into role model extraordinaire for his countrymen and for the second time now, his country's World Cup captain. Shakib now leads Bangladesh in all three formats, his career marking the highlights among his country's top performers. In ODIs, Shakib is Bangladesh's leading wicket-taker (308) and its third-highest run scorer (7,384). He has more World Cup runs and wickets than any of his compatriots. A cricketer with great pride of performance and a pursuer of excellence, Shakib must at once become captain, leader, legend at India 2023. Bangladesh have had a so-so 2023, their home series defeat to Afghanistan being a bit of a downer. If there ever is a time and if there ever is a man who can pull them out of their funk, it is Shakib.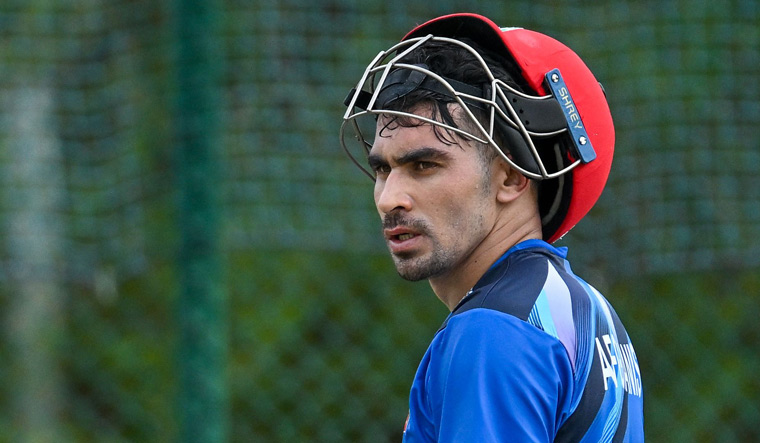 Rahmanullah Gurbaz

Afghanistan
Yes, Rashid Khan will always be a factor, but the Afghanistan batting will be fuelled at the top by 21-year-old wicketkeeper-opener Rahmanullah Gurbaz. While Gurbaz's identity and international debut were driven by T20s (he has played across five leagues), in January 2021 he became the first Afghan batter to score an ODI century on debut, against Ireland. While ABD is Gurbaz's hero for the 360º range, which is also the Afghan's signature, Gurbaz follows from a long line of trailblazing ODI wicketkeeper-openers. Take a bow, Romesh Kaluwitharana and Adam Gilchrist, world champions both. This year, while Afghanistan have only played in 11 ODIs, they secured their first ODI series win in Bangladesh with Gurbaz hitting his ODI stride just in time. His eye-grabber of a performance was his run-a-ball 151 against a full-strength Pakistan attack in August. Pakistan eventually won by a single wicket with a ball to spare but if Gurbaz can combine his mayhem with stickability in the longest string of ODIs in his career at this World Cup, anything can happen.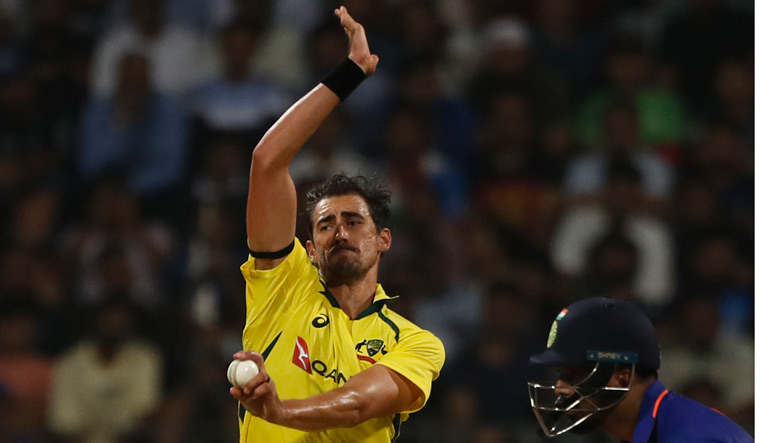 Mitchell Starc

Australia
That Australia are walking on egg shells around Mitchell Starc's fitness and his recovery from a groin injury is a sign. Not just of the five-time champions trying to ensure that their most incisive ODI bowler and big-match performer gets ready in time for the event he has made his own. But also of the fact that an ordinary 2023 ODI year will turn around when it matters most. Australia have played fewer ODIs this year than any other team in the World Cup, as of September 26, losing six of their 10 ODIs. Starc is pivotal, their new-ball battering ram in the power play, left-armer, with wicked bounce and mean in-swing at high pace. While injuries have plagued Starc, it is on the big stage that he stands tall. Starc has been leading wicket-taker in the last two World Cups—22 wickets at 10.18 in 2015 as the team won the title and 27 at 18.59 during a semifinal run in 2019. That is 49 World Cup wickets at 14.81. If Starc fires at CWC2023, he will become the spark that will light up Australia.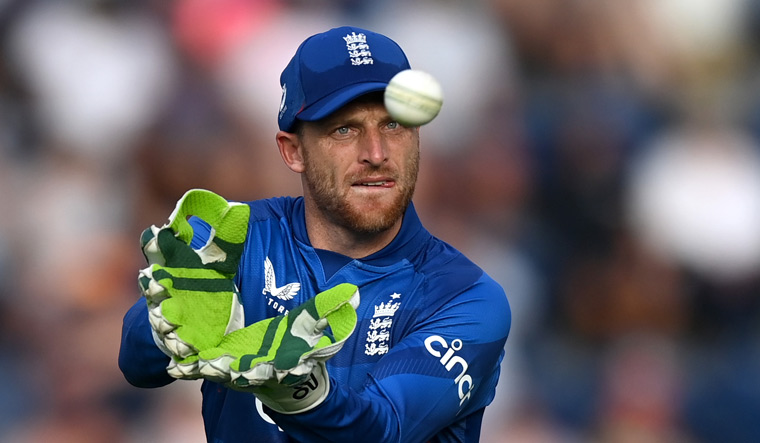 Jos Buttler

England
As a triple-duty cricketer—captain, keeper and ice-cold middle-order finisher—Jos Buttler has already won a major white-ball title, the 2022 T20 World Cup. He comes to India with his team as title contenders just behind the hosts. Buttler represents what England are now feared (and watched) for: a radically aggressive approach in every form of cricket. Like the national team itself, Buttler, too, overcame the essential orthodoxy of English cricket, focusing entirely on the white-ball game, becoming what ESPNCricinfo called its "first T20 global superstar". Buttler is a cricketer of equal parts aggression and calculation, destruction and calmness and boasts England's highest ODI strike rate ever at 118. He owns the most filthily effective lap/scoop shot in the game, over the keepers head, against bowlers clocking past 150kmph. He has scored England's top three fastest ODI 100s, this, too, when batting in the middle order, between mostly No. 4 and No. 6. They are calling England "Dad's Army", but their captain doesn't mind. Rarely do young, raw sides have the best shot at a World Cup.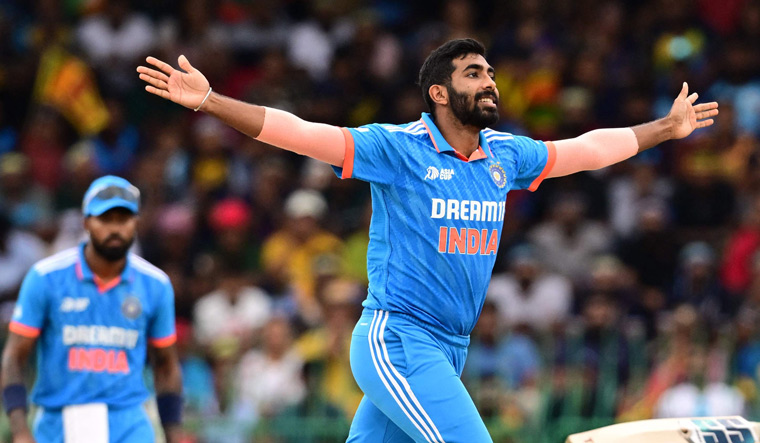 Jasprit Bumrah

India
No matter how much India worships its batsmen, there was no bigger welcome back for any other cricketer from injury than there was for Jasprit Bumrah, fast bowling wizard. A stress injury to his lower back kept Bumrah out of cricket for 11 months and, every day, India felt his absence as game-changer, breaker of partnerships and cool head in a crisis, across formats. Bumrah returned with only two months left for the World Cup and India could breathe again. He gets only 10-odd white-ball matches before the World Cup warm-ups begin to find his best rhythm. Yet, there is no better man to work himself into top gear when it matters most. Owner of fast bowling skills and guile, plus the ability to build and generate speed, Bumrah's greatest asset is his mind. Which puts knowledge and experience and a dead-eye fish demeanour into best use in the white heat of contest. In the early round-robin weeks of an emotional, draining event, Bumrah's calm presence at the top of his run up will be India's biggest strength.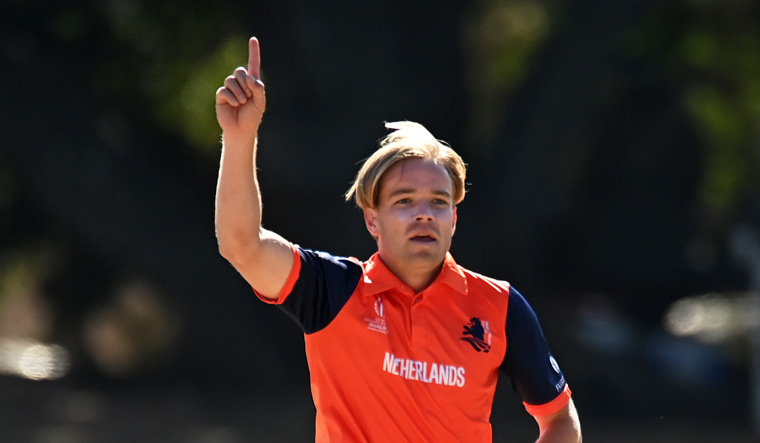 Bas de Leede 

The Netherlands
Did you know that among all the 2023 World Cuppers, only one heads his country's batting and bowling averages this year? And is also the top wicket-taker for his team in 2023. It is the Netherlands' Bastian Franciscus Wilhelmus de Leede aka Bas de Leede. The 23-year-old all-rounder, who bats at No 4 and bowls second change medium pace, comes from rich Dutch cricketing pedigree. His father Tim, also an all-rounder, played in every single World Cup that the Netherlands ever participated in. Over the last 12 months, de Leede has played in the IL20 and the Hundred and signed on with Durham for two years for red- and white-ball cricket. In his last competitive match, in July 2023, Bas was in red-hot form as the Netherlands beat Scotland to secure a precious spot at the World Cup—5-52 with the ball and then a maiden international century to chase down 277. Talk about a clutch player.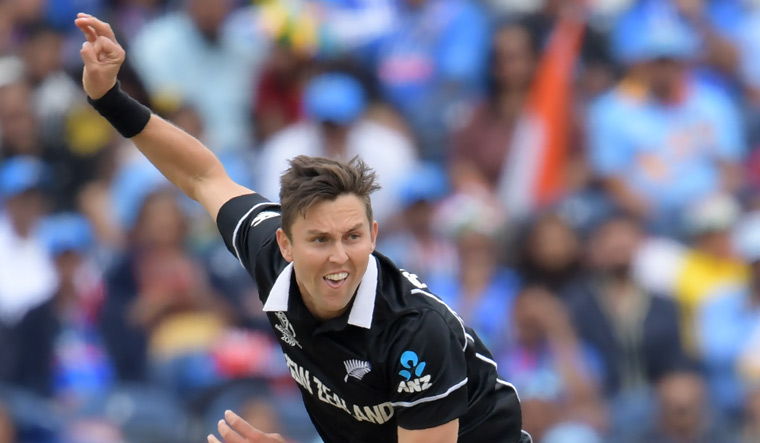 Trent Boult 

New Zealand
How does a 34-year-old bowler become an impact player ahead of his team's run machines and eye-catching big hitters and express quicks? Shall we count the ways? To start with, Trent Boult bowls at an average of close to 140kmph, from the left-armers' awkward angle, swinging the ball both ways. Plus, even if the conditions do not work in his favour, he has got the nous to find pace and movement through the air, like the great ones. Boult is wicket-taker, partnership-breaker and bowler with the ability to make his spells count—at an intimidating strike rate of 28.5. In the last year, heading into his mid-30s, Boult chose to pace himself, conserve his energies and reduce the wear and tear on his body. Between November 2022 and August 2023, he played zero international cricket, refusing a central contract with New Zealand Cricket, playing four T20 franchise leagues instead. He returned to national team only in September 2023, with eight wickets in his first two ODIs against England. Heading into the World Cup, Boult is fresh and hungry.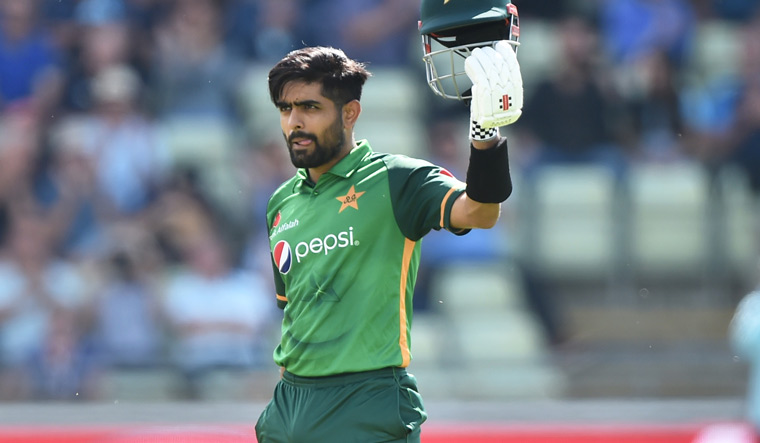 Babar Azam

Pakistan
There's a reason why Babar makes it as Pakistan's impact man over the fast bowling furies. Not merely because he is a captain, not given to internal combustion at the first sound, smell or sight of friction. But also because for his team, Babar the batter has the capacity to switch between irresistible force and immovable object. Babar is centrifugal force of Pakistan's best performances. He keeps things tightly together, moving in the direction they need to be. At this World Cup in a country that is politically not permitted to host his team in anything but multilaterals, Babar in quality and demeanour is the perfect man to lead. Ignore the noise, eyes on the ball. It was white-ball cricket that brought him first notice, then fed his appetite for big scores and took him to the top. With solid batting fundamentals, Babar is already Pakistan's most consistent ODI batsmen in history, at a strike rate of 89.12. Only Saeed Anwar has scored more ODI 100s, 20 (247 matches) to Babar's 19 (108). The more he's around, the greater the team's confidence.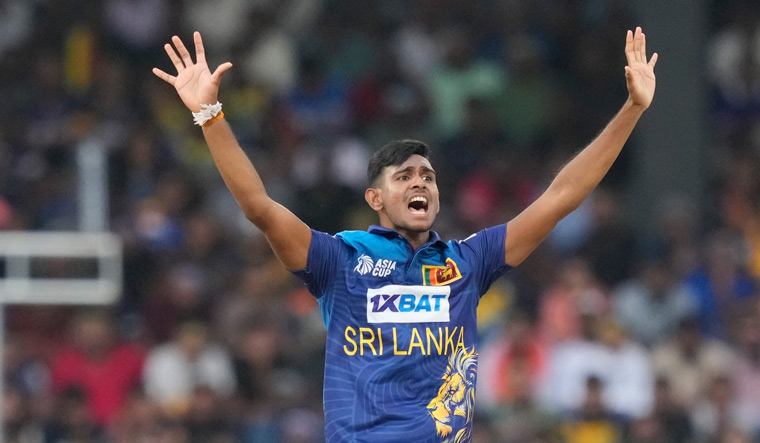 Matheesha Pathirana

Sri Lanka
Can a fast bowler—okay, a very, very freaky-fast bowler—who made his ODI debut only five months before the World Cup, with 10 ODIs under his belt, be expected to be the main man? To become headline-maker and match winner? The magic around Matheesha Pathirana aka Baby Malinga is that he is an unknown quantity in ODIs. One who, at age 20, the greybeards say, is far more mature than the CurlyTopped One was at that age. The internet says Pathirana bowled a cricket ball at 175kmph. Right. That is probably the product of either a vivid imagination or a dysfunctional speed gun. Supposedly it was a wide, but please. With or without 175, Pathirana is a tearaway who will challenge and threaten batsmen in the World Cup, particularly those who have not played him previous. Which is half of the teams at the World Cup anyway. His slingy rockets from a low-arm action are just the starting point, an orientation challenge if you like for batters. Then there are his other gifts—pace, of course, then change of pace and the ability to produce toe-crushers on tap. Hello world, brace for impact.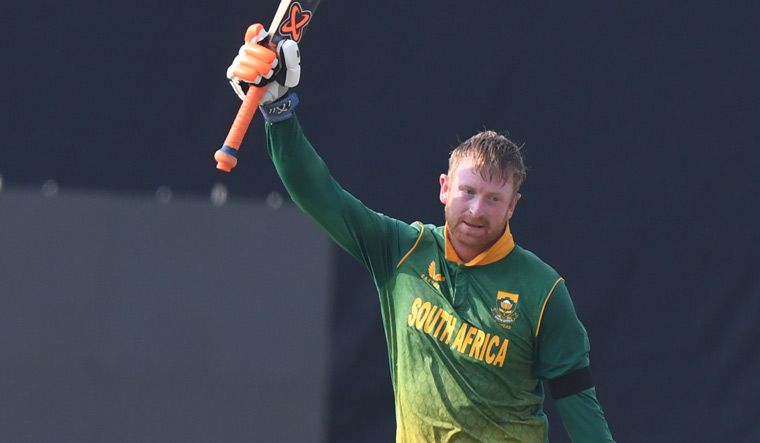 Heinrich Klassen
South Africa
If there ever was a player who exemplified the range and freedom that T20 franchise leagues have given cricketers around the world, middle-order mayhem man Heinrich Klassen would be it. The opportunity to make a good living outside of international cricket, through the IPL, CPL, SA20 and the Hundred, have added a fearlessness to Klassen's game in the last 12 months. He has scored two ODI centuries this year, including a deafening, rumbling 174 in 114 balls against Australia. No batsman who has played in more than five ODIs this year has scored at a higher strike rate than Klassen's 151.43. On the list of 2023 ODI six hitters who will be at the World Cup, Klassen (25) is third behind Rohit Sharma (30) and Shubhman Gill (29). What will make Klassen an asset for South Africa at a subcontinental World Cup is his success against spin—masterful at 194.02 in this year's IPL against slower bowlers—and his ability to score runs across surfaces and conditions. Klassen could be the nerveless closer that South Africa have long yearned for.