On August 25, Yuvraj Singh shared a picture of his family on his social media accounts and announced: "Sleepless nights have become a lot more joyful as we welcome our little princess Aura...." In the photo, Yuvraj's wife, actor Hazel Keech, could be seen holding their son Orion, born a year ago, while Aura rested peacefully on daddy's chest, sucking at a feeding bottle. Hazel smiled for camera, while Yuvraj had an aura of contentedness.
Yuvraj became a serious contender for the India cap on the basis of his impresssive performance for the national under-19 team led by Mohammad Kaif, with whom he would later have a scintillating partnership at Lord's that helped India win the final of the NatWest Series against England in 2002. Yuvraj hit a breezy 69 at more than run-a-ball and Kaif remained not out with an even quicker 87. Since then, Yuvraj has been part of several Indian conquests, and has won seven player of the series awards in ODI cricket. He hit the then fastest fifty in a T20 international in the 2007 World Cup (12 balls), in the course of which he took England's Stuart Broad apart by hitting six sixes in an over.
The man with the golden arm was made of steel. In the 2011 World Cup in India, while battling breathlessness, vomiting blood and poor form, he powered his country to the title 28 years after Kapil's Devils ruled Lord's. His returns: 362 runs at 90.50 and 15 wickets at an economy rate of 5 on flat subcontinent wickets. Not to mention the catches and electric stops on the field. After his treatment for lung cancer in the US got over in March 2012, he made a return to cricket against New Zealand later that year. In 2014, Royal Challengers Bangalore paid a then record  Rs14 crore to hire him; Delhi Daredevils paid an additional Rs2 crore to get him the following year. He won the IPL with the Sunrisers Hyderabad in 2016.
Yuvraj played his last match, against the West Indies, in 2017, and retired from international cricket two years later. He later played in the Global T20 league in Canada and the T10 league in Abu Dhabi, which led to the BCCI turning down his request for a return to IPL and domestic cricket. In August, Indian captain Rohit Sharma lamented that the No. 4 position has been an issue for the team for a long time. "After Yuvraj Singh, nobody has settled themselves in the role," he said. In this exclusive interview, Yuvraj talks about the issue and the possible No. 4s in the Indian team. He also talks in detail about the 2011 World Cup campaign, the allrounders and the current Indian stars, especially Shubman Gill.
Edited excerpts.
You were the star of the 2011 World Cup despite the health problems. How did you go about it?
I was struggling a bit in South Africa when it all started. That was just a month before the World Cup. I started to cough a little bit and I had blood in my phlegm. I just kept on ignoring it.... I had breathing issues as well.
As the World Cup was coming, I told myself to forget all these. Because we had not won in 28 years, and it was happening in India. Obviously, the pressure was on. I told myself to focus on the game and see how it goes after the World Cup.
Yeah, but it must have been tough, both emotionally and physically.
Definitely. I was battling some personal issues as well because my form wasn't great. I had four or five injuries before the World Cup. I broke my wrist, had two fractures in my finger and hand. I had a C4, C5 disc bulge in my neck, which really bothered me throughout the World Cup. So, my body was just falling apart and I was trying to keep it together.
And then you play this important role of an all-rounder. But how important is an all-rounder in a World Cup team?
An all-rounder is important in any World Cup squad. I was the main left-arm spinner in the team, although I consider myself as a part-timer. I was bowling 7-10 overs every game. Rules were different then; we had five fielders outside the circle in the power play, now five fielders are inside. So, it was harder for a part-timer to bowl. I was bowling regularly. I was not getting big runs, only 30s, 40s and 50s. But I was picking up wickets. I also contributed with my fielding.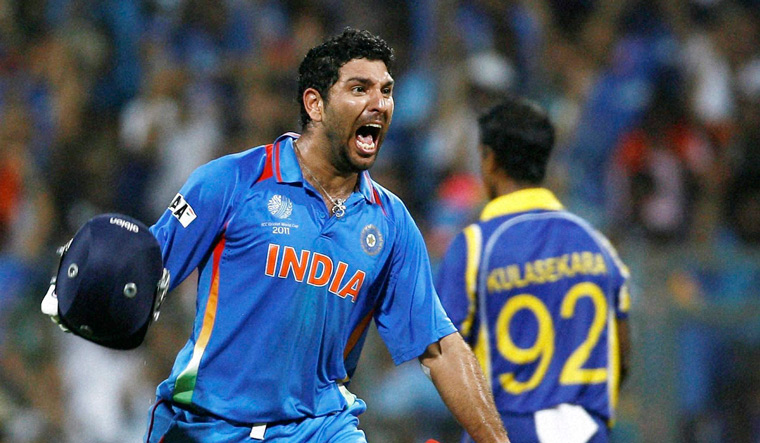 An all-rounder is very important for any team. The thought process is that if I don't fire with the bat, I can do something with the ball, something on the field. Because, you are not going to score runs or pick up wickets every day. An all-rounder always has the ability to do something magical on the field, and change the game for the team.
Who do you think is the best all-rounder in the Indian team?
We have Ravindra Jadeja. We have Axar Patel. We have a line-up which is very deep in batting. The team is looking good also because Jasprit Bumrah is back. We are looking good. I had a few concerns before the Asia Cup because there were a lot of injuries. Winning an Asia Cup is not something which proves that you are going to win the World Cup. But it definitely proves that India is in good form. And you need a lot of game time before a big World Cup.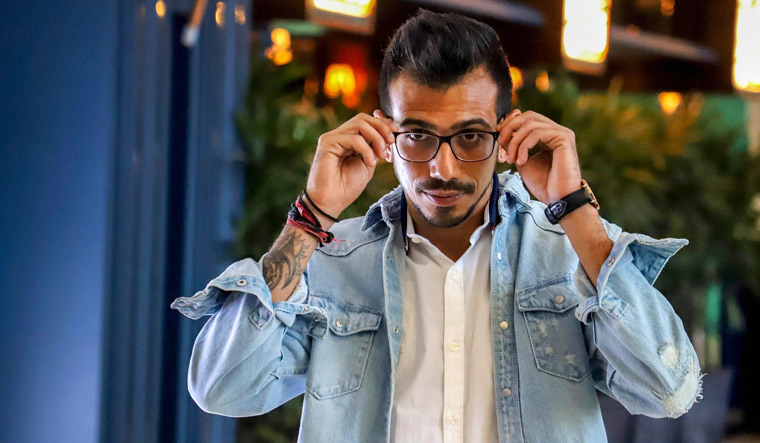 Do you think in a World Cup in India, an off-spinner like R. Ashwin would have been crucial?
Ideally, you should have an off-spinner. More than Ashwin, I feel leaving out Yuzvendra Chahal could prove to be a mistake. A leg-spinner is someone who will always take wickets for you. He is always a game-changer. Kuldeep Yadav is bowling really well. He is outstanding right now. But Chahal would have been quite dangerous. With Hardik Pandya playing the role of a third seamer, you could have picked Chahal instead of the fourth seamer. That's the only question mark for me.
But that's going to happen in every World Cup. In 2003 World Cup, there was no VVS Laxman, in 2011 there was no Rohit Sharma.
So we got the best 15 barring Chahal?
I think so.
I remember Rohit Sharma saying that since Yuvraj's time we haven't had a proper No. 4 batsman. What does it take to be a No. 4 batsman?
No. 4 is a crucial position, escpecially if the openers get out cheaply. No. 4 batsman needs to have the technique to leave the ball, play the short ball well, and try and create partnerships. After I was dropped from the team, they experimented with Ambati Rayudu. He got a 90-odd in New Zealand, and when he didn't get runs against Australia, just before the World Cup, they just dropped him.
I remember the highest score by a No. 4 batsman for India in the last World Cup was 48 by Pandya. And then they kept on changing Vijay Shankar and got in Rishabh Pant with no experience. You can't go to a World Cup with guys who don't have any experience. Before our first World Cup, I had played 35 games and Kaif nearly 25 games.
Coming back to No. 4, I think they now want K.L. Rahul to bat at No. 4. They have to give him 15-20 games in that position. In the Asia Cup, coming back from injury, he scored a 100. On a spinning track [in Colombo, against Sri Lanka] he scored a vital 39 runs. He is looking good right now, so they need to stick with him at No. 4. My biggest concern is that in the quarter-final or the semi-final—I'm pretty sure India is going to reach the last four—if your big guys like Rohit, Virat Kohli or Shubman Gill get out, your numbers four, five and six have to fire. So they have to be prepared for it.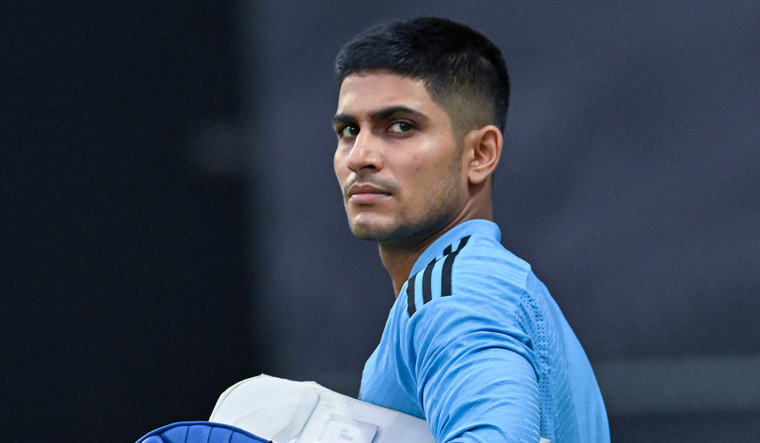 So who would be your five, six, seven?
It would have been nice to have a left-hander, because I was a left-hander. If Rahul is batting at four, Ishan Kishan is doing well at five, you have Hardik at six. I think the problem is whether to bat Ishan at five or get Shreyas Iyer back (he is back in the team). Ishan did not make big scores in Sri Lanka, but he was fighting it out. He was trying to rotate strike on spinning tracks. What I really liked about Ishan is him trying to adapt to the situation.
Ravi Shastri told THE WEEK that we need two left-handers in the top six or seven. Do you agree with that?
I definitely believe it makes a difference, but you have to go with your best 11. In a T20 game, you need a left-right combination because you are striking from both ends. But in a 50-over game you need to have your best playing 11.
Playing in India, the pressure would be immense for the players. How did you handle pressure in 2011?
There was distraction with the media and people. We lost to South Africa a match we should have won and the media went berserk. Sachin sat down with the team and he said we need to stop watching TV, we need to stop reading the papers, and probably use our headphones when we're among crowds and at airports. That really worked because the problem in India is people think Indian team will play, Indian team will win.
In a different context, Kapil Dev was telling about how pressure builds up, when even the guy serving you tea in the morning tells you that you have to win against Pakistan.
That is why you should use your pods and cut out the noise. Focus on the World Cup. Some of the guys might not play a World Cup again, so focus on winning this World Cup. Just be in a bubble. It's just a matter of a month and a half.
You said for some people this could be the last World Cup. Just like the 2011 World Cup win was for Sachin, do you think this one would be for Virat and Rohit?
The guys should try to win it for Virat and Rohit, because you might not see them in another World Cup. Somebody like a Mohammed Shami might not play another World Cup.
My relationship with Sachin was very special and I was like, I'm gonna put my body on the line for this guy.... After the 2011 World Cup and the 2013 Champions Trophy, India has not won an ICC trophy in 10 years. There's gonna be pressure and it depends on how how they handle it.
You said this could be the last World Cup for Virat and Rohit. I remember Shastri telling me a few months ago that the seniors should be phased out of white ball cricket.
If Ravi Shastri is saying it is time to phase out the seniors, then somebody has to give the seniors the real picture. The problem with Indian cricket is that they don't tell the seniors what's happening with them. When these seniors have given their heart and soul for the country, they need to be given their respect: 'Listen, this is the hard truth. You know, you might not be looked at for white ball cricket in the future or something like that because you have to groom the youngsters.' So the senior knows where his career is at the moment.
They don't tell you where you are, maybe out of respect. Maybe they don't want to face the reality. We now have a good chairman of selectors [former Indian pacer Ajit Agarkar] who can bring in that difference.
What is your take on past cricketers being part of the BCCI?
People who really want to contribute to Indian cricket and want the administration to do better, those who love the game from the heart should definitely be in the system. Those who want to take the game forward and not just a big name.
What is your line-up for the upcoming World Cup semi-final?
I would pick five teams because there could be upsets—India, Australia, New Zealand, England and South Africa. I thought about Pakistan, but I just feel South Africa is due.
Who do you think is the best all-rounder in the world today?
Well, there are lots of guys. There's Mitchell Marsh, who's doing really well for Australia. He's been exceptional with the bat. Bowls really well. There's Ravindra Jadeja. Ben Stokes is the number one all-rounder in the world right now, and England has brought him back to one-day cricket. This is the respect for a guy.
Do you see Shubman as the next Virat, the next Sachin? He's yet to be tested on the bouncy, seaming pitches. Do you think Shubman has it in him to play at Lord's, the WACA and Durban?
Shubman Gill has the potential to be the best player of his generation. The guy's attitude is like that. He has been like that since he was 19, 20. He got 91 and got two 50s on his first trip to Australia. How many players have done that in Australia on their first trip? Yes, he's not had success in England because it's not easy batting there. He's just a kid. I have no doubt he will score runs in Australia, South Africa and England. Look at his one-day graph. It has been exceptional. The way he's going, I'm sure he will be one of the best players of this generation. I want him to have a good World Cup. At this stage of his career, he is fearless. He can be a game-changer for India in this World Cup. In the Asia Cup match against Pakistan, he opened up the game. He put the bowlers on the back foot.
Do these kids come to you for advice?
Whenever they come up to us, we talk to them. Tell them the mindset that is needed. In big tournaments, it is not about technique. It's about mental toughness. It's about handling the pressure and absorbing the pressure. You have to play the situation, right? You have to absorb that pressure. If you can do that, you can play at any stage.
Shubman's father spent his days and nights for his son's game. Like my father did for me. We talk a lot whenever we get the time. I share my experiences with him and he is a very quick learner. Why he has gone up in this group is because he is very quick to adapt. Somebody like Virat did so in his generation.
Did Stuart Broad talk to you about his retirement from cricket? Like, 'I had a very good international career, except for you who screwed it up to a certain extent'. [Laughs]
I am very happy for that guy. You got to give it to him. His career started with people talking about the six sixes. And he ends up with 600 Test wickets. He is a legend of the game. I think that moment changed his career. Because, from thereon, he was like, I am going to show the world what I am capable of. As he said in his interview, beast mode on. Taking 600 wickets is no joke.