When Roger Binny was appointed president of the Board of Control for Cricket in India last year, his friend Santosh Desai had this to say: "He will do his job quietly, without much fuss. He is no-nonsense in a way, without being confrontational. If he sees incompetency around him, he will quietly call it out." Desai should know, having opened the batting for Karnataka along with Binny in the Ranji Trophy for many years and later partnered him in running the state cricket board.
In his playing years, Binny was the nicest man around. He still remains one. He only hurt rivals with the red cherry that swung both ways. No wonder he was a huge success in the 1983 World Cup in England, where he took a record 18 wickets, and in the World Series Cricket Championship in Australia two years later, where he picked up 17. Most underrated is his contribution with the bat in many an Indian win. Though he was a successful opener in Ranji Trophy—he and Desai produced an unbroken 451-run opening stand against Kerala in the Ranji Trophy, which stood as a record for many years—he rarely got a chance to bat up the order, thanks to established names like Sunil Gavaskar, Dilip Vengsarkar, Gundappa Vishwanath, Sandip Patil, Yashpal Sharma, Krishnamachari Srikkanth and Kapil Dev. But, as he recalls in this exclusive interview, despite the star batters, most Indian victories in the 1983 World Cup were scripted by all-rounders whose 20s and 30s made the difference.
Edited excerpts:
Let us start with the 1983 World Cup. You took the important wicket of Clive Lloyd in the final. Are the memories still fresh?
It doesn't seem that long ago. No one gave us a chance. Even we were not confident after what happened to us in the previous two World Cups. But as things went on, I put it to the first game, that's where everything changed for us [India beat the West Indies by 34 runs; Binny scored 27 and took three wickets, including that of Viv Richards and Clive Lloyd]. That really kick-started our World Cup.
Was it the team combination that really made the difference?
That's right. It was the combination of the team. The playing 11. If you look at the matches, we won a lot of them because of contributions from the back half of our batting. Chipping in with 20s and 30s. From the numbers 5, 6, 7 and 8, everybody contributed. If you look back at the scores, that's what really helped us.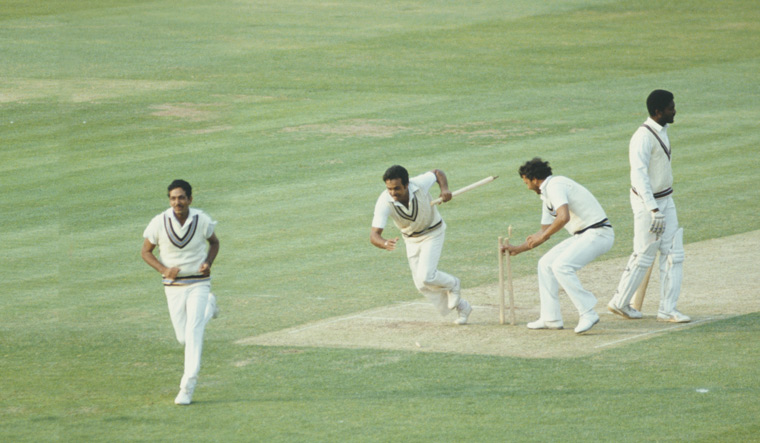 The only one in the squad who didn't play a match was Sunil Valson. Ahead of one match you had a niggle, and Valson was told he would be playing. The following morning, you passed the fitness test. When Valson was told that he would be sitting out, he said it was was fine because you were the nicest guy in the team.
I feel sorry for Sunil Valson. The best 11 had to be played. Valson's handicap was that he was a specialist bowler. If he were good with the bat, he could have replaced one of us. You are better off having a person who can bat and bowl a bit. That is why he missed out.
You talked about specialist bowlers and all-rounders. Do you think the Indian team selected to play this World Cup has the right balance?
They have gone in with Shardul Thakur, who can bat a bit. We have Ravindra Jadeja, who can bat and bowl. We have K.L. Rahul, who is a great keeper as well. Bumrah, surprisingly, the way he batted against Pakistan in the Asia Cup, he looked like a batsman a bit. So, you can include him into that list.
When we played the World Cup, there was a regular set-up. They had specialist fast bowlers.... All-rounders were not really much taken into account at that point of time. India really changed the attitude of teams. Say, if you lose five wickets, you have to depend on the next five to perform. If the last two are specialist bowlers, that's going to be a bit of a setback for the team. It is always better to have somebody who can contribute at least 10 runs in the partnership. But having said that, teams now are going in with specialist bowlers.
Apart from allrounders you also need specialists.
True. What the team wants from the specialist is to make those quick breakthroughs up front. If he can grab a few wickets at the start, it makes things easier for the team to slow down the batting in the middle overs. But, I think, having two specialists is a luxury. Three is too much. You need players right up to number nine to contribute with the bat. Especially in the one-day format.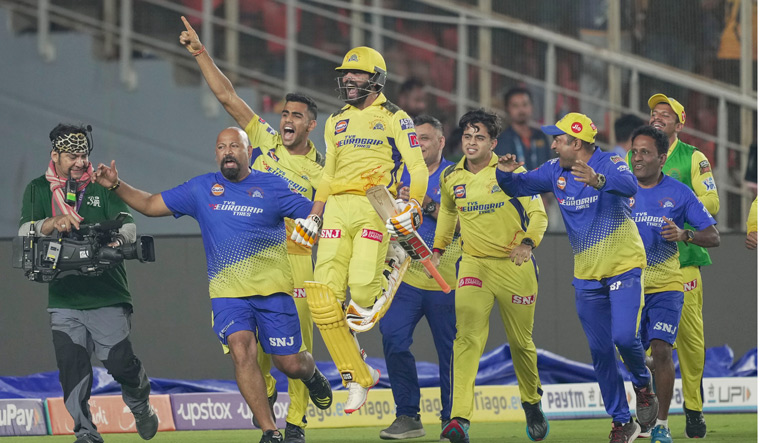 If you see what happened to us in 1983, Syed Kirmani, Balwinder Singh Sandhu, Madan Lal, all of us chipped in in most of the games. Though Kirmani scored only 10 runs in the match against Zimbabwe, he and Kapil Dev put on a century partnership.
There was no pressure on you going into the 1983 World Cup. But in 1987, defending champions India played at home and there was a lot of pressure.
In 1983, there were no expectations at all from the team. Basically, people expected you to just go there, have a holiday and come back. There was no pressure on the players, but each player was trying to perform. I was making a comeback to the team, and we all were trying to cement our place. In 1987, we were the favourites, and everyone said we are going to win. With that came pressure. In England, our fast bowlers got nearly 80 per cent of the wickets. That was not going to happen in India. We had to turn to our spinners to do the job. And the spinners didn't really get the wickets for us.
I remember Kapil Dev telling us a few weeks ago how the pressure was being built up: 'You're having breakfast in the morning, the guy serves you tea and tells you that you've got to win this game. You've got to beat Pakistan. Everyone's involved.' Does such things add to the pressure and bring about the team's downfall?
We learn to handle it. That is part of our game and it is not a worrying thing. Once you get into the field, you just put everything aside and play your game.
Everyone will agree that we are one of the most consistent teams in World Cups after Australia. But, often, we are found wanting at the final hurdle. Look at what happened to us in World Test Championships in 2021 and 2023. Is this something that you have looked at?
I think the players are aware of it. A lot of them have been in that situation before. In the 2007 World Cup in the West Indies [for instance], where we did not enter the knockout stage, a transformation was taking place in the team at that point of time.
When you look at Indian and Pakistani players, they seem to be friendly off the pitch. Does that take away the intensity on the field? Or are you being a sportsman and a human being?
Well, being a sportsman, you've got to acknowledge the other person. It's not only with Pakistan. When you play Australia, we don't want to lose. When you play England, we don't want to lose. When you play New Zealand, we don't want to lose. We want to win. Against Pakistan, there's a little bit more, because of the pressure from everyone. The bearer at the hotel telling you something, the receptionist telling you something, the bus driver telling you something.... As we walk out to the field, people will be shouting, you have to win today. That is pressure.
In the recently concluded Asia Cup, a reserve day was hastily arranged for the India-Pakistan match, which seems to have upset other nations. Did the BCCI play a role in it?
The two teams took the decision along with the organisers, the Sri Lankan cricket board. The weather was really bad.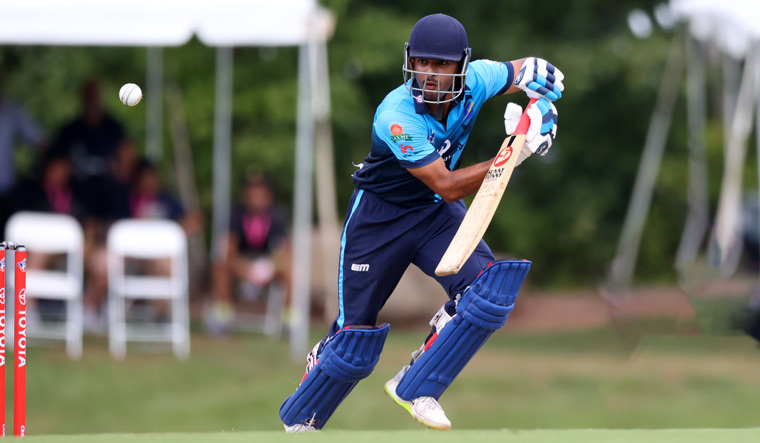 You have been a selector. How good is the rapport between the selectors, the captain and the coach?
The selectors, the captain and the coach meet up before picking the team. We discuss what is needed, they give their views without naming names. We take points from them. So, when the selectors meet, we know exactly what the requirement is from the team.
So, does the captain or the coach tell you that they want a leg-spinner or a particular leg-spinner?
They tell us the combination they need. If we don't agree with them we deal with it later on. But most of the time we go along with what the captain and the coach have told us. That's important.
Earlier you had a Talent Research Development Wing, which helped you identify talent. Are you looking at reviving that?
I thought that system was really good. It helped throw up a lot more cricketers. When you have some of the past players and coaches watching games, they are able to identify talent and put them through the system. Hopefully, next season, we are going to bring the system back.
A few months ago Ravi Shastri told THE WEEK that the seniors are ready to be phased out of white ball cricket. Will this be the last World Cup for some of the senior players? With the T20 World Cup coming up next year, we need to look at newer talent.
We have three different teams for the three formats. With the IPL, we now have the bench strength. In the West Indies tour, you saw some of the youngsters getting an opportunity. So, that's what we look at in the future. Giving the players a bit of rest. People are getting injured because they are playing too many formats.
So, are we going to see a completely new, young India in the 2024 T20 World Cup?
Well, it will be India's best team, yeah. You probably will have one senior player fitting into that slot. You can't deny that. You can have one or two players playing all the formats.
With the three formats, the IPL and the international tournaments, how is the BCCI going to manage players' workload?
In fact, we have discussed that. The three formats are going to take a lot out of players and we have got to reduce the load. By picking three different teams for the different formats, this thing definitely will be solved. The IPL franchises want their best team to play. For 5-6 weeks, they can take the best players, India's best players, to play for the team. But the rest of it is for us to decide, considering their fitness and schedules.
The 2023 World Test Championship happened 10 days after the IPL. How do you handle such a situation?
Everybody is aware of the strain the players are going through. After the IPL, they had to play the bilateral series also. So, it has already been discussed. We had reviews on that World Test Championship and T20 World Cup in Australia. We didn't really perform to our potential in the T20 in Australia. So, reviews have been taken. Now, we have to wait for this World Cup to be over and then start to chalk out things and try and make the best use of the players.
Ben Stokes said, as England captain, he would understand if a player chose franchise cricket ahead of national duty. With T20 leagues mushrooming all over the world, how would you address that issue in an Indian context?
Topmost in any cricketer's mind is playing for your country. To play a Test [for India] was something out of this world. That's what we all grew up for. Now, things have changed. There's so much more cricket around. People have more opportunities to go and play elsewhere. So, it's left to the player if he is going to stay in his territory. At some point, money doesn't really matter. And nowadays, since the IPL began, there's no shortage of funds for good players. So, he can be kept at home.
Ben Stokes's view is fine. They are all professional cricketers. In India, we've become totally professional in probably the last 10 years or so. Otherwise, most of us worked in offices and practised in the evening. Now, they [current players] don't need to hold on to a job. So, it's up to them whether they have got the mindset or the right to play for their country or go and do it elsewhere.
But can the BCCI play a role in that?
Well, see, we have already done it. Anyone playing the IPL cannot play in another [international] league. But in future. when things happen, we have to probably sit down and discuss this.
If a player who has a 50-50 chance of getting into the national team is offered 20 crore by, say, a potential Saudi league... his life is set. They are already doing it in football and golf.
See, once a player decides to go there, all his ties to cricket in India are cut off. It's very clear. You can't come back to cricket in India.
Kapil Dev told us that players should make up the BCCI, but also that you need politicians to get something passed, especially in a country like India. Your take?
It's an elected body. If you're a member, you can get into the election and a cricketer can come into a committee. Once you play for the country, you automatically become a member of the association. That gives you an opportunity to put your views forward. Some of them are top industrialists, top people who run the top offices. It's good for the game because cricket is huge. We need people of that calibre to be part of the system.
So you need different types of expertise.
Absolutely. You need good finance people, good administrators. You need a cricketer to run the cricketing things. Former cricketers have to be in the system.
Talking of expertise and administration, venues and dates were being changed two months before this World Cup. Was that a bit of a sour note?
One issue we have to look at here is security. If something happens, like when we had security issues regarding the IPL, it's going to be a black mark on Indian cricket. It's not that the venues have been changed, but the dates had to be revised. You have to keep these things in order. We don't want a small incident to tarnish our image.
I think the issue was more about fans not getting tickets.
The BCCI said a few years back that tickets should not be sold much ahead of the matches. You should sell them closer to the matches for various reasons. The ticketing was all given to an agency. And the demand is so much. Look at Ahmedabad. They still need more tickets. They have another 1,10,000 people waiting to get to the stadium. So we have to tread slowly and cautiously and give the fans their best. We have worked on [the in-stadium experience] for this World Cup.
How do you ensure that Test cricket survives and grows?
Our priority is Test Cricket. And there are so many areas that you have to improve. You look at the last series, when England played Australia. The classic series. That's what will keep Test Cricket alive. We have to do that in India, too. No one comes to a match to see one batsman bat the whole day and score 110 runs. We have to bring the crowds back into Test cricket. Even the one-day cricket is dying. There is not much crowd in the one-day cricket. Pressure for tickets in a T20 game and a one-day game is totally different.
In 1983, you played 60-over matches. A year later, it was brought down to 50. Do you see it going down to 40? Or do you see one-day cricket giving way to T20?
We have to find a formula for the one-day games to be more interesting. Something that will keep the crowd entertained. You can't have it close to a T20. In the one-dayers, you can play a bit of cricket. You don't have to slog at everything. The one-day format has to undergo some change. They are working on it.
How good are India's chances in the upcoming World Cup?
We're playing at home, and the players are also confident. They've had a good Asia Cup. They're looking good. But coming back home and playing the World Cup, that's when things have got to be different for them. The chances are good.
The chances could have been better had Rishabh Pant been fit. Can you update us about his status?
His injury is quite serious. So, he needs a little bit of time. The more time the healing takes, he'll be better off. He's improved a lot. And he's started training. It's only a matter of time before he makes it to the national team.
Can we see him in the 2024 World Cup?
Maybe he will be back at the start of the new season next year. As in the case of Bumrah, we have to go slowly with him.
How has your journey as the BCCI president been?
I was president of the Karnataka cricket association before I became BCCI president. It was my last term and I was contemplating a retired life with my family, some farming, something different from what I normally do. And out of the blue comes this request and I was very happy to accept it. I was able to learn a lot more about the administration of the game, how it is done in other states.
You talked about tapping the experience of past players. What about India's most successful captain M.S. Dhoni?
He has so much to contribute to the game. All of them. Even Virat Kohli, when he finishes up. Have you heard about Dhoni's collection of bikes? For the rest of his life, he's got to be active. It's important. I mean, you can't be sitting idle and brooding or watching television the whole time. He's doing the right thing.
Like you, Roger. You've got many avenues to keep your mind busy. You are an animal lover. You've got a farm. And you're a doting grandfather now.