Scoring a century in World Cups is a big deal. In 12 editions, there have been 196 centuries, including a few doubles. I did not report on the 1975 and 1979 World Cups. My journey began in 1983. These are the five best three-figure knocks I have seen in the last 10 tournaments.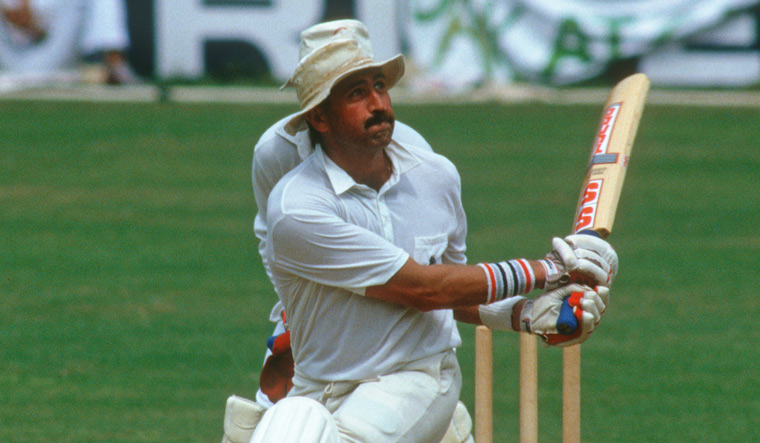 5 Graham Gooch
115 vs India, semifinal, Mumbai, 1987
Gooch was a powerful striker who put a huge premium on his wicket. He also had a penchant for scoring big against India. His 752 runs in three Tests against Mohammad Azharuddin's team in 1990, including 333 at Lord's, still evoke unhappy memories.
Most painful, however, is the century in the 1987 World Cup semifinal. India were the favourites, but Gooch's astute understanding and experience of playing in India on previous tours, coupled with how India had played in this World Cup till then, told him that his best chance on a dry surface lay in neutralising the spin threat of Maninder Singh and Ravi Shastri.
In the buildup to the match, Gooch asked for local spinners, especially left-armers, to help England in net practice. Some unknown spinners wheeled away for hours at different lines and lengths, and England's batters, with Gooch leading the way, kept practising the sweep shot.
In the match, Gooch turned this meticulous preparation into precise execution. His century was a marvellous exhibition of skill and tenacity, and ruined India's plans. Maninder Singh got three wickets but at heavy cost; Shastri went wicketless. England amassed 254 for six—a hefty score at the time—and India were bundled out for 219 on a crumbling pitch. Off-spinner Eddie Hemmings claimed four wickets.
Gooch's brilliance took his team into the final, at the Eden Gardens, where they came a cropper against a young Australian team. Ironically, England's collapse started with Mike Gatting playing a reverse sweep!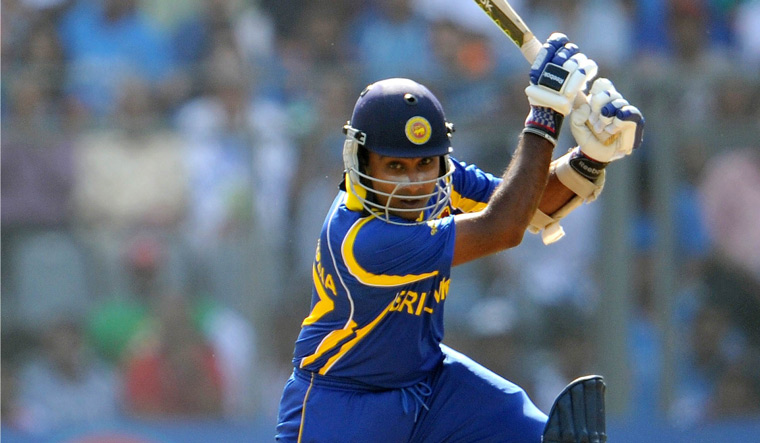 4 Mahela Jayawardene
103* vs India, final, Mumbai, 2011
This match, which earned India the ODI World Cup after 28 years, is unforgettable for some superb fast bowling by Zaheer Khan and brilliant batting by Gautam Gambhir and M.S. Dhoni in a thrilling run chase. It also earned an unforgettable win for Sachin Tendulkar in his last World Cup match. But it was Jayawardene who set the tone for the match. A supreme stylist, he could evoke 'oohs' and 'aahs' with his delicate touch and sublime stroke play. He had the gift of timing and the art of finding gaps in the field. Belying the ease with which he batted, and his genial demeanour, Jayawardene was a fierce competitor. Tough situations often brought out the best in him, as in this match.
He walked in with Sri Lanka in a vulnerable situation, having lost openers Upul Tharanga and Tillakaratne Dilshan for just 60 on a flat, true track. Joining captain Kumar Sangakkara—with whom he had forged several wonderful partnerships—Jayawardene steadied the ship. He took complete control after Yuvraj Singh dismissed Sangakkara.
In the second half of his innings, he opened up with glorious strokes all around the wicket. The cover drives, hit on the up and making up a big chunk of the 13 boundaries he hit, were breathtaking.
In the company of lower-order batters, Nuwan Kulasekara and Thisara Perera, Jayawardene was able to take Sri Lanka to 274. It wasn't enough to quell the formidable Indian batting. This is the only instance when a centurion could not help his team win the final. But Jayawardene's unbeaten 103 is among the most majestic centuries in World Cup history.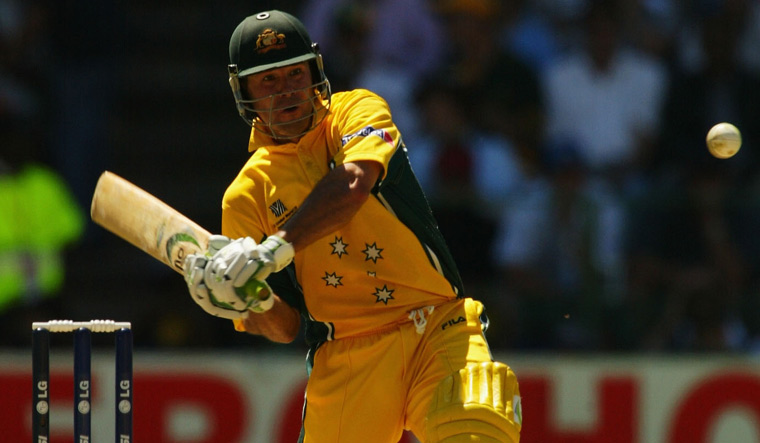 3 Ricky Ponting
140* vs India, final, Johannesburg, 2003
Among the most destructive knocks in World Cups. I would rate this century ahead of Adam Gilchrist's 149 in the 2007 final against Sri Lanka, and on par with Clive Lloyd's 102 (vs Australia, 1975) and Viv Richards's 138* (vs England in 1979) at Lord's.
I did not see the first two tournaments. By all accounts, Lloyd and Richards batted with uncontrollable ferocity. But watching Ponting play in the 2003 final, I would venture that the West Indian baahubalis couldn't have done better.
Ponting was not just unstoppable, but also intimidating. India were a formidable side in 2003. They were missing Anil Kumble, but had an in-form Zaheer Khan supported by Javagal Srinath, Ashish Nehra and Harbhajan Singh. It was a very effective bowling unit to support the strong and long batting.
In hindsight, Sourav Ganguly's decision to field first on a flat pitch was a mistake. But this was not to be known till Ponting had finished batting. By that time, it was too late.
Matthew Hayden and Gilchrist put on 105 for the first wicket, which gave Ponting the perfect platform. Runs came in a fusillade as he unleashed strokes all around the ground. The hook, short-arm pull and square cut were his most productive shots, enabled by the bounce and pace of the pitch.
In all, he hammered eight sixes and four fours in a knock that took the team to a whopping 359. By that time, the Indian team was waving the white flag.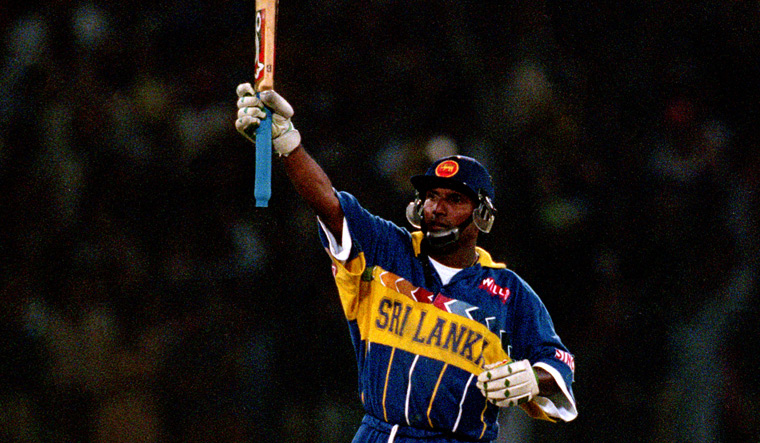 2 Aravinda de Silva
107* vs Australia, final, Lahore, 1996
In his early years in cricket, Aravinda had the sobriquet of 'Mad Max' for his derring-do batting. He was not averse to taking big risks through overt aggression and improvisation. By 1996, he had become a consummate all-round batter who could combine aggressive stroke play with superb technical defence. This was backed by a fine understanding of match situations. In other words, he was by now a maestro.
In the semifinal, his scintillating 66 had pulled Sri Lanka out of an early rut and helped them to a score (251) that proved too steep for India. But it was in the final against Australia at Lahore that he rose to his full stature.
In many ways, this was a grudge match for the Sri Lankans. They had suffered insult and injury, especially when Muthiah Muralitharan was called for chucking when they had gone Down Under a little earlier.
The Sri Lankans also had a point to prove to the cricket world at large. They were joint hosts of the World Cup, along with India and Pakistan, but teams like Australia and West Indies had declined to play in Sri Lanka for security reasons.
The team, under Arjuna Ranatunga, was seething. The final against Australia came as opportunity for redressal in both aspects.
Australia could not quite live up to the billing, scoring a modest 241 batting first. But runs on the board, especially in a final, can put the side chasing under enormous pressure. When Sanath Jayasuriya and Romesh Kaluwitharana—the hugely successful pinch-hitting openers—were dismissed for 23, Sri Lanka's goose appeared cooked. But the Aussies had to contend with Aravinda's masterful form.
A slight hobble belied his footwork in the middle. From the time he took strike, Aravinda came up with exquisite strokes to first thwart, then tame, the Aussie attack that included Glenn McGrath and Shane Warne.
Aravinda's unbeaten 107 was a classic, putting him in the cluster of all-time greats and earning his team the coveted World Cup.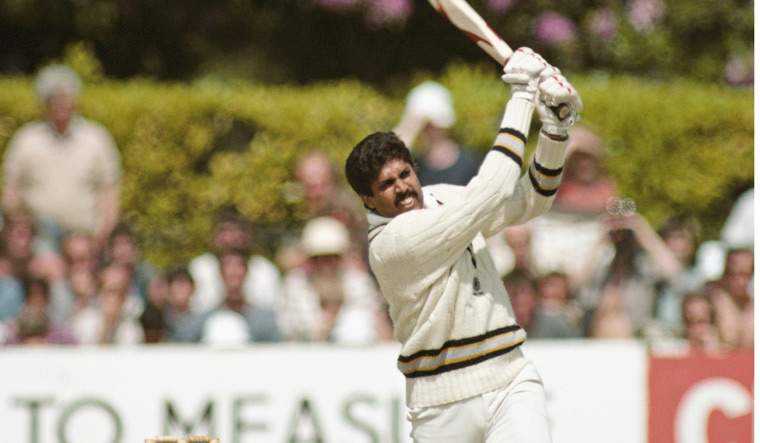 1 Kapil Dev
175* vs Zimbabwe, Tunbridge Wells, 1983
My choice as the topmost World Cup century is not from a final or semifinal, but from the league phase of the 1983 tournament. It might be argued that there have been several brilliant centuries—including a few doubles—in the early stages of the tournament as the pressure would be low. So, let me highlight the circumstances in which Kapil Dev's innings was played.

Defeat in this match would have shut the door on India in the tournament. That was the turmoil which Kapil, as captain, faced before the match. Once the game started, it got excruciatingly worse as wickets tumbled in a heap on a moist, drying pitch that aided Zimbabwe's seamers.
Four wickets had fallen for a measly nine runs, forcing Kapil Dev to make a premature entry into the middle. Not much later, the score was 17 for five. India were in danger of being bowled out for fewer than 50 runs.
From this stage, Kapil Dev effected a recovery that is the stuff of legend. Playing circumspect for a while, he rose to construct an innings that was to defy imagination. As he found his groove, strokes exploded from his bat to all parts of quaint Nevill Ground, leaving the Zimbabwe team dumbstruck.
I cannot think of another World Cup century made under so much pressure. Given that Kapil was an all-rounder, not a top-order batter, the difficulty quotient was much higher. But such was his genius that he made it look ridiculously easy.
For the impact that it had on the match, on the tournament, and on the future of cricket, Kapil's 175 is my No. 1 century, not just in World Cups, but in the history of ODIs.