After days and days of waiting, the second instalment in the spinoff Fantastic Beasts series is finally here, and it is a must watch. For Potterheads anyway.
Following the lovable creatures and clever political metaphors of the first movie, the sequel to Fantastic Beasts and Where to Find Them focuses on the titular Grindelwald (Johnny Depp) and his, erm, crimes, although it there is little elaboration on what these crimes may be. Other than you know, wanting to wipe out anyone who has tainted blood.
Mild spoilers
Following his arrest by the Ministry of Magic, the film picks up from Grindelwald's daring and cinematically aesthetic jailbreak from captivity, featuring thestrals, lightning and plenty of gothic CGI. Meanwhile, Newt Scamander (Eddie Redmayne) is recruited by a young Albus Dumbledore (Jude Law) to stop Grindelwald from his nefarious plans for world domination. Inexplicably (it is revealed slowly as the movie progresses), these plans involve the Obscurial Credence Barebone (Ezra Miller), who has escaped from the freak circus with his Maledictus companion Nagini (Claudia Kim), and is on the run from all who are seeking to find him. That list of people includes Newt's love interest Tina Goldstein (Katherine Waterston), French-African wizard Yusuf Kama (William Nadylam), and Newt's ex love interest Leta Lestrange (Zoe Kravitz), who is engaged to his brother Theseus (Callum Turner). And then there is Queenie (Alison Sudol) who starts out looking for her sister Tina and is pursued ardently by her boyfriend Jacob (Dan Fogler). All this, plus a welcome cameo by Nicholas Flamel (Brontis Jodorowsky) of Philosopher's Stone fame. Dizzy yet? Try and keep up, please, there are three more of these films on the way.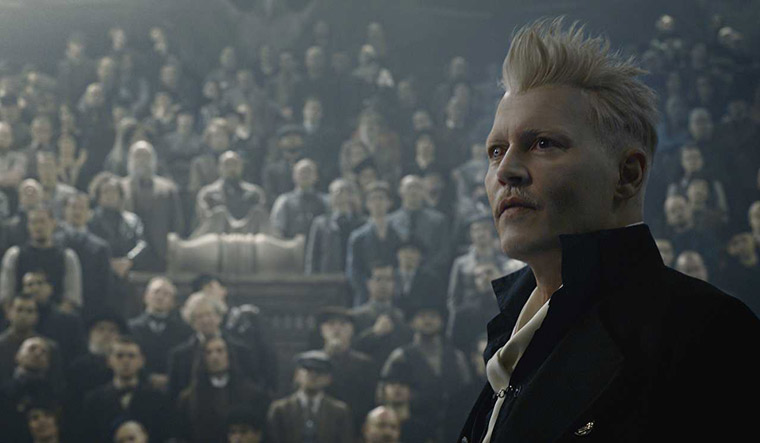 No doubt this script (written by Rowling herself) would have been beautiful to read as a novel, or a literary addition to the Wizarding World of Harry Potter. One wonders how much more of a story she can wring out of a tiny book published for the Comic Relief charity, to fill up three more instalments culminating in the inevitable battle between Dumbledore and Grindelwald. So far, it seems not much, but boy does it look amazing!
Production designer Stuart Craig and costume designer Colleen Atwood leave no doubts as to why they are an Oscar winning team, with their grandiose set pieces and elaborate, elegant costumes. Director David Yates does not meander from the trusted formula used in the last six films of the Potterverse, which is simultaneously a good and bad thing. The score by James Newton Howard is peppered with just enough nostalgia to delight OG fans of the series, but is otherwise just decent.
There is not much that can be said with regards to the acting performances by the cast, as there were simply too many of them jostling for attention for one and three quarters of an hour, leaving the audience no time to get attached to these new introductions. Eddie Redmayne is adorably oblivious and dorky, perfecting his signature mumble and other nuances of his immensely Hufflepuff character. There are considerably fewer fantastic beasts than the first film, but of these the Chinese Zhouwu arguably steals the show (and the audience's hearts), while the baby Nifflers will loot your soul of spare change and affection. Johnny Depp, well. One cannot tell whether it is a good or bad thing that his screen time is limited to long expositions, despite being the titular character. Perhaps they are saving Grindelwald's meatier moments for the next three movies? On the other hand, Jude Law is decidedly a delight as young Dumbledore portraying Dumbledore with a certain twinkling gravity rather removed from previous versions. For those wondering about allusions to his sexuality and relationship with Grindelwald, that is only subtly referenced in a couple of scenes, but those looking for it will definitely see it. As for the others, Alison Sudol is sassy, Dan Fogler provides much needed comic relief, Zoe Kravitz does her best, and Ezra Miller broods and broods some more.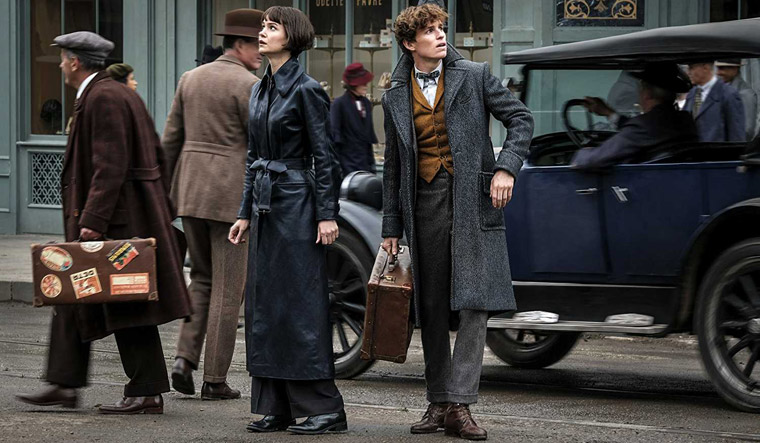 For those who are not fans with background knowledge of the Potterverse, this movie may be a tad difficult to follow as it assumes knowledge of several magical concepts that are not explained. To be honest, the first movie is all the homework that needs to be done, unless one wants to be delighted by the myriad Easter Eggs and Harry Potter character references throughout the movie.
Rowling has stuffed the audience with subplots and side characters till they come out of their noses. The end result is a visually spectacular movie that introduces several inconsistencies into established Harry Potter canon, as well as ending with a whole crop of unanswered questions. Until the next one then, accio fan fiction.
Movie: Fantastic Beasts – The Crimes of Grindelwald
Director: David Yates
Cast: Eddie Redmayne, Johnny Depp, Jude Law, Dan Fogler, Ezra Miller, Katherine Waterston, Zoe Kravitz