We are still fresh from CES 2018, the world's most significant Consumer Electronics Show. TVs are always in the mix at CES—we saw at least two killer concepts at this year's event. LG's rollable display would make a magician proud and Samsung's The Wall was positioned as the world's first modular TV. It usually takes up to six months for these concepts to reach stores and consumers. A year ago, Samsung teased visitors at CES with The Frame. It waited until March 2017, to unveil this concept television at a special event in Paris. By the end of 2017, this TV finally debuted at Samsung's retail stores across India.
The Frame is designed to seamlessly blend in to your living room. It is part of a larger trend in high-end TVs where form has come to the forefront and enjoys almost the same attention as function. Sony's A1 series of OLED TVs—Sony's biggest launch in 2017—also puts the focus on form factor. At the time of its India launch, the 55- and 65-inch versions were priced at Rs 3.65 and Rs 4.65 lakh respectively. The A1 features an OLED display enriched by Sony's 4K HDT Processor X1 Extreme and their TRILUMINOS technology for further colour accuracy. But it's Sony's 'One Slate Design' that set this TV apart. The focus is on doing away with extraneous elements that hinder the viewing experience. You won't find the standard speakers that flank the screen on this TV. It opts for sub-woofers and actuators that seamlessly blend with the screen and in a clever touch, the kickstand doubles up as a sub-woofer.
Brands like Sony, LG and Samsung are now getting consumers to pay a premium for design. LG's Signature OLED TV W, another TV that debuted at CES 2017, stood out with its remarkably thin form. At 4mm (once mounted on your wall), it is way thinner than any other art or frames that adorn your living room. The top-end version of this TV (77 inches) costs over Rs 29 lakh.
I got my first glimpse of The Frame at a launch event and it made a great first impression. It was only after I placed it in my living room that I truly appreciated the device's brilliant blend of form and function. Over the last few years, the lines between technology and lifestyle have been blurring. Celebrated designer Yves Behar, who conceptualised the Movado Edge, worked with Samsung on The Frame's design. Almost every first-time visitor to my living room over the last one month mistook The Frame for a painting. That is the ultimate compliment for the TV's design vision.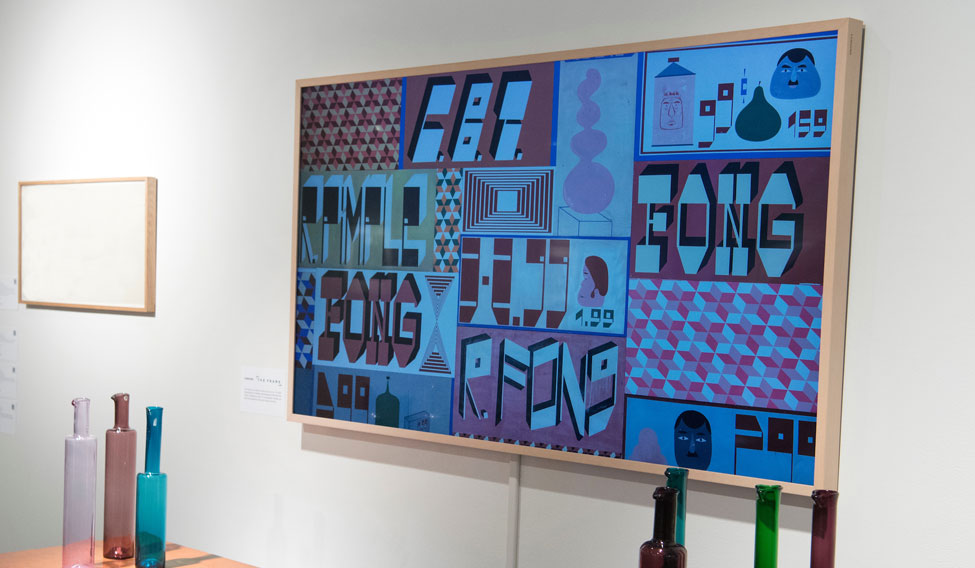 Samsung calls this a 'No Gap Wall Mount' (that is bundled with the TV)—your TV blends into the wall like a piece of art with zero gap. You can play up the art connection with some of the optional accessories (at an extra cost) like an easel stand. The standalone form is further accentuated by what Samsung refers to as the 'Invisible Connection'. A 1.8 mm optical fibre is the only physical link, other than the power cable, with your TV and is almost invisible on most walls. This cable hooks up with Samsung's 'One Connect box', a hub for all your media options. It does away with the need to connect a DTH and other 'casting' devices like Apple TV. Samsung's App store brings all major casting services like Netflix and Amazon Prime. All your controls converge into a single remote—Samsung's intuitively designed OneRemote that eliminates the need to toggle between multiple remotes.
Let's not forget that The Frame is primarily a 4K UHD Television. You can catch compatible content in 4K Ultra HD resolution, 4K HDR and over a billion colours putting it in the same league as Samsung's other top of the line TVs like the QLED range. You can spot that the various shades of green or yellow are truly gorgeous. It's the audio that is the surprise package, augmented by DTS Premium Sound 5.1.
You can switch from Art to TV mode with a flick of a switch. The Frame completely shuts off and goes into idle mode when not in use. It comes alive in art mode the instant it detects a movement from within close range (thanks to a motion sensor). This ensures you save power when there's no one in the room. The Frame takes its "art" side quite seriously. You can swap frames with ease using magnetic sensors—a charcoal black frame is part of the standard package, you can buy other colours, too. You have three options to embellish the screen. Choose from 100 pre-installed works of art and photographs or add your images or sign up for a monthly subscription of Rs 500, that allows you to bring art from premier museums and photo libraries to your drawing room.
It certainly doesn't come cheap but The Frame is a refreshing take on televisions. The Frame's arty slant also gives it a future proof appeal at a time when TVs and gadgets become obsolete in no time. And yes, the surprise on your neighbour's face when a painting suddenly turns into a TV is almost worth the stiff premium.
(Samsung The Frame costs Rs 2,74,990/55 inches & Rs 3,99,900/65 inches)