Chinese President Xi Jinping landed in the US on Tuesday for the highly-anticipated three-day Asia-Pacific Economic Cooperation (APEC) summit, which will see the leaders from 21 nations converge in San Francisco. However, the highlight of the event is the bilateral meeting between Xi and US President Joe Biden, their second meeting after Biden assumed office in January 2021.
While Biden has stated that his idea of a successful meeting was to get back on a normal course of correspondence and "being able to pick up the phone and talk to one another whenever there is a crisis", reports from US hint announcements on fentanyl, military communications and other key issues are likely.

What to expect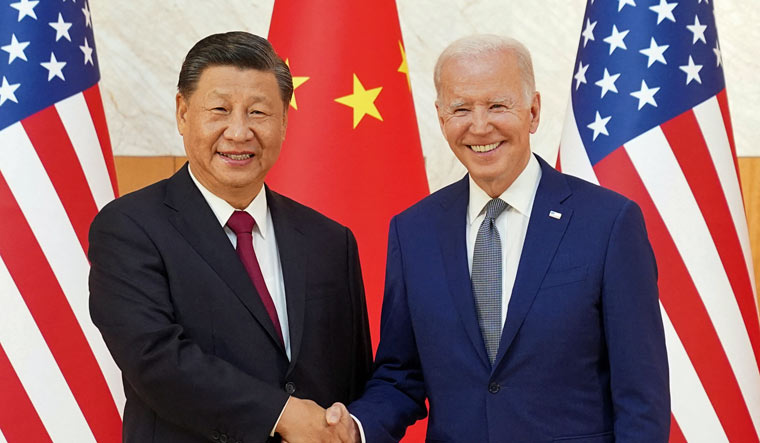 Xi, who hasn't been to the US since 2017 when Donald Trump was the president, is likely to use the meeting to push for assurance that the US will not suppress China's economic growth by piling on new tariffs. Beijing would also demand rollbacks in tariffs on Chinese goods, sanctions on Chinese companies and export restrictions on high-tech products such as advanced chips. 

The Chinese president is also likely to address US business leaders in San Francisco and instil confidence in them that China is a safe place to invest. According to Bloomberg, China is also considering resuming purchases of Boeing's 737 Max aircraft at this meeting. 

For the US, the meeting will be a venue to reiterate the US's commitment to its allies and partners in the Indo-Pacific, including Taiwan and the Philippines. 

The meeting is also expected to cover global issues from the conflict in the Middle East to Russia's invasion of Ukraine, North Korea's ties with Russia, Taiwan, human rights, artificial intelligence, as well as "fair" trade and economic relations.  

However, one of the goals of the meeting would be the resumption of military talks with China. "When it comes to managing the relationship, ties and communications between our two militaries are critical," national security adviser Jake Sullivan told CNN. "The Chinese have basically severed those communication links. President Biden would like to reestablish them. And he will look to this summit as an opportunity to try to advance the ball on that."

A pact with China to crack down on the manufacture and export of fentanyl. The agreement would be a breakthrough for Biden as the U.S. deals with increasing drug overdose deaths. Any deal on fentanyl would likely mean Washington's having to lift human rights sanctions on China's police forensic institute in return, reported Reuters. 

Biden could also insist on increased commercial flights between the two countries, easing restrictions on journalist visas. The US could also pressure China to use its influence on Iran to stop it from fuelling the crisis in the Middle East.

However, there wouldn't be any joint statements or breakthroughs in relations considering the major disagreements between the two countries on multiple subjects. "We remain in an enduring period of competition and tension," Richard Fontaine of Washington's Center for a New American Security told Reuters. "There's not going to be any big breakthroughs, there won't be any real change in substance."