The ICC ODI World Cup 2023 final between India and Australia at Ahmedabad's Narendra Modi Stadium was briefly interrupted when a pitch invader stormed into the middle and hugged star Indian batter Virat Kohli.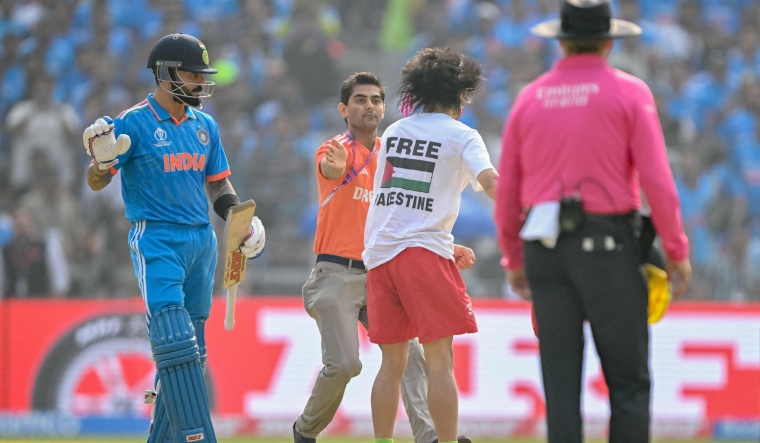 The incident garnered attention also for the attire the man donned while entering the field. Images of the incident that went viral on the internet showed the invader holding onto a rainbow flag. He donned a T-shirt that read "STOP BOMBING PALESTINE" in the front and "Free Palestine" in the back.
The man had covered his face with a mask that resembled the Palestinian national flag.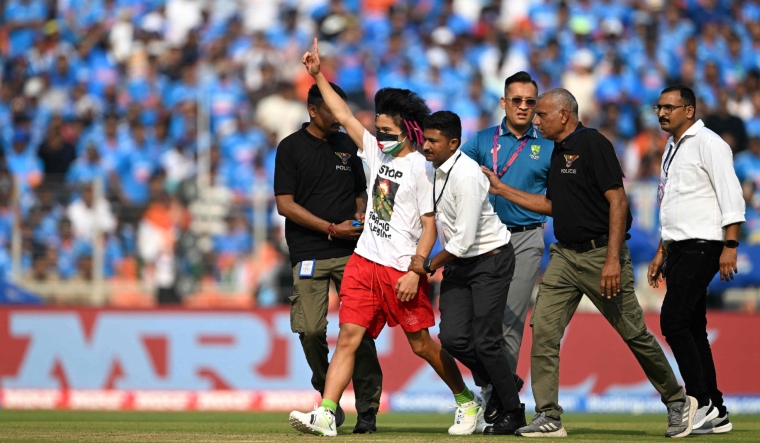 Israel is at war with Gaza after Hamas militants attacked multiple Jewish settlements across the border on October 7. Following the offensive by the IDF, more than 12,000 people Palestinians, mostly civilians, have lost their lives in Gaza. 
The rainbow flag is used globally to celebrate diversity and represent the LGBTQ+ community. 
The incident happened in the 14th over of the game while Virat Kohli was batting alongside KL Rahul. Soon, the invader was apprehended and taken off the field by security personnel. Photos showed the man being grabbed to the ground before being paraded out of the field. The man had his finger raised to the air while making his way out, images showed.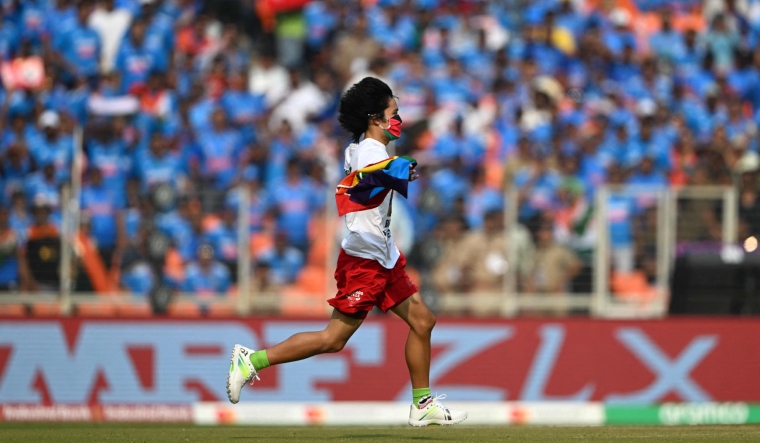 Virat Kohli fell after making 54 runs off 63 deliveries in the 29th over after he edged a short-pitched delivery from Pat Cummins to the stumps. 
Interestingly, when India and Australia earlier met in Chennai for a group stage encounter, notorious pitch invader Jarvo had stormed onto the field.