Zero Hedge, a popular US news blog focussing on the capital markets, was suspended by Twitter on Friday shortly after it tweeted a post about an article on the novel coronavirus outbreak in China. The post alleged that the coronavirus was obtained by China and was being modified into a 'bioweapon'.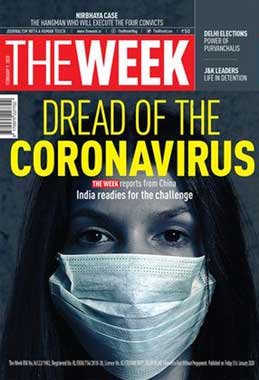 Interestingly, the post also cited a research paper on the coronavirus by a group of Indian scientists from the school of biological sciences at IIT Delhi and Acharya Narendra Dev College of University of Delhi.
Earlier, Zero Hedge had uploaded contact details of a Chinese scientist, who it effectively held as being responsible for being behind the coronavirus outbreak. The revelation of personal details violates Twitter's policies.
The research paper was uploaded on January 31 on bioRxiv, an open source initiative containing resources on biological research. The research paper claims the spike protein in novel coronavirus contained four "insertions" that "are not present in other coronaviruses". The research paper notes, "amino acid residues in all the 4 inserts have identity or similarity to those in the HIV1 gp120 or HIV-1 Gag". HIV is the virus that causes AIDS.
The scientists argue that similarity in amino acid identity was "not a random fortuitous finding", hinting that it could have been engineered. However, the paper does not delve deeper into the possibility of virus being engineered deliberately.
However, the study by the Indian scientists has attracted some scepticism already. Dr Eric Feigl-Ding, an epidemiologist who has been associated with Harvard and Johns Hopkins, said the research work had not been peer reviewed in order for it to be verified or refuted.
Earlier this week, an Indian news portal, GreatGameIndia, claimed the origin of the coronavirus can be traced to Canada and two Chinese biological warfare program agents who smuggled it into China.