In the smartphone market, apart from sales and market share, there are other ways of knowing how popular a brand is. The most common one is of recognising the ringtone. Nokia's 'Gran Vals' tune, Motorola's 'Hello Moto' and Apple's ringtone have all gained cult status―you hear it, you know it. A recent example is of the Xiaomi ringtone which has become so ubiquitous that the company itself created an ad campaign (Kiska Baja?) that took a lighthearted look at this mass resonance.
Xiaomi's popularity has indeed spread far and wide beyond China, especially in India where it is the no. 1 smartphone manufacturer (source: IDC & Counterpoint) beating the likes of Samsung and Apple. Globally, Xiaomi is the fourth largest with a market share of 9.3 per cent. This meteoric rise is remarkable when you consider how quirky the Indian market can be. Giants like Motorola, Blackberry and Nokia have had to leave (and come back under a new ownership) while some bid goodbye. Xiaomi, however, not only arrived, but has left an indelible mark.
Today, the company is known for a range of products: smartphones, laptops, accessories, audio, fitness, lifestyle, home & kitchen appliances, televisions, smart mobility, smart devices and more. Behind this stupendous success is a story of commitment and unflinching perseverance in the face of stiff competition.
ALSO READ: Best smartphones under Rs 7,000 in India
Where it all started: The Founders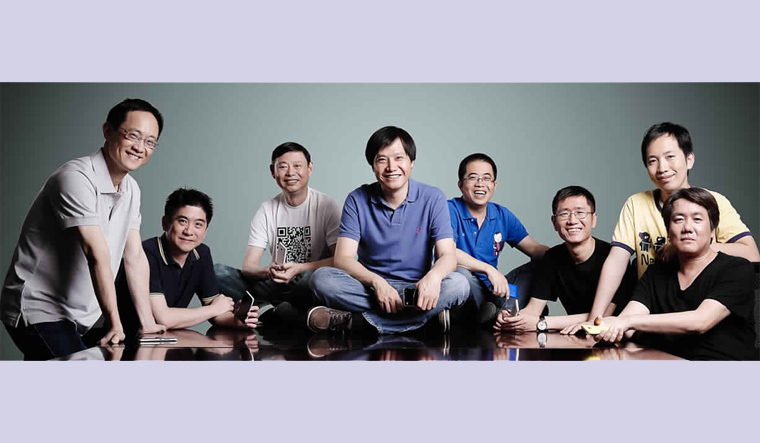 The company was founded by Lei Jun (48), who started out as an engineer in Kingston and later served as its chairman. He set up Joyo, an online bookstore, and then joined UCWeb as chairman. Lei had seven experienced partners in the company. They were:

Lin Bin, Vice president of the Google China Institute of Engineering
Dr Zhou Guangping, senior director of the Motorola Beijing R&D centre
Liu De, department head of industrial design at the University of Science and Technology, Beijing
Li Wanqiang, general manager of Kingsoft Dictionary
Wong Kong-Kat, principal development manager of Microsoft
Hong Feng, senior product manager for Google China
The first Xiaomi branded product: MIUI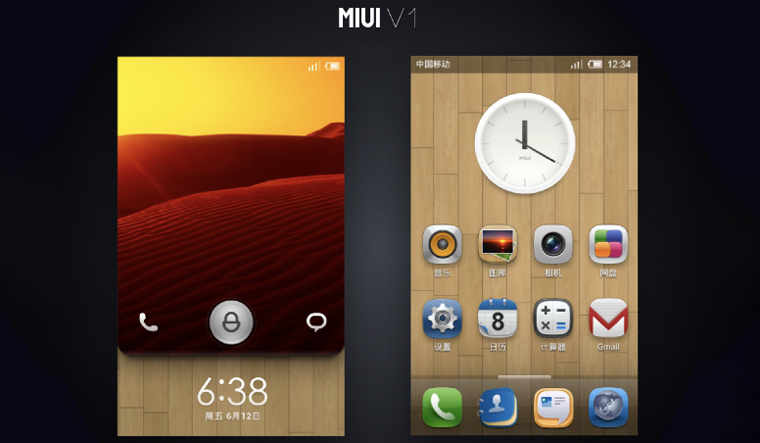 Curiously, Xiaomi's first product was a custom ROM for Android named MIUI. MIUI is now synonymous with Xiaomi's phones, but in 2010 they had none. MIUI V1 was available for popular phones like the Nexus One. The reason for the existence of MIUI was to give users additional functionality over what stock Android offered, which at that time was pretty spartan. MIUI was also known for its customisability, a trend that is true even today with hundreds and thousands of themes, wallpapers, ringtones and more available for download. Apart from all the wonderful things that MIUI brought to the table, it was known for its stark similarities to two other popular software implementations of its time―iOS and TouchWiz. The lack of app drawer was iOS inspired, while the colourful icons and wallpapers were derived from TouchWiz. That was MIUI V1 from 2010 and now we have MIUI 10 which is vastly different when it comes to the overall design. While still colourful, it is more mature, more precise and less hindering than before with the addition of gestures, transparency effects and animations. Changes apart, what has remained is the excellent theme catalogue, great features and support.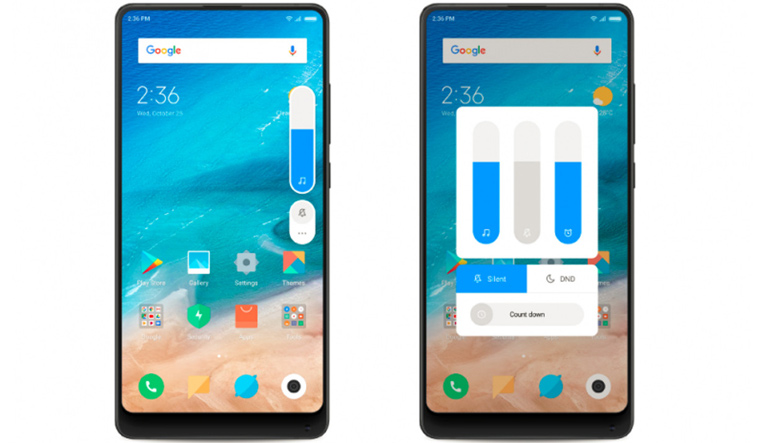 The first Xiaomi phone: Mi 1
Xiaomi's first smartphone was the rather unimaginatively named Mi 1. It had a Snapdragon S3 dual-core processor and Xiaomi's customisable MIUI software. Despite seeming slow, the processor was flagship grade at that time. Add to that its low price tag and within 34 hours of its release the phone had over 3,00,000 pre-orders. This philosophy of high-end hardware at low prices still remains with smartphones like the Poco F1 and Redmi Note 5 Pro offering great hardware at unbelievable prices.

Over the years, Xiaomi has got a lot of flak for its similarities to Apple. This is not just in the software and hardware design but also the tight integration of software into the hardware with their services. But Xiaomi also has another aspect that is very Apple like―its fan base. Mi Fans are an important driving force of Xiaomi due to their reliance on social media and word-of-mouth marketing, a crucial factor in keeping the prices of devices so low.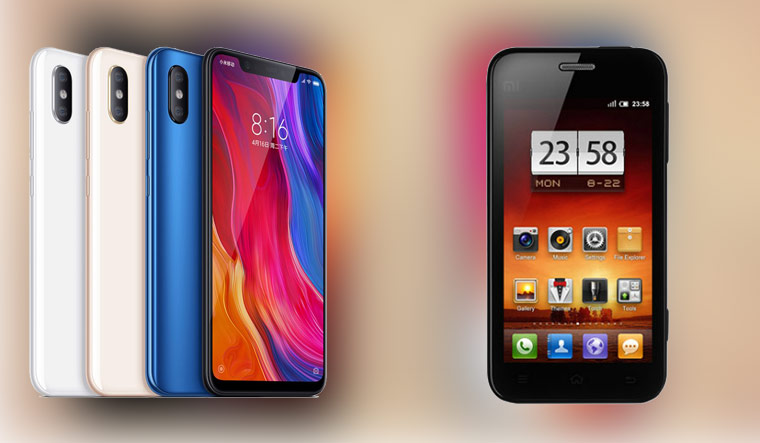 There's an interesting story about Xiaomi's entry into the smartphone market and their unique pricing philosophy. It started with Xiaomi's founder pointing out some inadequacies in Motorola and Nokia smartphones to their (Motorola and Nokia) R&D bosses with whom he was working. While they acknowledged it, the changes never reflected in the real world. So Lei Jun set out to make smartphones which would always consider users' feedback and incorporate suggestions. So also with their software, with MIUI pushing out weekly updates based on user feedback. Recent instances of honouring users-opinion include Android One smartphones for those not fond of MIUI and introduction of hybrid and dedicated SD card-supporting smartphones even when most manufacturers have ditched it.
Xiaomi's first true budget phone was launched in 2013 at USD 129. It was called the Hongmi (or Redmi 1). Despite the price suggesting otherwise, the Hongmi had a quad-core processor and an HD screen which for a time was great. Interestingly, the Hongmi even received the previous MIUI update, MIUI 9 that was released last year. Quite rare to see software updates on a budget phone almost four years after their launch.
Over the years, Xiaomi has created an ecosystem of products. They have the usual headphones, earphones, power banks and speakers for smartphones moving onto more specialised products like laptops, kitchen and home appliances, and even mobility scooters. Their first 3D smart TV was launched in 2013 which boasted a 3D-capable 47-inch display with an Android-based smart operating system and a USD 500 price tag. At that time, this was revolutionary, but Xiaomi was just getting started with products other than smartphones.

The year 2014 saw the launch of Xiaomi's iPad competitor, cheekily called the MiPad. In the same year, Xiaomi expanded to newer markets like India, Singapore, Malaysia and more. But Xiaomi wasn't one to rest on its laurels. It came out with a barrage of new products for home and fitness like the new Mi band, Yi smart webcam and Mi air purifier. All these new smart devices had a single app and this really set the stage for Xiaomi's cool new products.

As of 2018, Xiaomi has a huge ecosystem of multiple brands and products across categories. In the mobile phone sector, Xiaomi apart from their own Mi brand also has Pocophone, Black Shark, 21KE, SUNMI, QIN brands that make smartphones, gaming phones, phone for elderly users and more. Other lifestyle brands include Mijia, XiaoYi, Yunmai, HuaMi, AmazFit, Yeelight, Ninebot, ZMi to name a few. Products ranging from mobility scooters to utensils, shirts to mirror-less cameras and fitness bands to air purifiers and more.

Not too long ago, Xiaomi's CEO was called the Steve Jobs of China and Xiaomi, the Apple. This comparison was surely a compliment, but some wondered whether it mockingly suggested the influence of the American giant's design style in hardware and software. That impression has since been erased. Xiaomi has won many design awards from iF, Good Design, Red Dot etc. for its Led lamps, earphones, drone, mobility scooter, television, action camera and walkie-talkie. Its Mi Mix phone won but four honours: Good Design award, German Red Dot award, iF Design Award and the International Design Excellence Award (IDEA) Gold award. Launched in late 2016 the Mi Mix had a near bezeless front with just a small chin and the camera hardware tucked away at the bottom. From a company that used to mimic trends set by Apple, Xiaomi ended up setting one with the Mi Mix―something manufacturers are still trying to replicate successfully with their idea of a notch (we're looking at you Apple iPhone XS).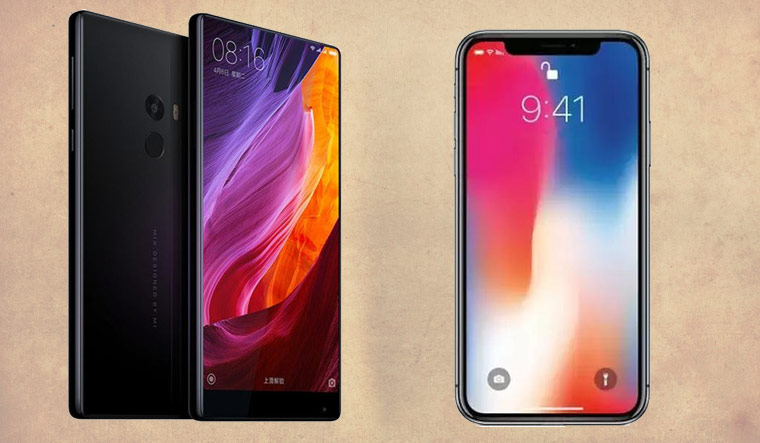 Much of Xiaomi operational processes including fan meets continue, but there have been a few welcome changes to boost experience. From periodic open sales to take away from the heat of those frustrating flash sales to offline stores (Mi Home) so people can actually use the product before making that oh-so-important purchase. Furthermore, it has authorised offline partners for even wider coverage across the areas and improved after-sales service with around a thousand service centres in India.

Yet, the road ahead isn't smooth. Even with a truckload of products, constantly-improving software and ever-increasing fans, one cannot predict the future of a company. The challenge lies in weathering a new storm of competitors. A storm that's gathering slowly but steadily, especially from the likes of Honor, Asus and OnePlus.