A young police officer in Madhya Pradesh caused a ripple on social media as well as in local circles because of his decision to opt for simple, frugal, traditional wedding at his ancestral village in Panna district, at a time when lavish, loud destination ceremonies are in the trend.
Thirty-year-old Santosh Kumar Patel, a deputy superintendent of police (DSP) rank officer, posted in Prithvipur of Niwari district as sub-divisional officer of police (SDOP),  got married to Roshni, 22, of Gehravan in Chhatarpur district on December 1.
It might have been another marriage of a young man who rose from a simple background to make a successful career, but for the fact that Patel decided to go back to his ancestral village Devgaon in Ajaigarh of Panna district and follow as much traditional style and rituals as possible for the ceremony.
So, a traditional palanquin was used for a part of the baarat (marriage procession carrying groom to bride's house) and bidaai (departure following marriage) of the bride and after returning to his home in Devgaon, the groom decided to take his newlywed to the local temple on a bicycle that he used as a student.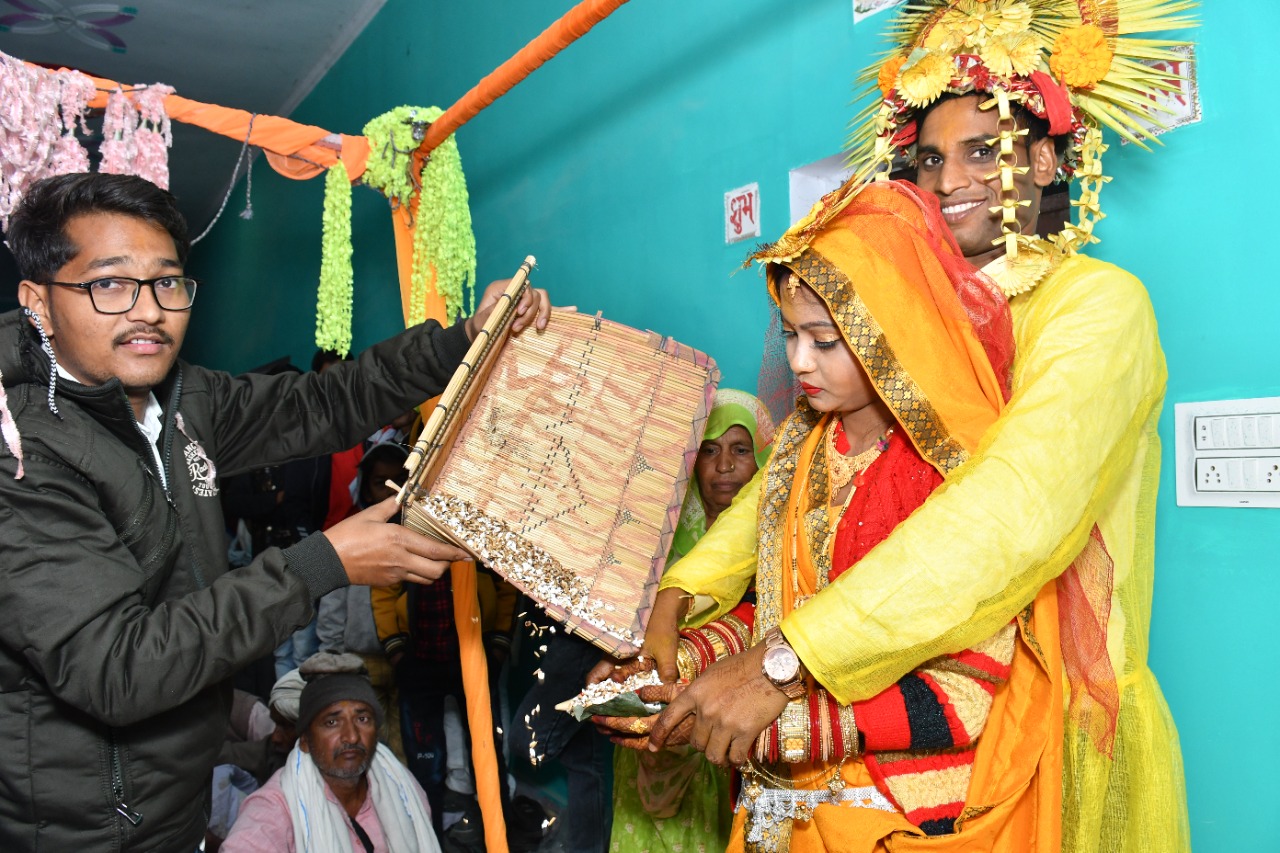 "We are simple people from a rural background and I wanted to stick as closely as possible to the traditional rituals that are simple, frugal and eco-friendly, based on natural resources," Patel told THE WEEK.
So, the bride and groom wore traditional attire and headgear made of date palm leaves. The baarat was to go about 50 km from Panna to Chhatarpur, so a palanquin, brought in specially for the occasion was used for part of the to and fro journey, Patel said.
Important guests including the Niwari superintendent of police (SP) attended the ceremony in the village and were pleasantly surprised to be hosted in traditional paddy straw and mud structures and served food in a pangat (food served on plates with guests sitting in a row or in this case circular table arrangements under traditional straw structures).
The feature of the marriage that attracted most attention, however, was the 2.5 km ride of the groom to the temple with the traditionally clad bride riding the front bar of his old bicycle. As a gazetted police officer who cracked his MP Public Service Commission exam in 2018, Patel owns a four-wheeler, but he decided to stick to his basics for the ceremony.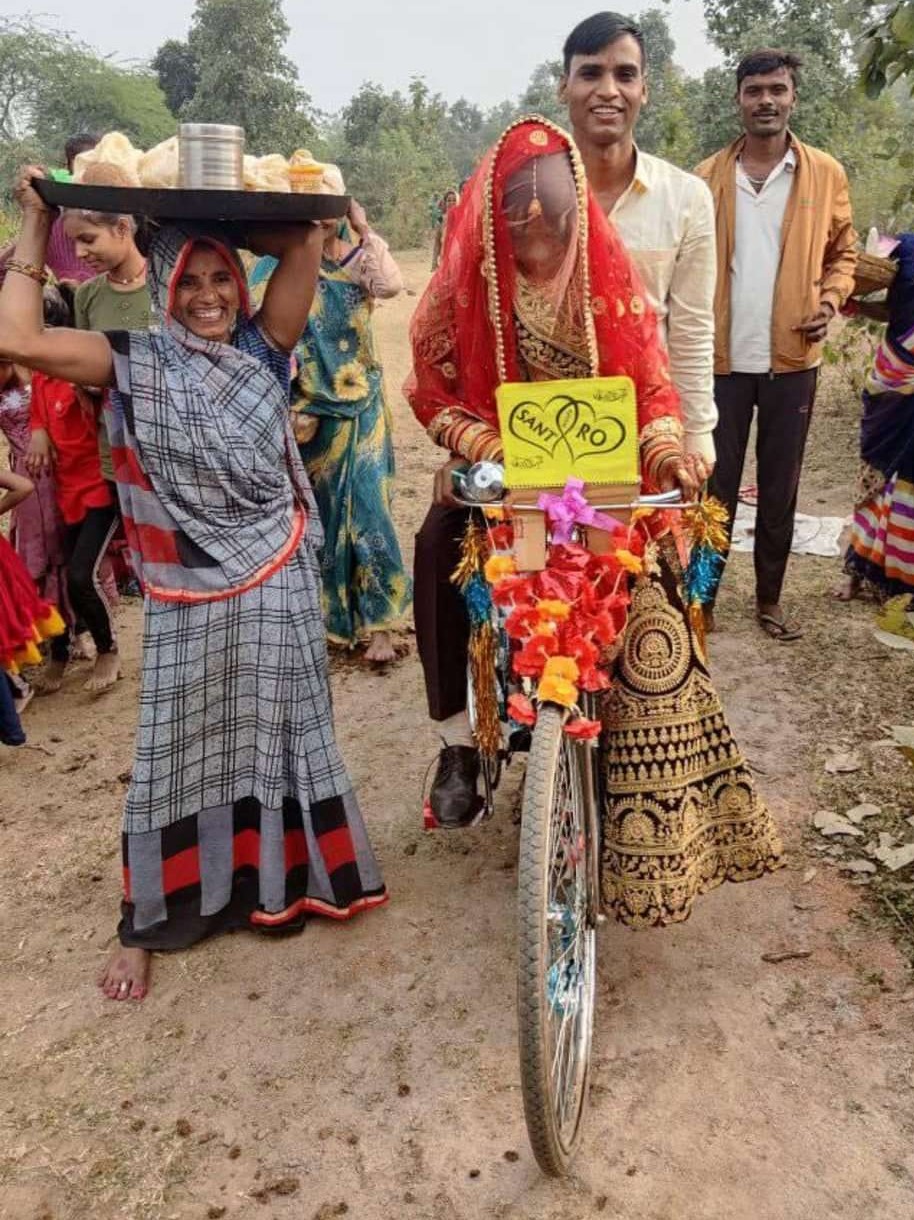 The video of the bicycle ride and the photographs of the marriage ceremony and paraphernalia, especially the use of palanquin, were shared over social media widely with the young officer and his bride receiving many compliments and best wishes.
The bride, Roshni, has completed her graduation and will be preparing for civil services too. "We want to go forward in life with hard work and sincerity, but stick to our roots as much as possible," Patel said.