Several members of the National Students' Union of India (NSUI) were detained by the Delhi Police on Monday after they protested outside the house of Union Education Minister Dharmendra Pradhan over an alleged fraud in the online system used for the JEE (Main) Exam 2021.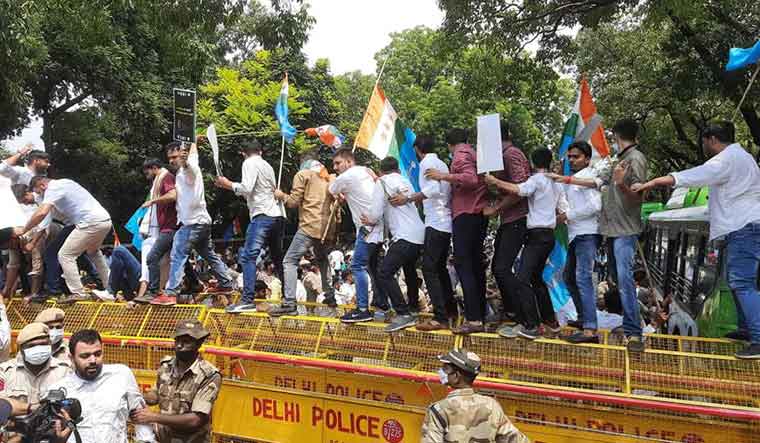 The protests came after the CBI searched 20 locations across India on September 2 over a case related to alleged irregularities committed in JEE (Main) Exam 2021 by a private educational institute. Seven members of a private consultancy firm were arrested after allegedly charging up to Rs 15 lakh per candidate in exchange for someone else to take the test.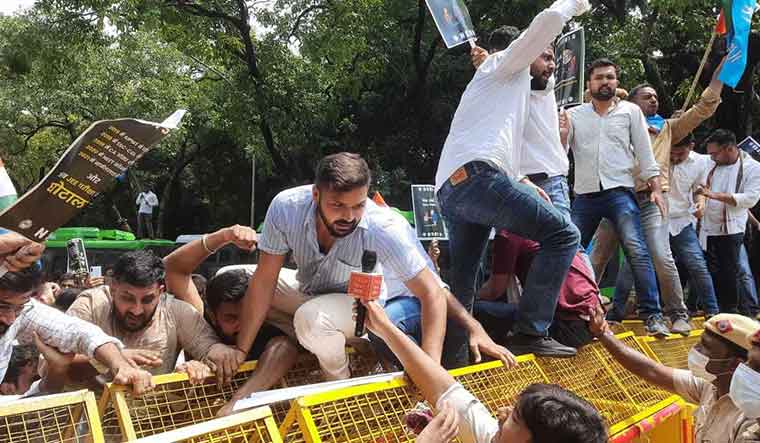 The protesters can be seen jumping over barricades during their protest, where they alleged that money was being paid in exchange for IIT seats. They raised slogans against the ruling BJP government.
NSUI chapters held protests across India on Monday. The Congress has sought an SC-monitored probe into the case which included an alleged leak of the JEE Mains paper.
The CBI had conducted searches at 19 locations on Thursday during which around 20-30 post-dated cheques were received which were suspected to be the payments for ensuring help in clearing the examination, the officials said.

During the searches, it surfaced that the accused had sent the messages to delete the data from their systems.

The agency has also stumbled upon leads which show that some payments were allegedly made through hawala channels as well, they said.

Senior CBI officials have assured that bona fide candidates need not worry.

The prestigious JEE Mains examination which is a stepping stone for IITs and NITs came under shadow of manipulation when the CBI booked Affinity Education Pvt Ltd and its directors for solving questions for candidates from remote access in return for huge payments.
With inputs from PTI