In 2016, when DMK patriarch M. Karunanidhi and current party chief M.K. Stalin were glued to the TV sets to hear about their expected victory, they learned the people's mandate was not for them. In a state where power would alternate between the two Dravidian majors, the DMK and the AIADMK, 2016 saw a different outcome. And this was a cause to look into AIADMK's victory and DMK's defeat closely.
An analysis of the vote share between the two parties revealed that the grand old Dravidian party lost only by 1.5 per cent votes. "People did not vote us out. The difference was very meagre, less than 1.5 percent. My leader understood what made us lose. Be it the alliance or the strategies for [current] campaign, he has planned it in such a way to take on the AIADMK," tells Udhayanidhi Stalin, Stalin's son.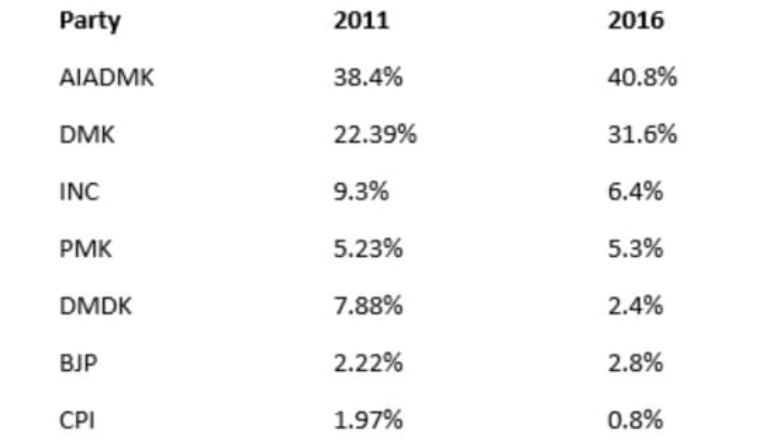 For the DMK, the ghosts of the 2G Scam, Jayalalithaa's hard campaign recalling land grabs in the past and again the charge of 'dynasts' came haunting in 2016. While Stalin took to walk the roads across the state with his first election campaign as a major leader in the name of 'Namakku Naamey', the DMK failed to capitalise on the anti-incumbency mood against the Jayalalithaa government, which lost ground due to issues such as poor handling of Chennai floods, the tragic suicide of agriculture department engineer S. Muthukumarasamy, the sedition charges against singer Kovan, Jayalalithaa's arrest in the Disproportionate Assets case and the hounding of author Perumal Murugan.
In addition to this failure, the DMK failed to keep its allies together. While Karunanidhi was expecting the DMDK, led by actor-politician Vijayakanth, to come into the DMK fold, the latter went on to launch the People's Welfare Front with the Left parties and Vaiko's MDMK, while the PMK went alone. So, the DMK could not consolidate the anti-incumbency votes and found itself in the opposition benches with 98 legislators.
An analysis of the data shows that the DMK scored 31.6 per cent votes, while the AIADMK polled 40 per cent votes. The DMK contested in close to 180 constituencies, while the AIADMK contested all the 234 constituencies in its two-leaves symbol. The DMK combine's vote percentage in 2016 adds up to 38 per cent. The split was evident, as the VCK-MDMK-CPI-CPI(M)-DMDK together polled close to 9 per cent votes, thus spoiling the DMK's fortunes. This time, the DMK seems to have realised how the alliance arithmetic could prove it to be formidable.