With the death toll in the Punjab spurious liquor tragedy hitting 86 on Saturday, the Punjab police have launched a statewide crackdown on highway dhabas and eateries. The special team of cops conducted 100 raids in Amritsar, Gurdaspur, Tarantaran, Rajpura and the Shambhu border, nabbing 17 people today and taking the total number arrested to 25.
Seven excise and taxation officials and six police officers have been suspended and an inquiry has been marked to identify all public servants who aided in running the nexus.
According to DGP Gupta, they have so far managed to nab a woman kingpin, a mafia mastermind, a transport owner, a wanted criminal and the owners and managers of various dhabas from where the illicit liquor was being supplied. 
The cops have also seized large quantities of Lahan (country brewed liquor) from various villages and dhabas, which police suspect to be denatured spirit, and have sent samples for chemical analysis. Many dhabas, including the renowned Zilmil Dhaba, Green Dhaba, Chhinda Dhaba have been sealed. 
"This is a racket spread across the state and being run by a large nexus which involves brewers, suppliers and even popular dhaba owners. We have arrested many of the key accused including the kingpins Darshan Rani and Beeri. All district units are coordinating and we are reporting a raid or arrest every passing minute. We will not spare the culprits", DGP Gupta told THE WEEK.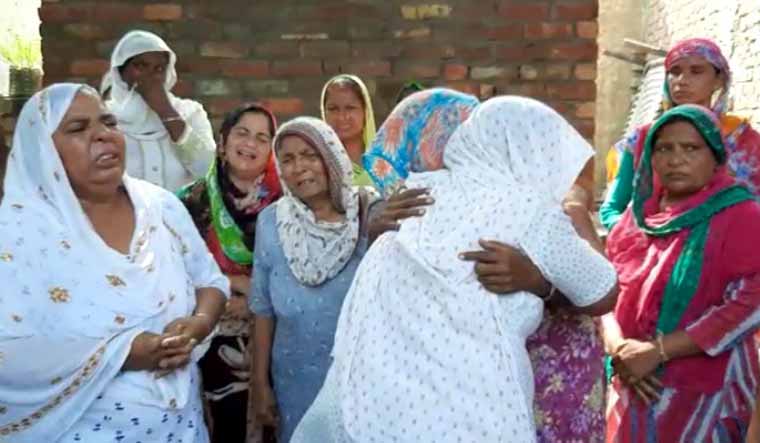 The seizure included 750 litres of Lahan from village Baghaura, 200 litres from Zilmil dhaba and 150 litres from two individuals. The preliminary investigation has revealed that the trucks carrying spirit would stop at 6-7 identified dhabas where the dhaba owners collected the hooch from the drivers and sold it to other suppliers.
The issue snowballed into a major controversy as SAD (Shiromani Akali Dal) President and opposition leader Sukhbir Singh Badal have accused the state government of running a murderous regime providing patronage to its leaders allegedly running illicit liquor trade.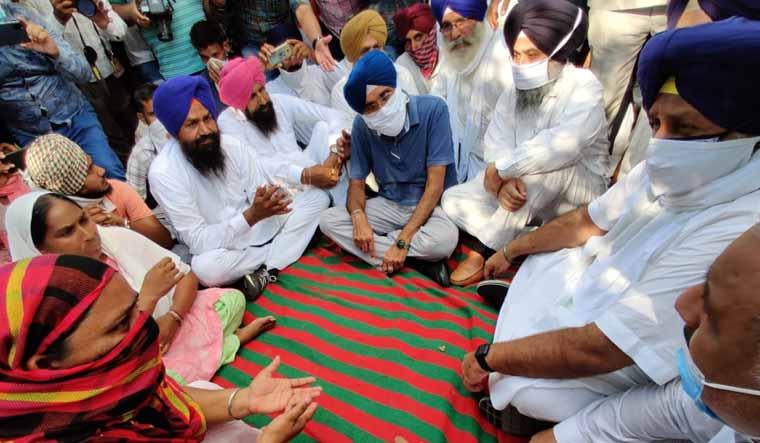 "The tragedy is a direct consequence of the free hand given to Congress MLA's and leaders to run illicit liquor trade. It is an evident murder. And in addition, he should arrest his ministers and MLAs, Capt Amarinder Singh should step down owning the moral responsibility for this mass murder," said Sukhbir Badal. 
CM Amarinder Singh said the issue should not be politicised, saying he had faced similar cases during SAD-BJP rule in 2012 and 2016. He also announced an ex-gratia of Rs 2 lakh for affected families.