In a letter to "ticket aspirants" for the legislative assembly elections due in the state later this year, the Madhya Pradesh Congress Committee has made it mandatory for candidates to have a significant social media presence.
In the letter, dated September 2, accessed by news agency ANI, the MPCC has asked its members to ensure that they must have 15,000 likes on the Facebook page and 5000 followers on Twitter, and it is mandatory to be a part of several Whatsapp groups of booth-level workers in connection with the upcoming assembly elections in the state.

The leaders were asked to submit details of their social media handles to the party by September 15, if they want their names to be considered for nomination for tickets for the assembly elections.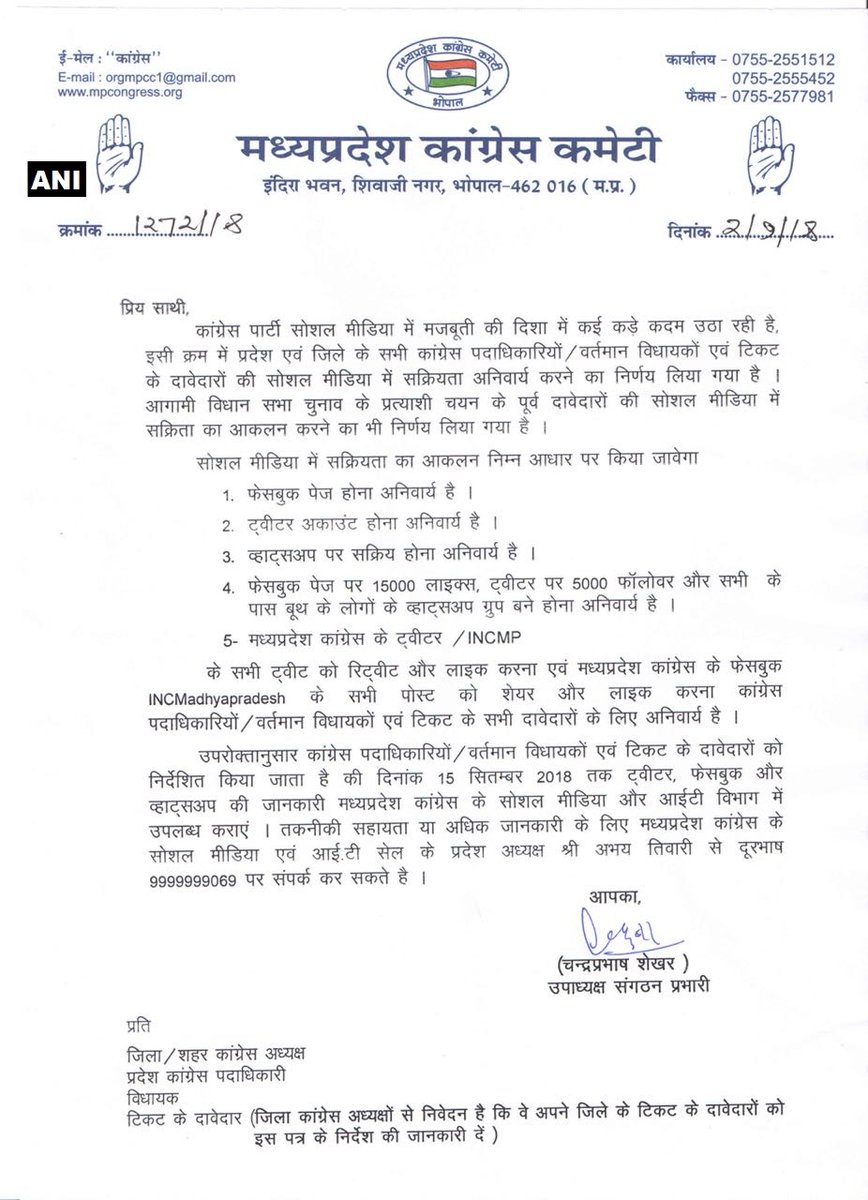 The party members were also asked to re-tweet and like all posts of Madhya Pradesh Congress and share the posts from the official Indian National Congress (INC) on their own pages as much as possible.

The assembly election is set to witness a high-octane campaign between the Bharatiya Janata Party (BJP) and the Congress on social media.

According to reports, the BJP IT cell in the state has said that about 65,000 "cyber warriors" have been tasked with running the party's online campaign effectively.

The Congress, on the other hand, has set up a team of around 4,000 'Rajiv Ke Sipahi' in the state to battle it out against the BJP on social media.