CPI (ML) Red Star has decided to induct fresh cadres into Bhangar's liberated zone in West Bengal. The party has also decided to send seven Bengal leaders as replacement for Alik Chakraborty, who was caught last week by West Bengal police from Bhubaneswar.
The three-day central committee meeting, held in Delhi, focused on the situation in Bhangar where the Naxalite party is instigating farmers to oppose the proposed power grid station.
K.N. Ramachandran, the party's general secretary, said that Alik Chakraborty is a politburo member of the CPI(ML).
"And the central committee decided to put pressure on West Bengal government to release our politburo member who was leading thousands of protesters in Bhangar," Ramachandran said.
Alik Chakraborty, a patient of serious intestine disease as described by Ramachandran, is presently admitted in a high profile private hospital in Kolkata. He was caught by West Bengal police from a private hospital, which is known to be the most expensive hospital in Bhubaneswar.
Ramachandran said that the party itself had decided to send him to Bhubaneswar as Alik Chakraborty could not get treatment in Kolkata as he is in the list of the most wanted in West Bengal.
"So we decided to send him to the neighbouring state where our comrades in Odisha helped us to get appointment with senior doctors for him," he added.
Ramachandran admitted that there were lapses on the part of his party cadres but refuted charges of any sabotage.
"Of course, there were lapses from our party cadres. They could not protect Alik from the government tracking his movement. We should have been careful. But I would not believe that it was a sabotage from anyone within our party," said Ramachandran.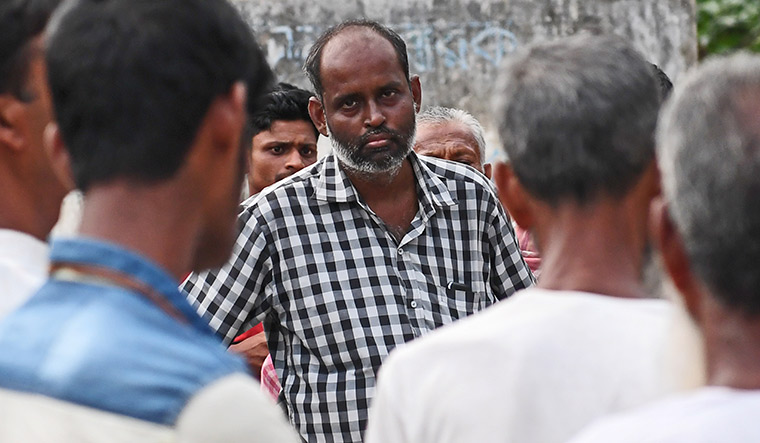 While the CPI(ML) has stressed that not outsiders but their "comrades" from Bengal would fill the vacuum created by the arrest of Alik Chakraborty, it remains to be seen who these leaders are as most of the senior leaders associated with the movement are either in jail or out on bail on the condition that they would not try to get inside the liberated zone. The party has decided not to reveal the name of the leaders who would fill in for Alik Chakraborty in Bhangar.
The district hospital in South 24 Parganas, where Alik Chakraborty was admitted after his arrest, decided to withdraw from treating him saying, "his disease is complex and needed expert opinion and special treatment".
Ramachandran termed Alik Chakraborty's condition as "extremely serious".
"If something happens to him, West Bengal government would be held responsible," he added.
The Mamata Banerjee government is thus cautious so that Alik Chakraborty does not get bail in lieu of health reasons. Ramachandran, however, said that his party would move the Calcutta High Court to seek bail for Alik Chakraborty on "67 false cases".
"He is being given high class treatment at the private hospital in Kolkata. We would interrogate him once his condition improves," said Superintendent of the South 24 Parganas Police, Arijit Sinha.
The villagers have decided to launch protests once Ramzan month is over.
"We are ready with sticks and homemade arms. We understand that the government would try to recover the area from us. But once Ramzan is over, our movement will spread all over. It will be the movement which would bring down this government," said Mosharaf Hossain, joint secretary of the save farmland, save environment committee.
Ramachandran agrees. "One of the resolutions we have taken in our central committee meeting was that we would spread the movement in Bhangar to rest of Bengal. It would be difficult for the state government to resist us."