The success of Sacred Games, the first Netflix original in India, has changed the narrative of the streaming platform in a huge way. The international streaming giant may have started slow in the country, but growth has been rapid. "We are growing very fast in India, not just because of Sacred Games. We have doubled the library since we have launched and we have continued [doing that]. And our films have been very successful. It's been growing and being more connected to the audience," says Ted Sarandos, chief content officer of Netflix International, talking to THE WEEK, on the sidelines of the Jio MAMI Mumbai Film Festival. He was at the festival for a Masterclass with festival director Anupama Chopra and to present Alfonso Cuaron's Roma.
Sacred Games changed a lot for the streaming platform. "I think it is important for people who did not really know Netflix before; Sacred Games really helped people say, 'I want to see that' versus, 'how do I see that'. And then figure out Netflix and how it works. It became a big catalyst for people to want to join Netflix, instead of saying, 'I don't know if I need that'."
He is only happy to see the growth in the almost three years of the platform's presence in India. "We are thrilled. This is one of the most vibrant places in the world. And it is very exciting if you can get something in to the market and kind of crack into the dialogue in the country the way Sacred Games did. We look forward to doing that more frequently. And it is growing as fast as we could imagine."
On the festival front, besides Roma, Netflix has three other films screening at the festival—Leena Yadav's Rajma Chawal, Ivan Ayr's Soni and the Coen brothers' The Ballad of Buster Scruggs. Last year, at the Cannes Film Festival, there was hesitation among the Board members to let Netflix films screen without a theatrical release, which would halt the release of the titles on the platform for three years in the region. This year, Netflix pulled out of Cannes, but went to make all the right noises at Venice International Film Festival and Toronto International Film Festival. How important are film festivals then? Does it really help in better business of the films once it is on the platform? Sarandos says that to be at the festivals is more about the art of the film than the commerce of the film. "And it is much more about the local appreciation of the film. It is hard to quantify really. But it is very important to the filmmakers to be at some of the festivals."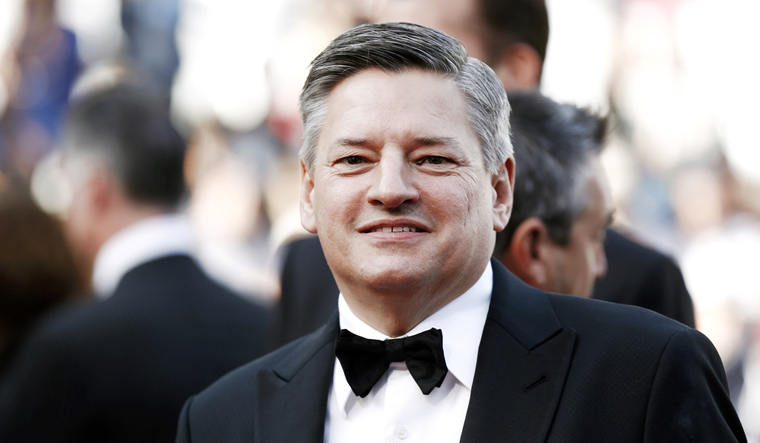 Netflix, in the coming few months, has a great line-up planned for India starting with Selection Day, an adaptation of Aravind Adiga's book of the same name, followed by Bard of Blood based on a book by Bilal Siddiqui, Leila based on a book by Prayaag Akbar, a series on Salman Rushdie's Midnight's Children, and few other shows like the mystery thriller Crocodile, and a supernatural series Again, among others. One wonders if it is just a coincidence that most of the shows are adaptations of books.
"It is not unusual," Sarandos remarks, as he talks about Orange is the New Black and House Of Cards. The two shows, Netflix's initial big original series, witnessed a breakthrough as they became popular across the globe on the back of the storytelling. "Both are based on popular books. Then, in India there is an unbelievable amount of great literature that has not been adapted. And if you think about it, you got something sitting in front of you that has a natural beginning, middle and end. You have characters and stories that have already resonated with the public. In some cases, these have very long staying power and have been published in multiple languages in the world. It is a very rich resource. We also want to make very original stories. Okja was a fully original story. Bright with Will Smith was a fully original story. Ghoul was fully original story too," he adds.
He also talks about acquiring the rights of Little Things, an original show by Dice Media, that is in a shorter format. Simran Sethi, director, International Originals, Netflix, adds that what they are trying to do on the platform in general, is bring out amazing storytelling. "We talk a lot about good stories travelling and really authentic Indian stories with the specifics that we have to make richer characters, richer world, richer tapestry that resonates with the people. The way audiences connect globally is about emotions and relationships. That is not about any great story. We are adding a dimension that starts conversation. We are not adding on an English speaker just to make it global. The shows are about the voices and about the creator's vision."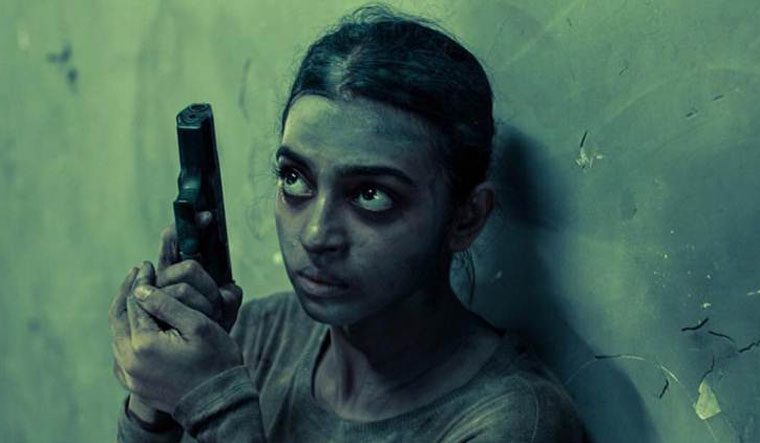 Creator's vision is in fact very important for the platform. That is why they decided to turn Ghoul into a series from a film. "It landed itself nicely [as a series]. While collaborating with the filmmaker, if there is a little bit of more story to tell, our platform gives the filmmakers that freedom, says Sethi. "Godless, that was on Netflix this year, came in [initially] as a three-hour film. We turned it into a seven-hour mini-series," adds Sarandos, as he says, "We are trying to find a natural running time for the stories. Whatever organically tells the stories best. We are not putting in any limitations that traditionally would have been."
Actor-director Mahesh Manjrekar, who is in a prominent role in Netflix's Selection Day, recently mentioned to me that he has not ever auditioned for roles earlier, but he did for this one. We have often heard about how Netflix is very particular about the smallest of things. Sarandos says: "When we are making a series, we make it a very large, scripted series. It is a very big investment. You put it a little more upfront so that you have a better product at the other end. It is a part of the development process," he says.
To make the shows more efficient, Sarandos says, they are trying to become as localized as possible. "We have an office with 40 people here [in India]. We opened last September. Before that, we had no people here. It moves that fast. We are just opening in Seoul. We just opened in Spain. We are really having people on the ground who can be really embedded and entrenched in the creative community to help understand where the next great project is coming from," says Sarandos, adding that being on the ground helps that tremendously.
Founded in 1997, Netflix, which began in the US, is already present in 190 countries with a stronghold in quite a few of them. But is there anymore expansion plans? "We are everywhere!" Sarandos laughs and continues, "Except China, North Korea and Syria." So, is there any plan to expand to these regions as well? "I guess we are fine (laughs)."