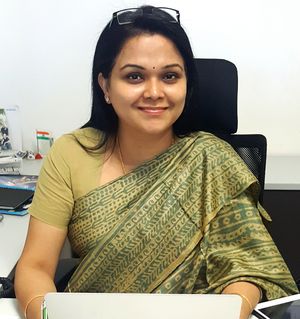 Career breaks can be tricky to nail. There are two main reasons why professionals take a break in their career. One, a forced job break due to sudden, inevitable situations on the personal front. Two, a planned break either to pursue higher education or parenthood. Whatever the reason, career breaks offer little time for planning the re-entry into professional life. This tends to leave people wanting to come back into corporate life with a sense of low self-esteem and disorientation.
While it is natural to feel overwhelmed by the sea change that has taken place in your industry and in the job market while you were away, you also need to acknowledge that your decision to stay unemployed was legitimate—that your career break was necessary for you to fulfil your personal or familial obligations. It is important that you internalise this truth so that you can sell it with conviction to a prospective employer. After all, opportunities are always about convincing, aren't they?
Fortify your resume
Your resume is your sales pitch to potential employers. You need to present a very positive CV stating your past employment and skills acquired during your career break; especially, if you have embarked on a higher course of education or undertaken random freelance projects. If you have taken multiple career breaks, try building a functional CV focusing on experience and skills instead of giving specific dates for each job held. It is also important to write a very powerful cover letter stating the reasons for taking a career break and the way forward as you envisage in your chosen profession.
Stay updated with industry happenings
If you have been following the latest trends in your line of work, you are a winner in your career comeback race. It is important to catch up on all the action that you missed in your industry during your break. This is key to letting recruiters know that you are not lagging behind younger jobseekers or peers in terms of domain knowledge. Staying updated also serves as testimony to your passion for work.
Highlight everything you did during your on-work and off-work phase Worried that tending to family took most of your break time? Well, being a parent or a caretaker requires effective communication, proper management, and a whole array of other valuable skills. Use them to elevate yourself in the eyes of your potential employer. Avoid the tendency to downplay your experiences before or during your career break. Talk about your achievements while you were working, but not as a thing of the past. If you were into learning, freelancing, or volunteering during your break, make sure that you put it out there for all to know.
Take help from all corners
Put in a word with friends and family that you are looking to get back to work. You never know who can pull the strings for you when the need arises. You could also reconnect with your ex-colleagues and get them to vouch for you with a recommendation. Also, try seeking the help of consultants who specialise in helping people return to work after a career break. Being professionally active on social media could also help ease the transition for you.
Have a clear vision of where you want to go
Why do you need to re-join the workforce? How have things changed in your life during the break? Will you be required to juggle work and family upon returning to work? Do you have any plans in mind to manage these new changes? Will a full-time employment really help you or can you settle for part-time employment as well? Think about these aspects and have a clear vision before you set out in your job hunt. Weigh your current interests and decide if it's best to return to your old domain or explore new shores. Now could be the best time to change lines for extended benefits in the long run.
Keep your options open
Try not to cling onto a specific salary figure or employer brand. While you should certainly not consider yourself as cheap labour, you also need to be aware that your salary package may not be as lucrative as your peers. Similarly, don't restrict yourself to finding a job only within the big league. For all you know, a start-up short of manpower might be more than happy to hire you. Besides, small companies are a great place to hone your skills and make up for the gap in professional experience. Remember that your focus now ought to be on finding employment that would enhance your employability manifold. It's absolutely okay to make a few compromises.
At this point, you may wonder what the market has on offer for professionals returning to work after a career break. The job market today is more progressive and forthcoming than it was a few decades ago. If they come with the necessary skills and attitude and evince keen interest in adding more value to their work, companies are willing to recruit people who are back after a career break. The rise in attrition levels and employees taking career breaks has forced several companies to rework their systems and consider professionals returning from career breaks for suitable opportunities. Several renowned companies have implemented targeted programs that aim at utilising the skill sets and experience of returning professionals and help them get back in the game. Try making a list of such companies and look up their websites for suitable positions to apply for.
If you are an ambitious person bitten by the entrepreneurial bug, you can consider running your own consultancy business. A Facebook page, a LinkedIn profile, and a WhatsApp number are all you need to inform people of the kind of services you can offer and seek business opportunities. There are several online forums for entrepreneurs that can connect you to individuals and companies seeking services. You can pitch for projects on the basis of your domain skills and industry knowledge.
Professionals who come back to corporate life after a break may even opt for a mid-career move across industries. In fact, this might be a good time to explore opportunities in other sectors that may interest you. There are some people who deliberately make a mid-career move to try their hand at different domains, and, the post career break period might be the best time to experiment with new companies in new industry sectors.
The sky is the limit for an ambitious professional. Introspect your position and explore the options available to you with an open mind. Neither age nor career breaks are ever a barrier to success. A positive outlook and the ability and willingness to quickly adapt yourself to the changea are the only factors that will make or break the success line.