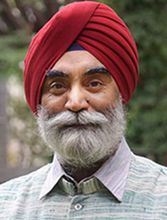 The bad assets situation did not suddenly fall from the sky. It has been evolving over a period of time. Besides, India is not the only country where bad assets have emerged. This has happened across the world, especially in emerging countries because of a slowdown in their economies. And, this is not the first time we are facing this problem. We had a very similar problem in 1993-94. At that time, our total stressed assets, including non-performing assets, restructured assets and write-offs, were nearly 23 per cent. We successfully came out of that situation because once we know where the problem is, we can address the situation. Remember that even then, most of the banks involved were from the public sector. So we are in a situation where we have the experience and knowledge of where the money has gone. Therefore, India should be able to correct the bad assets episode without any worry.
This situation has been emerging because there were things beyond our control. First, there was a slowdown in the global economy as well as Indian economy. When projections were made and project evaluation was done, they are made on certain assumptions. Because India was a roaring economy and it was growing at 9 per cent and above, all projections and assumptions were made on that growth rate. Once that growth rate suffered, then the assumptions started suffering and consequently, this sort of a bad asset problem emerged.
The external sector situation has also gone bad, especially because of oversupply of steel from China, and textiles from China and Bangladesh. In such circumstances, our domestic industry is bound to suffer, and banks with an exposure to these sectors are going to reflect those difficulties. So I would not blame everything on lack of due diligence, lazy bankers, risky industrialists or the regulator. It is a combination of a number of factors. What we can do is become aware that a problem like this has emerged and be smarter in future, capture these factors, be more careful with risk assessment and avoid taking exposure to large extent in same sector.
Public sector banks were the ones that saved India's economy from sagging after the 2008 crisis. The manner in which they lent and the quantities of those loans cannot be expected from private sector or foreign banks. Therefore, bashing public sector banks is inappropriate and unwarranted. They were practising due diligence. They were lending in the interest of the country and they should be recognised for that. When you start bashing public sector banks, which account for nearly 70 per cent of banking activity in the country, the faith of the common man in banking institutions evaporates. When that happens, people will start putting money into Sahara-like Ponzi schemes, gold and alternative shadow banking channels. Overreacting by the government, the media or the regulator should simply not be done.
This overreaction has started resulting in other complications. One man has gone off to London and is in no mood to come back. This is as good as scolding a child so much that he runs away from home. What he has done has a demonstration effect and many others will do the same thing. It might take years to get the man back, and many more to get back the money. Overreaction at this juncture is only going to be counterproductive.
When banks are started by rich businessmen or industrialists, some influencing is bound to happen and there is nothing wrong with that. Even in the private sector, when investment decisions are taken, if an influential person recommends, it is obviously going to be a favourable decision. Political interference, if it is in the form of loan melas or requesting write-offs before elections, is bad. But, if it is in the normal course, if a public sector unit has to be financed and political powers in government are willing to give guarantee, I don't think there is any problem there. Rather than calling it political interference, I would say that exogenous factors do play a role and extending friendly advice or a request is a feature both in public sector and private sector banks. That is part of business networking. Is it good or bad? One has to be granular in one's approach and examine what exactly is being sought.
In case a project is awfully bad, the project managers and evaluators can point out that there will be cash flow problems and correct the project to ensure commercial viability. Most importantly, where are the chartered accountants, the auditors, the rating agencies and the lawyers who facilitate decision-making for the banks? Even if there is political interference and if the project is not robust, these entities should file reports stating that the project is not viable. To ensure that this does not happen again and again, we have to now extend our ambit of investigation to other agencies, too, and establish relevant norms for them. Maybe, we need to devise training programmes to give these supporting agents and agencies a better sense of their ethical responsibility so that their greed and short-term motives do not override the long-term interests of the country.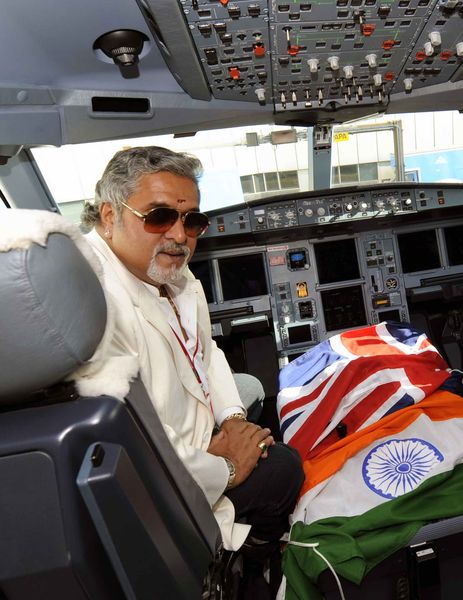 NOT ALL 27 public sector banks are in the red. Some are doing well. Among themselves, they need to take lessons from each other. The government is doing a good job in terms of its commitment to setting up recovery tribunals and strengthening the SARFAESI Act. But these instruments are of limited use because it is not a bank's job to run hospitals or factories once the stressed asset is in their possession. What needs to be done is to create a demonstrative effect so that public money is not wasted or taken lightly. So, if 20 public sector banks are in the red, each of them needs to identify, say, ten major defaulters and pursue them in a focused manner. The other alternative is to identify 100 cities where bad assets have cropped up and go after two major defaulters in each of them. This will have the effect of demonstrating that the government is serious.
Nobody should ever again try to mess around with the banking system. People still remember the loan melas and write-offs on tractors. They think money from public sector banks is not a loan, but a grant. Many in the business community get money from the bank during bad times and wait for the next flood or drought or crisis to seek write-off. This psychology can be got rid of only through demonstration effect, which has to be judicious and fair, and has to be perceived by public as such.
Public sector banks are in a crisis most of the time because a social agenda has been saddled upon them. If that is the case, the government should adequately compensate them. If it costs Rs 1,000 to open a Jan Dhan account, for every such account the government should compensate the bank Rs 1,000. Costs incurred on every social activity thrust upon public sector banks should be reimbursed by the government. This would restore their respectability. Unlike the foreign banks, they are not just concentrated in cities. If you want them to pursue a social agenda, institute benchmarks for them different from private and foreign banks. We need to remember that all public sector banks were once efficient private banks.
We need to ask ourselves why all public sector banks are expected to have a pan-India presence. Now that we have core banking, why should J&K Bank or Punjab and Sind Bank have branches in Bengaluru? Public sector banks need to figure out where they need brick-and-mortar branches and where they can associate with other banks or go for core banking.
Singh is RBI Chair professor of economics, Indian Institute of Management, Bangalore. As told to Shritama Bose.