Statutory warning: Kids of the 90s, this article may induce flashbacks, nostalgic sighs and, in extreme cases, a severe bout of the sniffles.

If you were a 90s' child, you would remember the time when Chacha Chaudhary's brain (faster than a computer) was a legit unit of speed in jokes and repartees. An era where Amar Chitra Katha trumped NCERT history books as a valid source, often quoted in historical/religious debates and Supandi and Tantri the Mantri were the original ROFL-inducing riot. But then, George Eliot's proverbial golden gates (of childhood) slammed shut in our faces and marked the end of what could, arguably, be termed the golden era of comic books in India.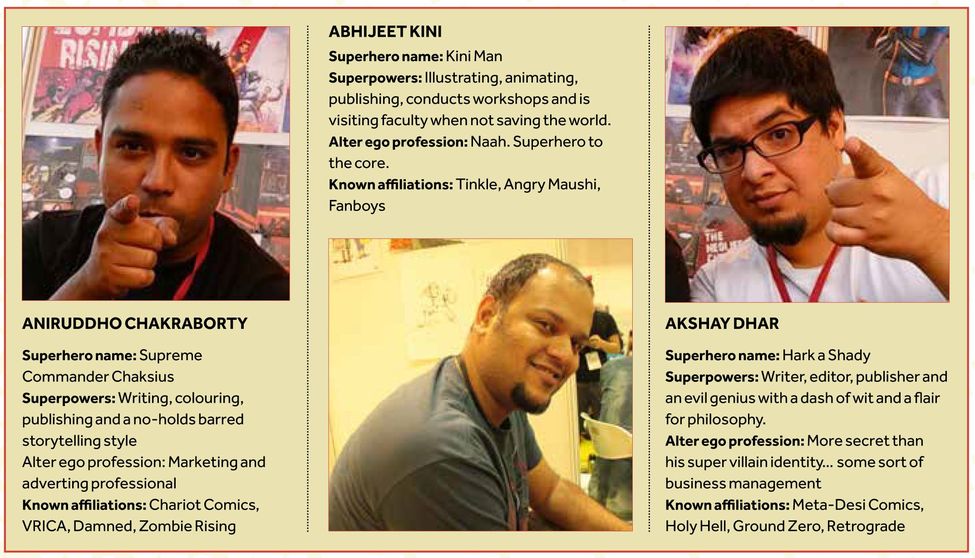 The rich heritage of Amar Chitra Kathas, Tinkle and Nagraj, Super Commando Dhruv, waned at the turn of the millennium, almost undone by a barrage of Marvel and DC movies lapped up by the mobile twiddling millennials around the world. Hope, however, lived on as desi comic aficionados evolved into a new breed of comic book writers who are set for a…let's call it a reboot of the desi comic scene.

Aniruddho Chakraborty, a sarcasm/wit-spitting marketing whiz by day, who moonlights as the founder of Chariot Comics, summed up the indie comic book scene: "In terms of content and companies floating around, Chariot Comics, Holy Cow Entertainment, Meta-Desi Comics and Abhijeet Kini round up some of the popular independent comic book publishers. In the mainstream section, Amar Chitra Katha, Raj Comics and Diamond Comics still have regular uptake. In the webcomics space, we have stripteasethemag, uglysweatercomic, Garbage Bin and Sikh Park. Then there are graphic novels published by HarperCollins and Penguin. These pretty much sum up the desi comic scene."

The battle is real, against almost Superman-tied-up-to-kryptonite-at-the-bottom-of-the-ocean-in-a-lead-case like odds, but these writers have more than just survived. They are breaking even in a couple of years and now profits are on the horizon. While Aniruddho termed 'it fiscally stupid' to attempt being a comic book writer, full-time in India, he does break it down, "The most important part has always been the artwork that, with artist costs (pencils, ink and colours), takes up nearly 70 to 80 per cent of per page production cost. As far as the economics go, every publishing house must factor in a gestation period of two to three years before they break even operationally."

This is why an audience is vital, like Batman to the Justice League. Abhijeet Kini, founder of Abhijeet Kini Studios and creator of Angry Maushi and Fanboys, is optimistic about the tastes of the Indian audience. "It takes some time to get the Indian audience to warm up to Indian comics, since most of them still think that there's nothing beyond the Marvels and the DCs, he says. But, us indie comics creators and publishers get a lot of people actually following up with regards to the next issue in our comic series and that I think is a positive sign.'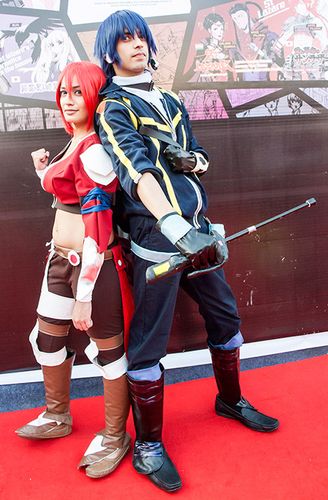 Talking about positive signs, Akshay Dhar, founder of Meta Desi Comics, counts the increasing interest in comics by corporate brands as a blessing. "While larger brands, in my experience, have little interest," he says. "What is heartening is the fact that smaller companies, largely startups, have expressed a more reasonable kind of interest as they, too, have started to grow in recent years."

The kind of interest that has led to the crazy amount of footfalls at our desi Comic-Cons, is a testament to the potential that India holds. Abhijeet, who has been to countless international Comic-Cons, rate Indian Comic-Cons high. "In terms of production values, not to mention the international guests, we are right up there," he says. "We, in our own comic market in India, have done well to get the Comic-Con culture going." Akshay, who was a guest speaker at the New York Comic-Con, loves the Delhi Comic-Con and counts it as the best of the lot because, "year after year, since the very first day, it has the crowd that comes in large numbers that actually put their money where their mouth is and buy Indian comics, instead of merchandise or foreign comics."

So, how does the Indian Comic-Con compete with let's say the geek Mecca—San Diego Comic-Con? Well, for starters, a more active role by Bollywood comes to mind, what follows on the same train of thought is the Flying Jatt, so maybe not Bollywood. Weighing in on the subject, Aniruddho believes, "There are so many indigenous superheroes, comics, and concepts to choose from, but because of a lack of vision, subject knowledge, scale and budgets they just go ahead and try and pass off a Flying Jatt, Ra-One or a Krrish as a superhero movie… Like seriously!' Akshay also echoes the sentiment, "It takes time and money, depending on the type of comic genre (like superheroes), it can mean a LOT of money. It doesn't help that Bollywood tries to make comic adaptations, happy to tell extremely poorly written stories with awkward artwork."