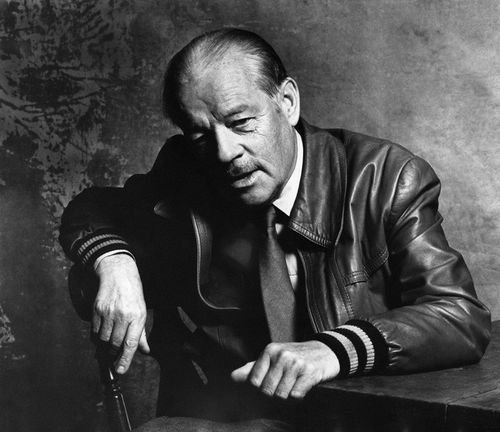 No other popular author has got such publicity. Writers do benefit if celebrities express interest in their works, but Alistair MacLean may be the only one whose books are being read by characters in films—even beyond Hollywood. Remember what Sharmila Tagore is half-way through on her train journey before being serenaded by Rajesh Khanna in Aradhana?
Then in Israeli film Operation Thunderbolt (1977), Col. Yonatan Netanyahu (the elder brother of the present Israeli prime minister) is reading his Circus as Israeli commandos travel to Idi Amin's Uganda to free passengers of a hijacked Israeli plane. Somehow, films have a certain bent for this MacLean novel about a German trapeze artist tasked to infiltrate a communist stronghold—a character in British horror film The Comeback (1978) is also shown reading it.
For good reason too, as MacLean, whose 95th birth anniversary is on Thursday, was—and is—among the most well-known and enduring authors of the adventure/thriller genre ever, with a special focus on war, the sea and harsh, unforgiving climates (polar terrain and high, deep seas are particular favourites).
In his almost three-decade-long writing career, Alistair Stuart MacLean (1922-1987) wrote a little over two dozen novels, but several became famous as well as highly visible due to their film adaptations—The Guns of Navarone and Where Eagles Dare are the best examples.
It was also unique for a British author, for whom English was not the first language.
The third son of Church of Scotland minister, MacLean, who was born in Glasgow but spent most of young days in a town near Inverness, spoke Scottish Gaelic as his mother tongue and and learned English as a second language.
Joining the Royal Navy in 1941 during World War II, he served in the ranks but saw quite a bit of action in the Atlantic theatre, on escort duty with Arctic convoys, in the operation against German battleship Tirpitz, on various duties in the Mediterranean and finally in the Far East against the Japanese. All these experiences would be reflected in some of his best adventures.
Demobilised in 1946, MacLean studied English at the University of Glasgow and then worked as a school teacher. During his university days, he began writing short stories to earn some extra money. A maritime-themed story won a competition in 1954, and so impressed the publisher Collins that it asked him for a novel.
His debut HMS Ulysses (1955), based on his own war experiences, as well as credited insight from his brother Ian, a more senior sailor, Master Mariner. The novel was a great success and MacLean was soon able to devote himself entirely to writing.
In rapid succession followed a chain of bestsellers including The Guns of Navarone (1957), South by Java Head (1957), Night Without End (1959), Ice Station Zebra (1963), Where Eagles Dare (1967), The Way to Dusty Death (1973), Breakheart Pass (1974), and more.
And it was quality stuff he wrote—in a bid to prove the worth of the content, he published two novels under the pseudonym "Ian Stuart" and they were equally successful. However, some critics contend that his best work came up to 1970, those till around the middle of the 1970s were of middling quality and the last half-dozen or so are more mechanical and depend on ambitiously convoluted plots.
Among his oeuvre was When Eight Bells Toll (1966)—which is the one Sharmila Tagore is seen reading in Aradhana—but this was not his only tryst with Bollywood. His drugs thriller Puppet on a Chain (1969), which became a British film three years later, also inspired the superhit Bollywood starrer Dharmendra-Hema Malini Charas (1976).
In all, over half of his 28 novels were adapted for the big screen and if most of the them remain quite true to the printed page, it is because MacLean wrote the screenplay—Where Eagles Dare, most notably.
And MacLean, who is still in print, owes a bit of his popularity and acceptability among young impressionable minds for most notably eschewing the love element. Asked about this in an interview, he replied briskly: "Sex? No time for it. Gets in the way of the action."
—IANS