According to Macbeth, "If it were done when 'tis done, then 'twere well, it were done quickly." Well, football clubs disagree. Judging by their actions, they treat the transfer window rather like schoolboys treat homework—everything is better done last minute.
Consequently, writing about the transfer window with a week left till it closes is an enterprise fraught with the potential for considerable embarrassment. Doing this in previous years would have meant writing before Van Persie or Berbatov went to Manchester United, before Robinho rocked up at Manchester City (looking somewhat bewildered), before Wenger signed Özil, before Rooney signed for Ferguson.
There isn't, therefore, any point in evaluating how the transfer window has gone yet. A lot can change in a week, particularly if you're Tottenham Hotspur, whose chairman Daniel Levy appears to believe that the transfer window only opens in the last week. So instead of rating how the big clubs have done, let's pick out some of the highlights.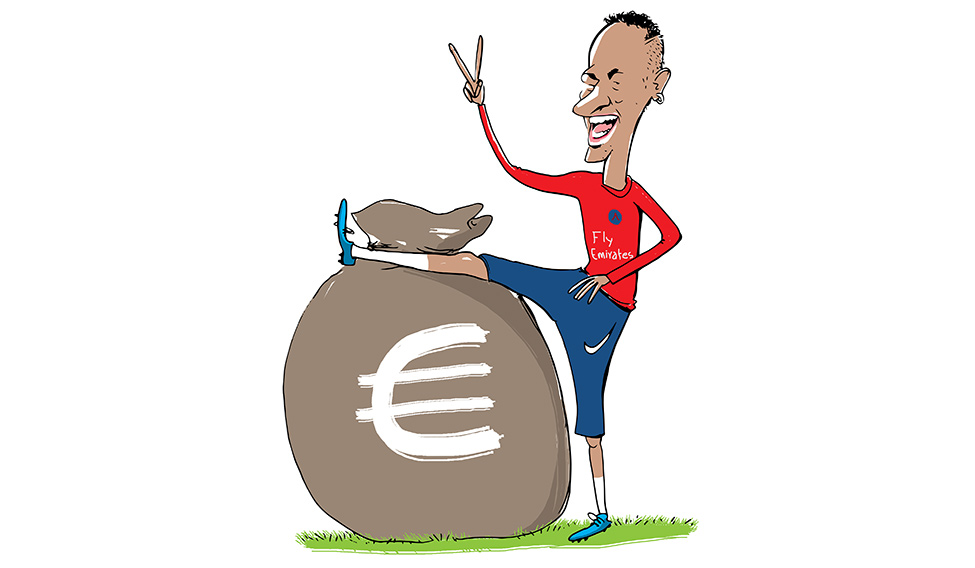 BIGGEST TRANSFER
Only one candidate, of course. Neymar to PSG for 222 million euros. Transfer values are so inflated that none of this seems real, but it bears repeating. 222 million euros! To put this in a little bit of perspective: one year of education for a child in a government school is estimated to cost around Rs 15,000. So you could send over a million children to government school for a year for around the price of one Neymar.
No comment.
STRANGEST TRANSFER
Selling a player, tip 1: Don't sell a player your manager wants to keep.
Selling a player, tip 2: Don't strengthen one of your rivals by selling them a player they really need.
So what do Chelsea go and do? Sell Nemanja Matic to Manchester United, of course. It's early days, but Matic already looks like a crucial piece of the jigsaw for José Mourinho and his boys.
RELATIONSHIP TROUBLE
Newcastle United were promoted back to the Premier League last season, and the chairman and manager met to discuss plans for this season. It was almost romantic.
May 2017, Mike Ashley, chairman of Newcastle: "I've confirmed to Rafa and Lee [Lee Charnley, managing director of Newcastle] that they can have every last penny that the club generates through promotion, player sales and other means in order to build for next season."
May 2017, Rafa Benitez, manager of Newcastle: "I'm pleased with how the meeting went and the positive approach we are all taking together to build on what we have started this season."
Newcastle fans dared to hope, just a little bit. Maybe Mummy and Daddy had really kissed and made up and everything was going to be good now?
August 2017, Rafa Benitez: "He knows what he told me and what I was thinking."
Oh dear.
MOST HEARTWARMING TRANSFER
Wayne Rooney to Everton. Turning down big money in China, or a relaxed lifestyle in the US, to go back to his boyhood club. Much more pressure, most likely a cut in wages, and why? Because they're his club, the one he grew up supporting. Because he wants his son to see him score a goal in an Everton shirt. And, as a bonus, we find out that Rooney wore Everton pyjamas to bed even while he played at Manchester United. Bless.
MOST SUCCESSFUL TRANSFER WINDOW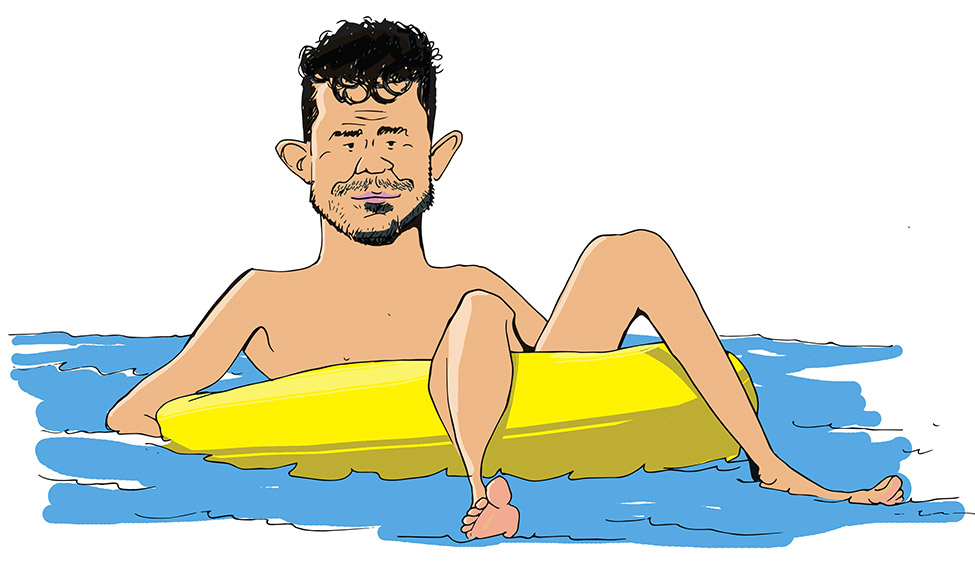 Manchester United have bought well. City have solved their full-back problem while adding serious attacking quality. Everton have been very successful. Tottenham Hotspur too, because they've hung on to their best players despite paying them much less than they would get elsewhere. And, of course, there's PSG, with Neymar, Dani Alves and, most likely, Kylian Mbappé.
But successful as they've been, none of their transfer windows can hold a candle to the winner of this section, who is none other than Mr Diego Costa. (He refused to turn up for pre-season training at Chelsea after a fallout with the manager.) A summer in Brazil, playing football with your friends, chilling on the beach, watching sport at home? And all this while other footballers are training their guts out in pre-season?
Yes please!
MY WORD IS MY BOND
In January 2017, Philippe Coutinho signed a new contract with Liverpool. On such a happy occasion, he felt compelled to say a few words. "I signed this new contract to stay here for a few more years because it's a great honour for me," he said. "It gives me great happiness because I was welcomed here with open arms by everyone at the club and supporters right from my first day. I am very thankful to this football club for everything." He'd warmed up nicely by now, so he improved the occasion by offering us some philosophical thoughts: "You define the success of a player by his loyalty or his titles. Or both. In order to be part of this group, I have so much to do."
Really warms the cockles of your heart, doesn't it? In a world obsessed with money, here's a young man with strong values, someone who understands what matters and what doesn't.
August 2017: Coutinho emails Liverpool with a transfer request because he wants to leave for Barcelona.
BEST QUOTE 1
Step forward, Gerard Pique. On July 23, the Barcelona defender (and husband of pop star Shakira) posted a picture of Neymar and him together, with the caption, "Se queda [He stays]." This was before Neymar went to PSG, and when the speculation was at its height. When the Barcelona board and fans thought they were going to keep him.
BEST QUOTE 2
That man Pique again, this time after Neymar left. "When I wrote the 'he's staying' tweet, I knew 100% that he was leaving."
This may be a silly question, but, umm, Gerard, just quickly… why? A practical joke on millions of Barcelona fans? Boredom? Someone put a gun to your head and made you tweet "He stays"?