After difficulty, there is Yusra (comfort/ prosperity). Always!
Quran 94:5-6
This was the message Shahla Raza—who calls herself a Sufi Muslim—wanted to convey to the devastated Syrian refugees in Turkey.
While opening a community centre near Balat in Fatih district last April, the Indian documentary maker and social activist based in Istanbul looked for a name that would make sense to the families fleeing war and suffering. What better name than Yusra? What better message could she offer the dazed refugees, especially children and women? They are people lost in this ancient and picturesque area of the old Constantinople.
"I wanted to be the comfort in somebody's hardship," she says.
Shahla, 50, who hails from a Nawayat family originally from Chennai, has been in Turkey for nearly two years. She does miss her home in Mumbai, but would return only when she "won't be needed here anymore".
She first visited Turkey in 2014, on her way back to Mumbai from the US, where her 20-year-old daughter is studying education policy. She had been thinking about travelling to Turkey since 2013, "when the situation of Syrian refugees started making headlines in India".
Every time I meet her, she repeats the same line: "I do not want to be like those people who watched and did nothing during the Holocaust."
"Even if little," she adds, "I want to do something. In this way, when my time comes, I will die peacefully."
This charitable spirit, Shahla says, is rooted in India. "In my country, people are compassionate, and the culture of volunteering is widespread," she says. Yusra is not the first community centre experience for Shahla. In Mumbai, she had set up a learning centre, Dhai Akshar, for street and slum children in 2014. The name comes from one of Kabir's famous verses: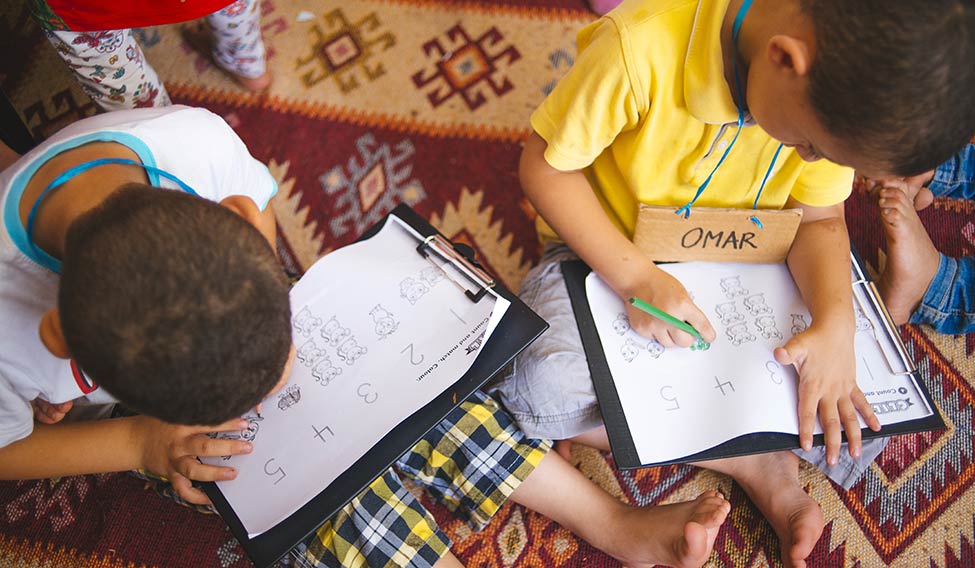 Pothi padh padh kar jag mua, pandit bhayo na koye
Dhai aakhar prem ke, jo padhe so pundit hoye
(Reading books everyone died, none became any wise
Only the one who reads the two syllables of Love becomes a scholar)
Every time Shahla talks about her kids at Dhai Akshar, or shows me their pictures, her face lights up with a broad smile. She misses them, but is reassured, as a good friend takes care of the centre now.
Before entering the circuit of community centres, Shahla made documentaries, collaborating with agencies such as the UK's Department for International Development. Her primary focuses were gender and development issues.
While living in Jammu and Kashmir (where her father worked), she worked with noted filmmaker and activist Muzaffar Ali. Later, in Delhi, she was associated with Doordarshan and NDTV. More recently, in Mumbai, she taught cinema and gender at Shreemati Nathibai Damodar Thackersey Women's University.
Shahla's altruistic nature, she says, was inherited from her father, Moosa Raza. The former IAS officer, who retired as secretary to the government of India after 35 years of service, is still active in the socio-cultural sphere. He is currently the chairman of the South Indian Educational Trust, Chennai.
Raza, who was awarded the Padma Bhushan in 2010, was widely praised for his initiatives as director of relief operations during the catastrophic drought in Gujarat in 1969. He reportedly covered about 50,000km using jeeps, boats, camels and horses, and touched the lives of people in 12,000 villages across the state.
Raza, author of the book Of Nawabs and Nightingales, also played a key role as chief secretary to the chief minister of Jammu and Kashmir during the turbulent 1990s.
Shahla's younger sisters, too, followed similar paths—one of them runs an educational institute in Canada, while the other is a consultant for NGOs in the US. "My father has always been a selfless person. We three grew up talking about equality and social commitment," says Shahla.
Shahla was born in Chennai, but spent her childhood in the cities of Gujarat. She graduated in graphic design at the Maharaja Sayajirao University of Baroda, and did her master's in community development at Southern Illinois University in the US.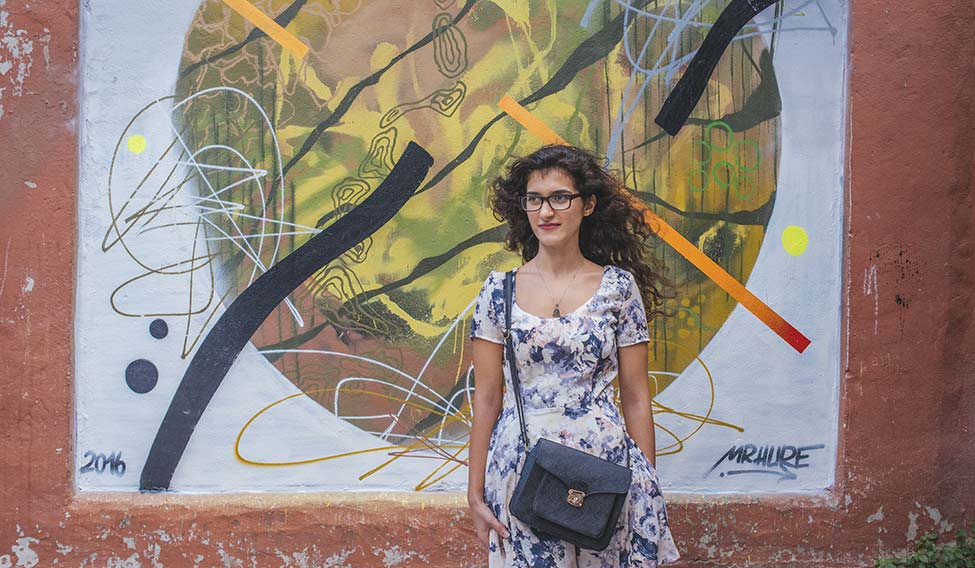 On returning from the US, she lived in Delhi, where she met her future husband—screenwriter and director Habib Faisal, known best for his National Award-winning film Do Dooni Chaar. Later, as Habib cemented his place in Bollywood, the couple moved to Mumbai.
After her first visit to Turkey in 2014, she returned to serve the Syrian refugees in early 2015. She arrived alone, without knowing the local language or any contacts. But she had a strong will.
The war in Syria—which started in 2011—has, so far, forced about 50 lakh people to flee their houses, says the United Nations High Commissioner for Refugees. With 27,24,937 Syrian refugees (as on August 11), Turkey is the top host country, followed by Lebanon and Jordan.
Many people such as Fatma (name changed), one of the women who regularly visit Yusra, do not have homes anymore, thanks to the bombs. Fatma, her unemployed husband and two young children are among the 250 families registered at Yusra.
"This place [Yusra] is the only solace among all our woes," says Fatma, as she readies for 'Friday Women Time', a space dedicated to women for meeting and sharing, with music and food, like they used to do back in Syria before the war.
At Yusra, the refugees get to learn English and Turkish. Most importantly, the children have a safe space with toys and books, not tyranny and bombs. Yusra hosts about 60 children every day.
All the activities here, including medical and legal assistance, are aided by a diverse and committed group of volunteers from across the world. While many of them (mostly students and teachers) are from Istanbul, there are activists such as Julie from Australia and Nancy from the US.
"Shahla is a magnet," says Habib, who supports her from Mumbai. "People from diverse backgrounds get drawn to her and her cause. That is incredible."
In mid-September last year, there was a rumour among the refugees that Turkey's borders with Greece and Bulgaria were going to be opened. Hordes of refugees from across the country converged in Istanbul, with hopes of moving to Europe. They, however, got stuck at Istanbul's central bus station in Esenler.
"A lot of refugees were camping there in miserable conditions," says Shahla. "So I networked with likeminded people via Facebook, and started collecting goods and donations for Esenler."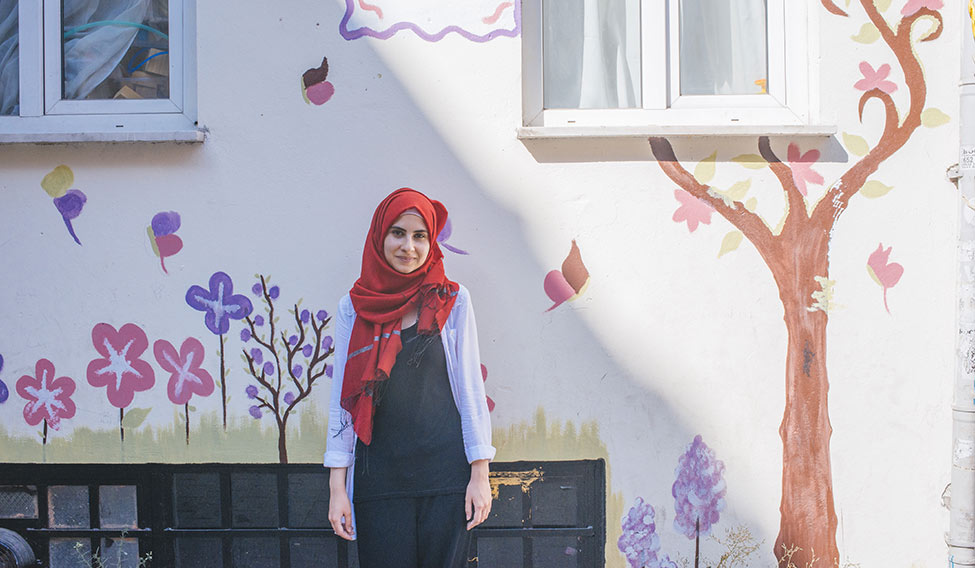 All goods were stocked at Shahla's place and distributed to the needy. As the word spread, more and more refugees sought help. Meanwhile, more and more people wanted to contribute, too. Every week, the 'Esenler group' provided succour to about 20 families.
Then came a point when Shahla had to leave her rented house because "the landlord did not want it to be used as a warehouse". That made Shahla think about an idea, which, a few months later, would lead to the birth of Yusra.
During the gestation period, Shahla made countless trips across the city to collect donations, and exhausting hikes with heavy luggage over the hills of Fatih to distribute aid. During one such trip, she met Jasmine Bakjaji, a 24-year-old Syrian girl who had been jailed in Aleppo for protesting Bashar al-Assad's regime. Jasmine had moved to Turkey with her family in 2014.
"Going to my university in Aleppo had become too dangerous," Jasmine says. "After a sniper killed my mom's friend's daughter, my family forbade me from continuing studies. In Damascus [where the family lived], even going to the city centre was hard because of the checkpoints, and I was mostly confined to my home. Unable to study, I got depressed and lost almost 10 kilos. So, at the first opportunity, I moved out."
Jasmine now studies environmental engineering at Istanbul University, and teaches at Yusra during free time. She believes education is one of the more urgent issues to deal with for the future generations of Syria.
"Shahla reinforces in me the belief that there are good people in the world," says Jasmine. "I feel so responsible because what you teach the children now is going to stay with them forever. I still remember my first grade teacher."
Israa Abdullatif, 21, from Aleppo is another volunteer at Yusra. Four years ago, she moved to Turkey with her family. She was an engineering student, but now studies English.
"Many Syrian people I know here study engineering because there will be a lot of job opportunities when reconstruction starts in Syria," she says. "I chose to study English because I want to talk to people, I want to communicate what is happening in my country."
In 2012, Israa's house was bombed. She is nauseated by the thought of her country's situation. "Everybody in Aleppo holds a gun now. There is no security anymore. People could just enter one's house, steal and rape. I cannot support any group—everybody is killing everybody."
Syria, Shahla says, can happen anywhere. And, wherever people really need her, she would be there, she adds. "If you do not have to worry about your next meal," she once told me, "it means you can take care of others."