There was a sense of foreboding as we boarded our flight from Kathmandu's Tribhuvan airport to the Tenzing-Hillary airport in Lukla, 135km away. The History Channel had named Lukla as the world's most dangerous airport in 2010. Besides us, there were about 25 people from the Sherpa community and a few foreign mountaineering enthusiasts on the plane.
The flight was jerky, not unlike travelling on an Indian road, and many passengers held on to their seats throughout the trip. During take-off, Lima Sherpa, a middle-aged woman, joined her hands and started chanting Buddhist mantras. She closed her eyes, opening them only when we screeched to a halt on the world's shortest runway (527m).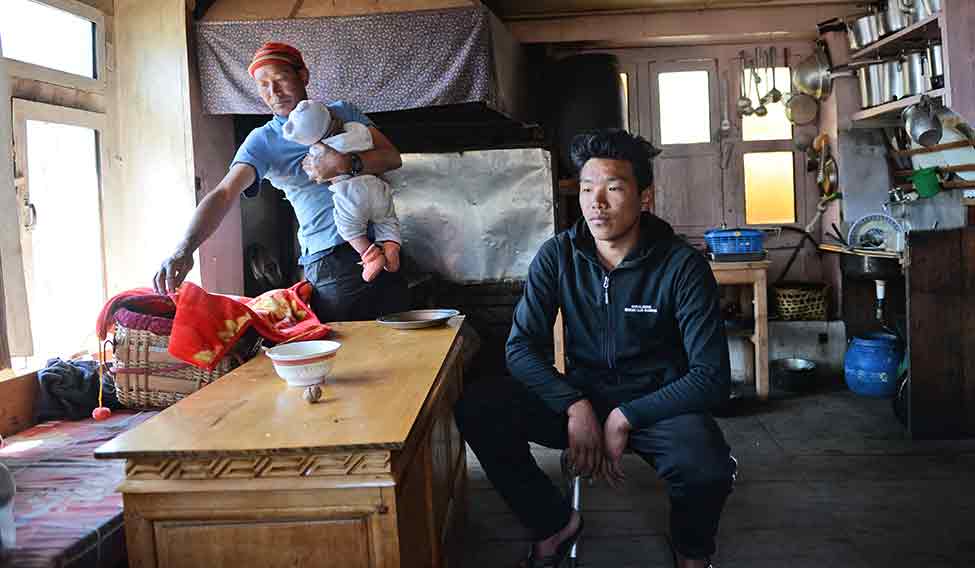 Mid-flight, Ang Babu, who was sitting in the front, looked out the window and whispered to his friend: "Oh! It will be very difficult to climb in this weather." The following day, Babu would accompany a group of foreigners from Lukla to Lobuche peak (at 6,119m). In his mid-30s, Babu has scaled many peaks as a porter for foreign tourists in the past 20 years. His next goal is to climb Everest, which would earn him about Rs 10 lakh, but his wife, Sabita, wants him to stay put. "Why should he take to the mountain? Yes, he would get money, but is that everything?" she asked. Last April, 18 mountaineers died in an avalanche and that added to Sabita's fears. "She told me if I die, there would be no one to look after them [two children]. So true," said Babu. "The lives of Sherpas are not insured."
However, Babu climbs the peaks at least twice a year, which earns him an annual income of Rs 5 lakh. "The rest of the time, we work as farmers or labourers," he said.
Hundreds of Sherpas, it seems, do not want to continue as porters, who guide others to fame. In the past 50 years, about 10,000 Sherpas have died on the mountains; 250 died on Everest. It was the adventure of mountaineering, besides money, that had made them take up the profession. As foreigners tried to scale different summits, Sherpas, who were farmers and yak breeders, found an opportunity to lift their families out of poverty.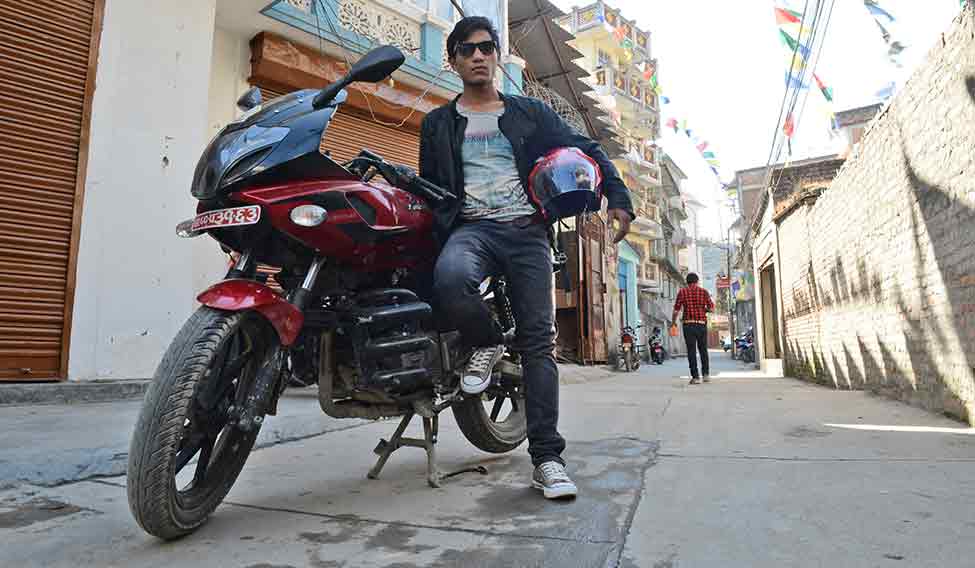 But now, the thrill seems to have subsided. Spread across Nepal's hills, about two lakh Sherpas constitute the biggest minority in the Hindu-majority nation. Most Sherpas are Buddhists, with only a small fraction of Hindus and Christians. "That is the reason the Nepal government doesn't look after us," says Dawa Phuti, 60, who runs a small hotel for mountaineers in Lukla. "The government never did anything for us. We live in a despicable situation."
Her husband, 71-year-old Ang Pasang, is a fan of Edmund Hillary and has climbed almost all the summits except Everest. The couple were part of Hillary's work in Lukla, such as opening schools and 12 health centres. Apparently, he cared for the Sherpas and visited Lukla once a year. His last visit was in 2006. "He was ailing and the doctors asked him not to come to Lukla, which is about 10,000 feet high. But, we saw him disembark from the plane with an oxygen cylinder," says Phuti.
Her father, Phu Dorje, and 20 of his climbing mates died in an avalanche in 1973. "When I got married, I set one condition—my husband would have to stop mountaineering. I was happy he listened to me," says Phuti with a smile.
Pasang nods approvingly, and says: "By now I could have climbed Everest three times. But, I never tried because of my beloved. I even told Mr Hillary that. I also told him his work inspired me much more than his Everest climb."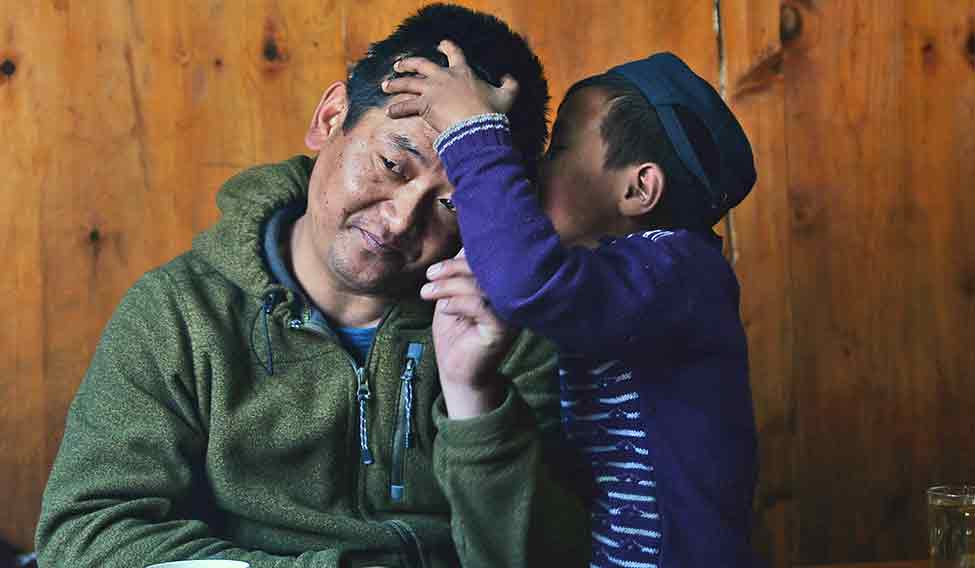 Phuti also kept her children out of "this dangerous profession". "We have two sons," she says. "One is an IT professional in Australia and the other works in a helicopter-manufacturing company. I did not allow them to become mountaineers."
Phuti and Pasang may have beaten poverty without risking their lives. Many others, however, have not been able to do so. Dawa Geljin Sherpa, 30, dropped out of school, while in class four, after his father died. "My mother worked in the field to raise me and my younger brother," he says. "I quit school to help my mother and this allowed my brother to study."
Dawa is now a Buddhist monk who has scaled Everest three times. On his latest climb, in 2013, he wore the monk's robes. "Today, I earn around Rs 6 lakh a year and run the family. My mother had said one of her sons should not take up mountaineering. So, even if one son was lost, the other would be alive," Dawa says with a laugh.
He got married two years ago and his wife has told him to quit mountaineering. "Our baby is just ten months old and my wife is worried about sending me to the mountain," he says. "But, what could we do? The Nepal government does not give us any jobs. [If it did], we would not have taken up this profession."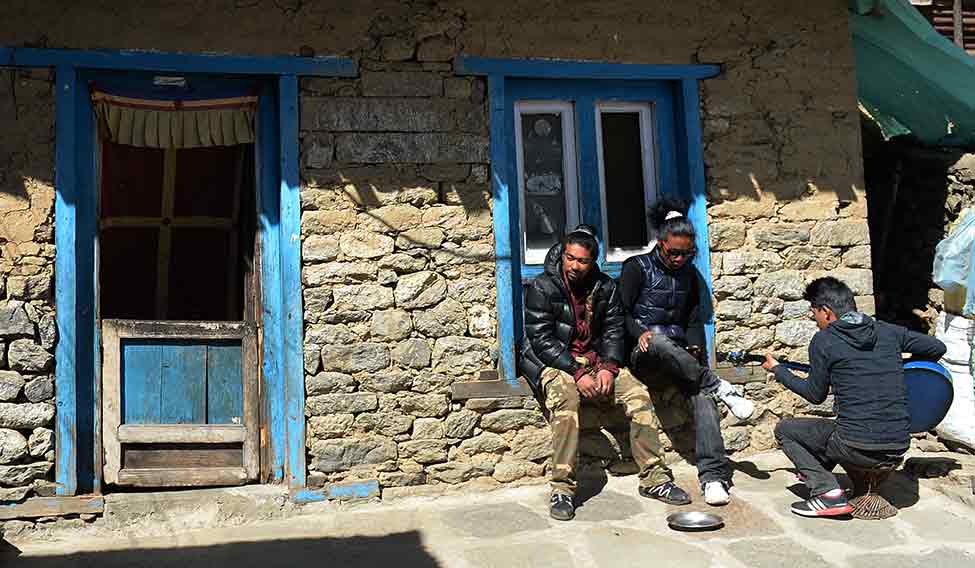 Dawa says he will continue climbing till his brother, Dawashri, who is studying at an engineering college in Kathmandu, starts earning. "Yes, we are well-built and live in the lap of the Himalayas," says Dawashri. "So, mountaineering runs in our blood. But, that does not mean that our lives don't have any value."
He says that, like him, many of his friends have also left their homes to start their own careers. Most of the Sherpas, he says, are in the business to earn quick money, but the next generation wouldn't do so. "Mark my words, after 20 years, the picture will be completely different. Foreigners would have to Google Sherpas," he says with a chuckle.
Pasang Lhamu Sherpa was the first Nepali woman to climb Everest. Her nephew, Namgil Sherpa, 22, says he will not tell her heroic story to the next generation. "I will make a career as a teacher," says the arts student. "I want to go back to my village in Lukla and teach students. Our place has a dearth of good teachers. It's the lack of education that drove our previous generation to take up such a risky job."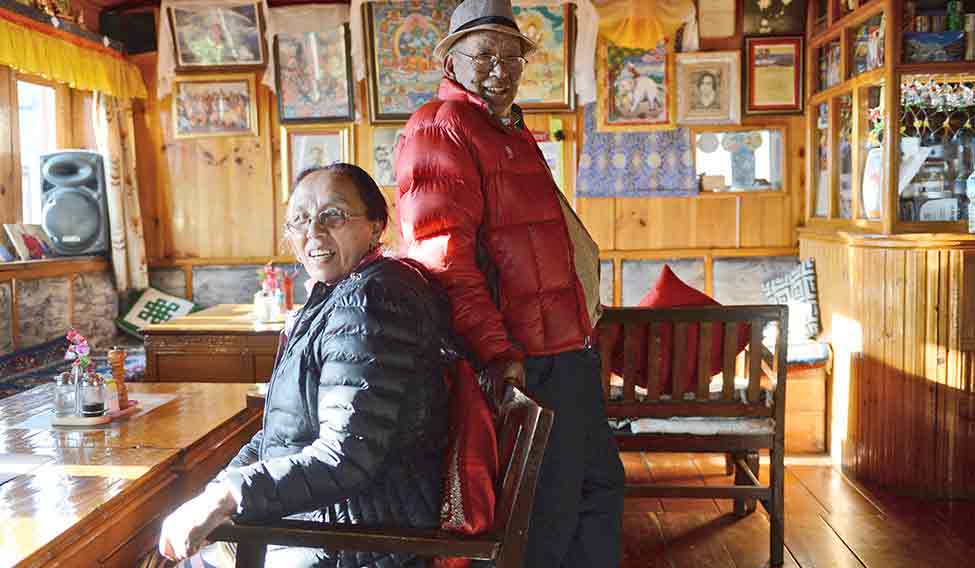 Every house in the region, it seems, has one thing to say: Sherpas are not born to risk their lives and die early. This reluctance to continue the traditional vocation has made the future of Himalayan expeditions uncertain. Perhaps that is why many airlines are now offering mountain flights, which allow enthusiasts to see the peaks up close, without actually climbing to get there.
Along with the view, these airlines offer champagne and a glimpse of the cockpit. And, after a one-hour journey to the mountain, the passengers are given a citation, signed by the pilot, which gives them bragging rights when they return home.
Perhaps a few decades from now, a flying expedition might replace the arduous trek and relegate the Sherpas to history books. Thema Sherpa scaled almost all the Himalayan summits between 1940 and 1973. Today, the veteran climber is bedridden in a pitch-dark room in a mud hut. His wife, Lami Diki, 75, cooks boiled rice and vegetables in an earthen oven close to his bed. His three sons, all in the travel business, do not look after them. "I assisted both [Tenzing] Norgay and Hillary as a cook [during their trek] to reach Everest. But, I feel ashamed that I was a mountaineer," says Thema, breaking down in tears.
That, perhaps, sums up the plight of the Sherpas.