"The public does not believe in differences, and views the two countries with a common, shared history" - Marvi Sirmed, political commentator

"As an option to save Pakistan, the use of nuclear devices cannot be ruled out. If the war escalates, civilians, too, may be targeted" - Brig (retired) Asad Munir, former ISI officer
The mood in Pakistan is quite hyper-nationalistic, if one goes by what is being aired on mainstream media and shared on social media. Analysts, however, believe the media has been compromised by an elite caucus of the all-powerful army, politicians and intelligentsia. 
"The Pakistani state manipulates opinions on TV and social media to skew the debate in its favour," says Marvi Sirmed, a political commentator known for her tough stand against the Pakistani security establishment. "It is done directly or through proxies in the public, and, hence, the media does not represent the aspirations of Pakistan's common public." 
Sirmed says the people of Pakistan do not want India and Pakistan to fight. "The public at large does not believe in differences, and views the two countries with a common, shared history," she says. "It is just a small portion of urban middle- and upper-class strata that benefits from the status quo, and, therefore, they continue to push an anti-India narrative in the media." Such groups, she adds, are closely linked to the military, which does not want peace with India for its own relevance.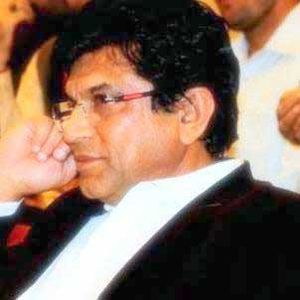 More alarming is what is happening off-screen. At a time when the Pakistani media is raging about 'Indian aggression in Kashmir' and the 'propaganda' against Pakistan, bogey messages—"Indian attack on Pakistan is likely to happen soon"—are being circulated among journalists, purportedly by the intelligence agencies. 
Pakistani army chief General Raheel Sharif held a corp commanders' conference, and talked of "thwarting any sinister design against the integrity and sovereignty of Pakistan". 
"Taking note of a hostile narrative being propagated by India, COAS [chief of army staff] said that we are fully cognizant of and closely watching the latest happenings in the region.... Armed forces of Pakistan are fully prepared to respond to entire spectrum of direct and indirect threats," reads a statement issued by the army. 
The Northern Areas of Pakistan—where Pakistan-occupied Kashmir lies—has been declared a no-fly zone for commercial and private aircraft. While the government cites bad weather, reports suggest the Pakistani air force sought the ban.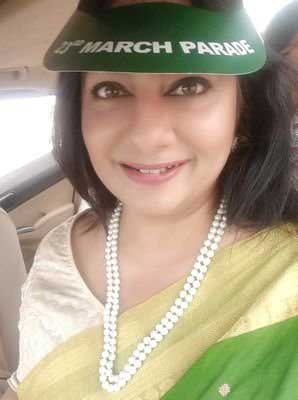 "The forces are on high-alert," says Brigadier (retired) Asad Munir, who used to head the ISI's tribal belt division. "All radars must be operational right now. From what I know, the air force is conducting mock sorties."
Then comes the nuclear sabre-rattling. "As an option to save Pakistan, the use of nuclear devices cannot be ruled out," he warns. "It may be at a tactical level against the [Indian] forces and, if the war escalates, civilians, too, may be targeted." 
Some politicians, especially those in the opposition, have demanded a joint parliament session. "The prime minister [Nawaz Sharif] should return from the US immediately and address public concerns over this tension with India," says Asfandyar Wali Khan, head of the Awami National Party. "Pakistan's foreign and domestic policies have failed. We need to rethink our policies."
All hope, however, is not lost. Another army press release called the Uri attackers "terrorists", notes Sirmed. "That," she says, "gives me hope that the Pakistan army might be willing to change its policy when it comes to supporting Kashmir-focused jihadists based in Pakistan."