In 2015-16, the budget estimate for the ministry of youth affairs and sports was Rs 1,541.13 crore. This was revised to Rs 1,371 crore. A total deduction of Rs 170.13 crore. Out of this, Rs 164.81 crore was slashed from the department of sports.

Though Rs 50 lakh was allocated to the Indian Institute of Sports Science and Sports Research in 2015-16, it was reduced to Rs 2 lakh. Though Rs 50 lakh was allocated to the National Institute of Sports Coaching in 2015-16, it was revised to Rs 7 lakh

USA has won 2,411 medals at the Summer Olympics, including 975 golds (before Rio); China has won 473 medals at the Summer Olympics, including 201 golds (before Rio)
As of August 17, the closest India got to a podium in Rio was when Nita Ambani, a member of the International Olympic Committee, gave out medals to the winners of the women's 400m freestyle event.
However, India did make a splash. Specifically, Sports Minister Vijay Goel, who almost lost his accreditation because he and his posse tried to enter areas that were out of bounds.
In competition, gymnast Dipa Karmakar came agonisingly close to winning the bronze medal in women's vault. She finished fourth; a phenomenal feat, nonetheless. In badminton, P.V. Sindhu reached the semifinals. She took over the crusade from teammate Saina Nehwal, who was knocked out in the group stage. Steeplechaser Lalita Babar became the first women after P.T. Usha, in 1984, to enter the final of a track event. Sania Mirza and Rohan Bopanna reached the semis, while Abhinav Bindra finished fourth in the 10m air rifle event.
A few glimpses of individual brilliance aside, India's performance has not been commensurate with its size and power. This statement, with minor alterations, is repeated once every four years. It's a quadrennial quandary that baffles athletes as well as analysts.
So, what is India doing wrong? A recent report by the parliamentary standing committee on human resource development, presented in the Rajya Sabha on August 9, gives a clear picture.
FUNDING: NOTES, THE POINT
The report said that the Central and state governments together spend about 3 paise per capita, per day, on sports. The US spends Rs 22 and the UK, Rs 50 paise.
Sports in India is largely dependent on the state with negligible investment from the private sector. In comparison, the US sporting system depends heavily on private funding. The United States Olympic Committee, responsible for running the country's Olympics programme, "is a nonprofit corporation and does not receive federal financial support". It is built on a grassroots system. For instance, Little League Baseball and Youth Soccer, both nonprofit, are primarily for fun and engagement. However, they bring a large number of potential athletes into the field.
According to a USA Today report, in 2014-15, the University of Texas got $192 million (Rs 1,150 crore, as per the conversion rate then) as revenue through donations and ticket sales at its football stadium. India allocated Rs 1,591.4 crore for sports in the 2016-17 annual budget. Of this, Rs 995.4 crore was for the department of sports; the rest was for youth affairs.
The standing committee report said that the sports sector accounts for 2 per cent of the European Union's GDP, and employment created by sports is 3.5 per cent of total EU employment.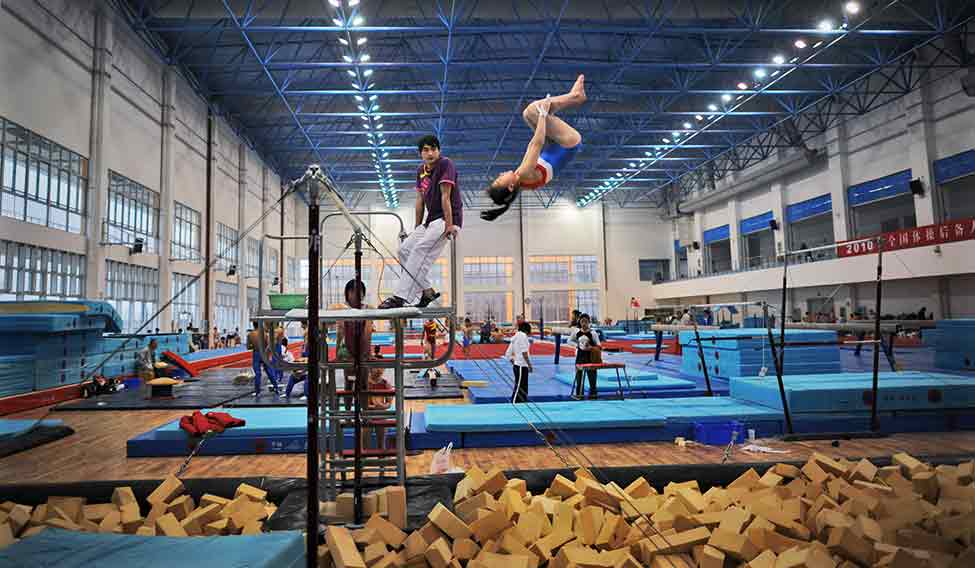 Meanwhile, Chinese businessmen have been on a shopping spree in Europe, with investments in several top-tier soccer clubs such as Manchester City, Inter Milan and Atletico Madrid. The aim, published in China's soccer reform plan, is to make the country a soccer superpower by 2050. According to a recent Fortune report, China has enacted policies to boost participation and grow the country's sports industry five-fold to $780 billion by 2025.
Tweeted Abhinav Bindra: "Each medal costs the UK £5.5 million. That's the sort of investment needed. Let's not expect much until we put systems in place at home."
The sports ministry allotted Rs 360 crore for preparations for Rio. Athletes were funded and trained under the National Sports Development Fund (NSDF) and Target Olympics Podium Scheme (TOPS), which became part of the former after Injeti Srinivas took over as SAI director general. The NSDF is based on public-private participation. The government matches the money contributed by PSUs, private companies and individuals. It was started in 1998, but, over the years, contributions have come down and the corpus fund has dwindled to Rs 118 crore, approximately. The Target Olympic Podium Scheme, launched at the start of 2015, was criticised for its structure and implementation. A lot of money was distributed on athletes from key disciplines, but it lacked a good monitoring system. Said Manisha Malhotra, former coordinator of the Mittal Champions Trust: "The TOPS idea was good. But implementation wasn't. There is no point in giving Rs 80 lakh to an athlete and asking him to give a written report every month on himself."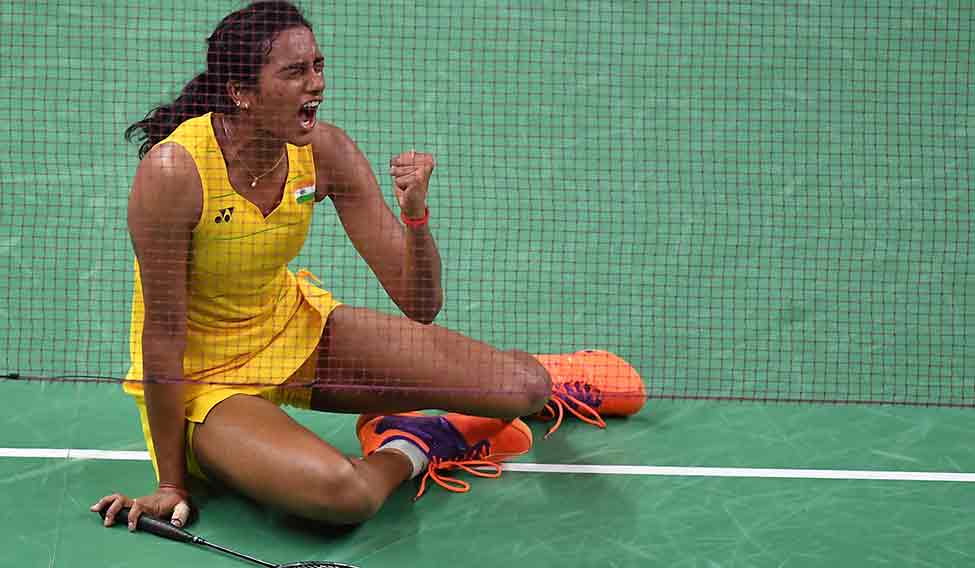 TRAINING: LOOKING TO THE FUTURE
"In India, only a child who shows potential is given any training," said former SAI director general Jiji Thomson. "This leads to the same child competing in multiple events, overtraining and burnout." For instance, he said, runners from Kerala, who showed potential in a particular event, were made to run several events to maximise medal chances. This, said Thomson, took a toll on their bodies.
Successful sporting nations, meanwhile, feed countless athletes into the sporting funnel and also look to the future. On a trip to China in 2013, Thomson found that the Wuhan University had been training athletes for the 2020 Olympics.
Said Bindu Rani, secretary of the Indian Athletic Academy in Bengaluru: "The government does not facilitate long-term development of athletes. They are only concerned about athletes who reap immediate results and discard the rest. Unlike private academies, government officials do not conduct proper followup of camps and grassroots programmes."
To find out what other nations do right, THE WEEK met officials from national Olympic committees in Rio. Officials from the UK and the US said the strong collegiate sports programmes in their countries have been throwing up consistent winners.
Aside from training regimen, factors such as nutrition and technology, too, play a role in betterment of athletes. A member of the Chinese delegation in Rio said Chinese athletes are forbidden from eating animal protein not supplied by training centres. And, training centres have a strict protocol on sourcing meat. Animal feed is often laced with drugs and the residue stays in the meat. Hence, the protocol. In Rio, the Chinese delegation reportedly has its own security officials and chefs. Reports suggest that the raw materials for the kitchen come from the Rio Olympics Committee, but the cooking is done by Chinese chefs. Compare that with the Narsingh Yadav drama. The wrestler, whom the National Anti-Doping Agency cleared in a doping case—he said his food had been spiked—was called for a hearing by the World Anti-Doping Agency on August 16.
In terms of technology, the US zooms ahead with wearable gadgets. Its cycling team uses the Solos Smart Eyewear glasses for training. The glasses give a heads-up display of statistics like speed, power, distance and heart rate. It has not been cleared for use in competitions.
Then, there is the Whoop, a wristband-mounted sensor worn by the likes of swimmer Michael Phelps. The device analyses an athlete's body for "strain, recovery, and sleep" and suggests changes in their schedule.
SCOUTING: CATCH MORE, WHEN YOUNG
The allocation for the scheme for human resource development in sports was Rs 5 crore in the 2015-16 budget. This was revised to Rs 2 crore. In the 2016-17 budget, the government again allocated Rs 5 crore. The scheme for identification and nurturing of sports talent in the country was allocated Rs 50 lakh in 2015-16. This was revised to Rs 2 lakh. This year, too, the allocation is Rs 50 lakh.
A recent report in The Washington Post said focusing on disciplines more likely to yield medals works far better. For instance, Ethiopia invests in running, which has given the country all of its 40-odd Olympic medals. Meanwhile, countries such as Finland and Sweden, where equality runs deep, chose not to specialise. Most of their medals came in the early 20th century. The good news is that India has identified such events, which include archery, badminton, hockey, shooting and wrestling.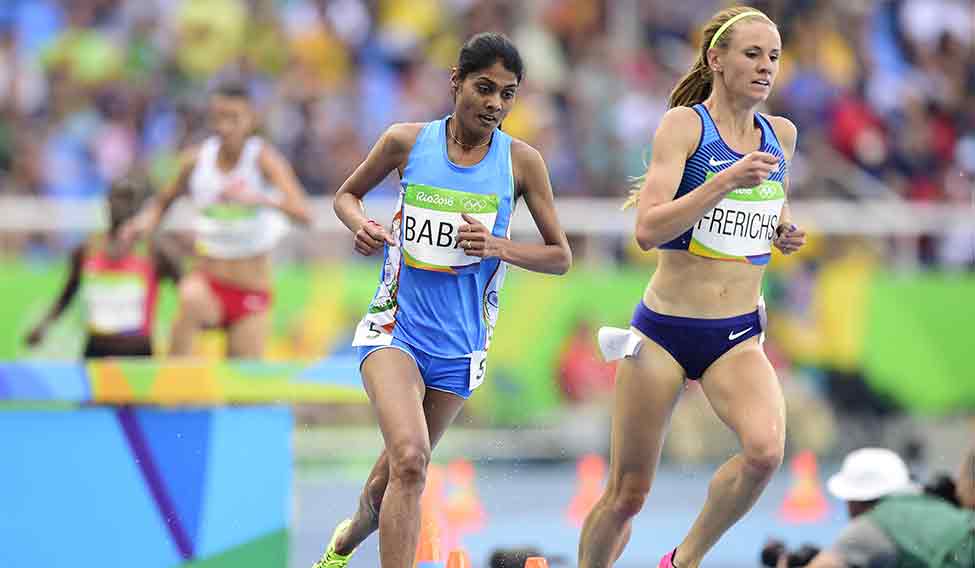 The northeast, for instance, is a fertile ground for talent in archery, boxing and gymnastics. And Tripura has done well in encouraging the talent. A decade ago, the government began scouting for talent. The aim, apart from sporting glory, was to keep the youth away from militant outfits. "I feel proud that Dipa Karmakar is the product of such an attempt by our government," Tripura Sports Minister Shahid Chowdhury told THE WEEK. When word of Dipa's talents reached the government, it allocated funds to train and nurture her. Also, the Tripura government has recently created a special budget of Rs 5 crore to start sports projects in every village school.
Other northeastern states, however, have not been so dedicated. Said Kunjarani Devi, India's most decorated weightlifter: "Unless we stop political interference in games, India will never do good. No politician in Manipur cares about sports. I will never go back to my state. I cry seeing the situation of sportspersons there."
Also, the generation of athletes that gave India medals at the 2008 and 2012 Olympics is waning. The new generation doesn't seem to be maturing soon enough, especially in shooting, boxing and wrestling.
Given India's size, said Thomson, talent scouting cannot be left to just one organisation. "It is primarily the responsibility of the states. Except for Kerala, Haryana and Manipur, the states have still not accorded top priority to sports," he said.
India does not have a reliable database of sportspersons, he said, adding: "One Dipa Karmakar is not enough. We want hundreds of them, to choose the best." Also, the sports ministry and SAI should be headed by people who have a passion for sports. "Sports federations cannot be made an asylum for disgruntled politicians and retired bureaucrats," he said. "A merciless cleanup is required."
FACILITIES: STATE OF THE CENTRES
The members of the parliamentary standing committee visited several SAI centres and noted their observations. For instance, at the Lakshmibai National College for Physical Education in Thiruvananthapuram (a SAI centre), "there has been no recruitment for the last 25 years despite acute shortage of administrative staff in the institute".
Also, the training of athletes was hindered by the lack of an indoor training facility. "The committee was also surprised to note that the sports training complexes were run by assistant professors and not by suitable administrators."
The SAI stadium in Mumbai, the committee said, was in a dilapidated state and "many deficiencies in the infrastructure [were] easily visible". The committee also noted deficiencies in the kabaddi arena, judo hall, boxing arena, the girls' hostel and the staff quarters. It lauded the sportspersons for achieving so much "despite the conditions". The facilities were in "bad shape" and, allegedly, "prime land had been encroached [upon] by builders".
The committee also visited the athletic track inside the main stadium of the Jawaharlal Nehru Sports Complex in Delhi, and found "worn-out" track and field facilities. "The upkeep seemed to be disastrous.... The track had caved in at several places... there was a tunnel underneath the track, and it was prone to collapse. There were several potholes, which were several feet deep and were death traps for the athletes."
The soccer ground was in "unplayable condition" and "had not been maintained for the last one and a half years". "It was dusty and full of potholes and looked like drought-affected agricultural field," said the report.
The committee has asked the sports ministry to set up a high-level inquiry and send a report before September 9.
Also, after the Indian women fared poorly in hockey at Rio, reports surfaced about SAI's playing surface in Bhopal. In a letter to Prime Minister Narendra Modi's principal secretary, dated August 10, 2016, Francis D'Souza, deputy chief minister of Goa, alleged that the team could not practise in Bhopal because of the poor turf. The team had refused to play on the ground as there were weaving defects and holes in the blue turf, he said.
D'Souza said the regional director of the SAI in Bhopal, Roque Dias, had pointed out that the turf was not according to Rio standards. When he refused to release payment to the firm which had laid the astro-turf, he was abruptly transferred, said D'Souza.
During his brief tenure as SAI director general from 2014 to 2015, Thomson had taken the first steps to set up exclusive sports academies—for swimming, gymnastics and cycling (Delhi), wrestling (Sonepat), and athletics (Thiruvananthapuram). The idea was to train sportspersons at sub-junior, junior and senior levels in one place, where uniform coaching can be given under expert guidance. However, because of budgetary constraints, these academies have not risen to expected levels, he said.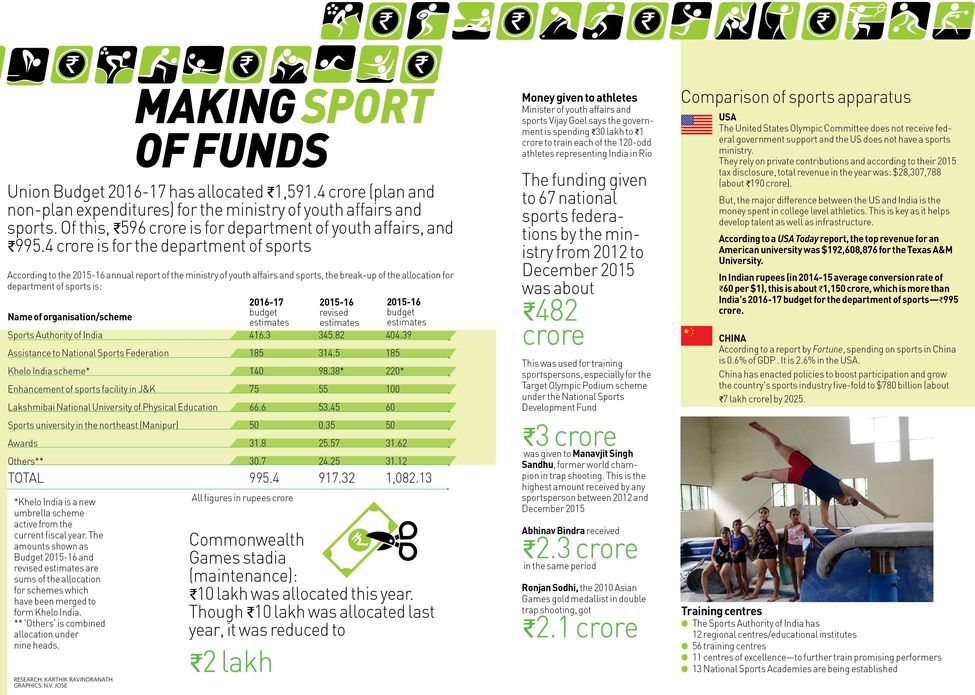 SOCIOLOGY: LESSONS IN SPORTING CULTURE
Said a 2008 study in Economic and Political Weekly: "A large population may not count for very much; very few potential athletes actually participate and compete." Scholars Anirudh Krishna and Eric Haglund said that public information could play a vital role in inspiring young athletes to aspire for Olympic gold. Said former Olympian Anju Bobby George: "Imagine if Usain Bolt ran in India. That would no doubt inspire a lot of people to start running." And it is Jamaica, Bolt's homeland, that provides an excellent illustration of how the reach of sports affects its performance. It does not have a high population or gross domestic product, which many analysts say aid winning performances. But, the country has a lot of radios, which spread the word. Said the EPW study: "Jamaica had 430 radios per 1,000 residents in 1992, well above the world median figure of 258."
The lack of a sporting culture adds to the problem. The parliamentary standing committee was told that Kerala was the only state where physical education had been included in the academic curriculum.
Playing spaces are shrinking as well. In Hyderabad, for instance, several playgrounds have apparently been swallowed by builders. A recent newspaper report said the city, which once sent footballers to two Olympics (1956 and 1960), has not carried forward that legacy. Interestingly, Operation Polo, which involved the integration of Hyderabad into India, might have been named so because of the dozen-odd polo grounds in the city.
"I was in the European circuit for the past four-five months," said Muhammad Kunhi, India's athletics coach. "Holland, France and Turkey, especially. Every two kilometres, they have some kind of sporting facility. Like an open gym or a synthetic running track or a park. These facilities are free. And, these are apart from the specialised sporting facilities for athletes. We need more of such public facilities to build a sporting culture."
Moreover, Indian parents are reluctant to let their children pursue sports seriously. The likelihood that one would earn a good living playing sports doesn't seem to have much traction in India. Said Rani: "Although parents send their children for coaching, by the time the children reach Class 10 or 12, they are taken away. And, that is the end of their athletic career."
Said Syed Ali, who was part of the hockey team that won gold at the 1964 Olympics: "There is no financial security for players once their career is over. Though I represented my country in many prestigious tournaments, the government has not given me anything. Had I not been employed, I would have had a hand-to-mouth existence."
SUGGESTIONS: IMPROVING THE SYSTEM
In terms of funding, the parliamentary standing committee has urged public sector undertakings to contribute to the National Sports Development Fund (under the sports ministry), support selected athletes and disciplines under the Target Olympic Podium Scheme, adopt a SAI centre and upgrade it to international standards, sponsor tournaments in nine high-priority disciplines, and employ sportspersons and give promotions on the basis of their performance.
To spread awareness, the committee recommended that, in coordination with SAI, "banks should provide the last mile connection to the raw talents in the rural and tribal areas as they have the local presence through their branches."
And, as a stable career is a sticking point for athletes, the committee has recommended that there should be "uniform guidelines for recruitment and promotion of sportspersons in public sector banks and public sector undertakings".
To bring in more athletes, the committee suggested the Railways, which has a vast network, should consider setting up sports centres in rural areas also, which, besides improving their outreach, will increase their pool of sportspersons.
"People need to stop thinking about immediate results," said Rani. "It's a long process that will take more than 10 years. If we start addressing the problems now, one cannot expect India to have world-class athletes by Tokyo 2020. Patience and proper government support are vital."
With Mathew T. George in Rio, Rabi Banerjee, Deepak Tiwari, Ajay Uprety, Karthik Ravindranath and Reuben Joe Joseph