There is something different about going about your day packing a flagship mobile in your pocket. For one thing, you start seeing your phone on the billboards. In advertisements between TV shows. And when you walk by the manufacturer's retail store, you know that you already have the best product they're selling.
In 2019, this phone is, as of writing, the Samsung Galaxy S10+. It's the biggest, baddest Android device that money can buy. With a starting price at Rs 73,900, the phone represents the kind of investment that people used to spend on motorcycles, laptops or even vacations.


So, to answer the inevitable question of "Is it worth it?", we looked at the phone after one month of daily usage. In that time, it travelled multiple cities, took multiple photos across use case scenarios, and served as a make-do WiFi router. Here is the real-world review of the world's best phone.
Day-to-day
Moving to the S10+ from a Galaxy Note 9, one of the things I appreciated most was the slimmer form factor. Despite being a big phone, the S10+ feels good and easy to hold. The decision to move the fingerprint scanner from the back to the front clears up some real estate on the back, making the phone a better looker overall.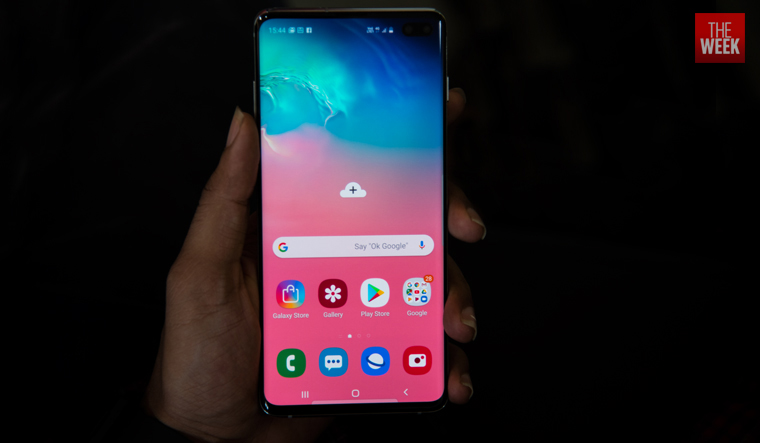 What makes this phone a true flagship is the battery. In an age where most people ration their intensive app-usage so they don't run out of battery by the end of the day, the S10+ is happy to let you game on it, run a 24x7 hotspot, sync with a Samsung smartwatch and play movies at 2K. If you start using it in the morning today, it will still be beaming back at you by midday tomorrow. That is battery life worth holding on to.
Camera
The three lenses on the back were a useful gimmick. When I had time, I found myself switching lenses and experimenting with the shots I could take, once from the standard wide, once from the telephoto and once from the ultra-wide. The ultra-wide lens is easily my favourite of the lot. When faced with a "real" landscape to capture―like a mountain range―I no longer feel like my device fails to do justice. The telephoto lens proves to be a bit gimmicky as in my comparison tests, the image quality wasn't as good as that of a cropped photo from the standard lens. The standard shooter is good for most purposes―I found myself shooting at night and in low light far more than I normally would.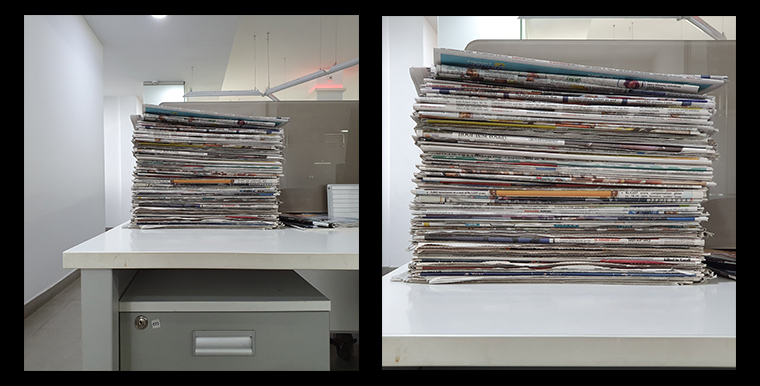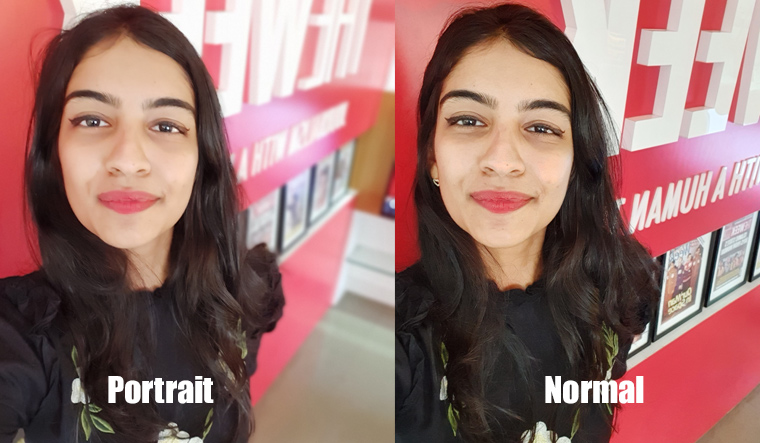 The S10+ will make you the unofficial group selfie photographer wherever you go thanks to its impressive live focus and clarity. The portrait mode is great for taking photos of people. However, the front camera's "group" mode is only a mild improvement from the regular one in terms of taking a wider frame. Even so, you will be expected to take great selfies―if you're alright with this responsibility, the S10+ hole punch camera will have its work cut out for you in every social gathering.
It's worth noting that an entire episode of The Tonight Show with Jimmy Fallon was shot on the Galaxy S10+. Given that the setting was Brooklyn at night, it shows just how well the phone performs in challenging circumstances. However, it needs to be said that a DSLR would have done a better job.
Performance
Let's face it, most of us are not using our pocket supercomputers to their maximum potential. Whether it comes to sending emails, browsing Instagram or running multiple tabs on Chrome, the S10+ is completely unstressed. You won't really feel the difference between this and other devices.
The sheer power of the CPU and GPU make this a gamer's dream―the catch is that most mobile games are not very demanding. While it breezes through PUBG at the highest settings, to really see it at its best you will want to try games like Need for Speed: No Limits or any of the 2GB+ games you can find on the app store.
Software
Ultimately, I did not find myself ever making use of the Bigsby AI assistant. I own a Google Home so the only AI assistant that makes sense for me would be Google's own. Thankfully, there is a way to reconfigure Bixby's physical button to activating Google's assistant.
The usual suspects of Samsung bloatware are all present, but they don't affect your user experience. Seasoned Samsung users will just place the Samsung apps in a folder and keep them out of sight and out of mind.
Final takeaways
There is something to be said about having a flagship device. For one, they age better than mid-level phones. While yesteryear's Motorolas or Xiaomis may have been as capable as the S10+ in the real world, these phones are never quite as responsive after a year or two of usage. From owning a previous model flagship, the Samsung Galaxy Note 9, I can say that top-tier phones last longer and slow down less over time.
Samsung continues to have more bloatware than their competitors, but this doesn't seem to affect the device's speediness as much as it used to.
Having a camera of this calibre in your pocket is something worth investing in, though, I still feel the absence of a real telephoto when I need to take a shot of something far away. Considering the S10+ is priced well into the range of mid-level DSLRs, it's worth considering whether you should buy this device or a DSLR with a telephoto lens, if you are serious about photography. For everyday purposes, the S10+ can handle pretty much anything you throw at it.
Samsung Galaxy S10+ Specs
Body: 157.6 x 74.1 x 7l.8mm)
Display: 6.4" Quad HD+ ; Dynamic AMOLED; InfinityO; 93.1 per cent Screen-to-body ratio.
Rear camera: 12MP Telephoto (2x, 52mm); 12MP Wide-angle; 16MP Ultra Wide (12mm)
Front camera: 10MP Selfie; 8MP RGB Depth Camera; Dual Focus
OS: Android 9 "Pie"
Chipset: Exynos 9820
CPU: Octa-core (2x2.73 GHz Mongoose M4 & 2x2.31 GHz Cortex-A75 & 4x1.95 GHz Cortex A55)
GPU: Mali-G76 MP12
Memory: 8GB RAM with 128GB internal storage; 8GB RAM with 512GB internal storage (Ceramic models only); 12GB RAM with 1TBinternal storage (Performance Edition only)
Battery: 4100mAh
Colours: Prism White, Prism Black, Prism Green, Prism Blue, Ceramic White, Ceramic Black