The absence of veteran off-spinner Ravichandran Ashwin from India's 2023 ODI World Cup squad had sparked off debates in cricketing circles and among fans on social media alike. India's 2011 World Cup-winning hero Yuvraj Singh agrees that India will miss him, but said that the team will miss Yuzvendra Chahal more. 

"More than Ashwin, I feel leaving out Yuzvendra Chahal could prove to be a mistake," Yuvraj Singh told THE WEEK in an exclusive interview. "A leg-spinner is someone who will always take wickets for you. He is always a game-changer. Kuldeep Yadav is bowling really well. He is outstanding right now. But Chahal would have been quite dangerous. 
"With Hardik Pandya playing the role of a third seamer, you could have picked Chahal instead of the fourth seamer," the southpaw said.
An all-rounder who did wonders for India in his playing days, Yuvraj Singh was candid in his assessment of the all-rounders in the current team for the World Cup. "We have Ravindra Jadeja. We have Axar Patel. We have a line-up which is very deep in batting. The team is looking good also because Jasprit Bumrah is back.
"I had a few concerns before the Asia Cup because there were a lot of injuries. Winning an Asia Cup is not something which proves that you are going to win the World Cup. But it definitely proves that India is in good form," Yuvraj Singh told THE WEEK.
For the full interaction with Yuvraj Singh where he talks about the possible No. 4s in the Indian team, the 2011 World Cup campaign, the all-rounders and the current Indian stars, especially Shubman Gill, grab the latest issue of THE WEEK (issue dated October 8). 
This World Cup special issue will also have exclusive interviews with BCCI president Roger Binny and former India great Sunil Gavaskar.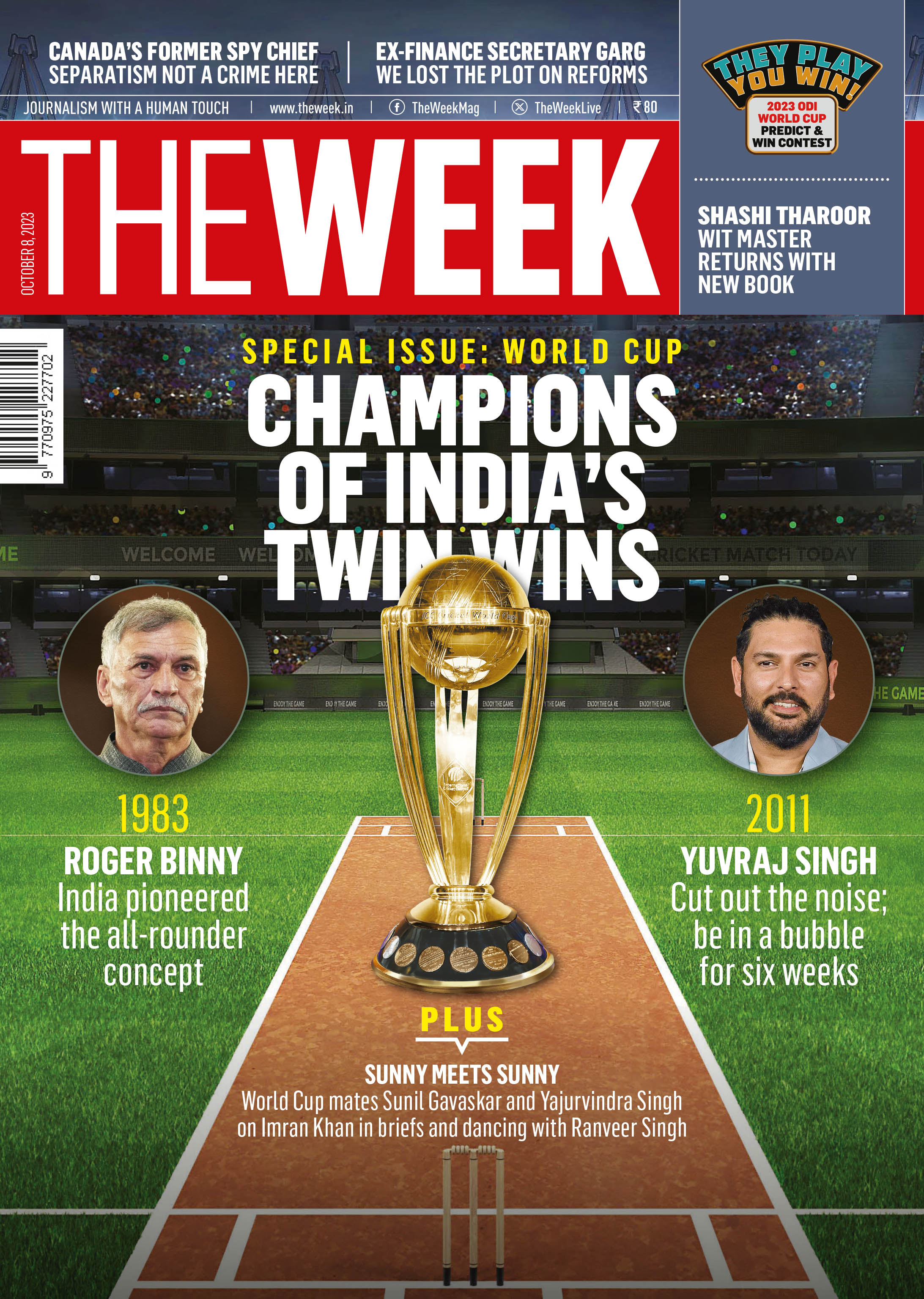 You may also buy the issue online:
Subscribe to THE WEEK Magzter:
Subscription link: