The moment Endrick Felipe Moreira entered the game, the 39,877 fans in the stands at Palmeiras' Allianz Parque in Sao Paulo erupted in roaring cheers and celebrations as if the team had scored a goal. The crowd only got louder and more excited every time the ball came his way. It was the professional playing debut of the child prodigy who, at 16, has generated great excitement and expectations across the football universe. He wore the #16 on his back.

The day was October 6, 2022, a date that will live in the memories of the millions of fans who hope he will become the global king of football.

Endrick exploded into the field with the pent-up energy and enthusiasm of the great promise of Palmerias. This year, he scored goals in the three championships of the Palmeiras base team, the Copa do Brasil, the Brazilian Under-20 Championship, and Copinha—the tournament that brings together male under-20 teams from all over the country. The tournaments have made him the most valuable player, and he received the trophy for the most beautiful goal, making the then 15-year-old a global sensation.

He only played for 20 minutes in a 4-0 rout against Coritiba where he did not score, but that was beside the point. The professional debut on the field came after a year of phenomenal success that had him sign his professional contract with the club upon turning 16 this July.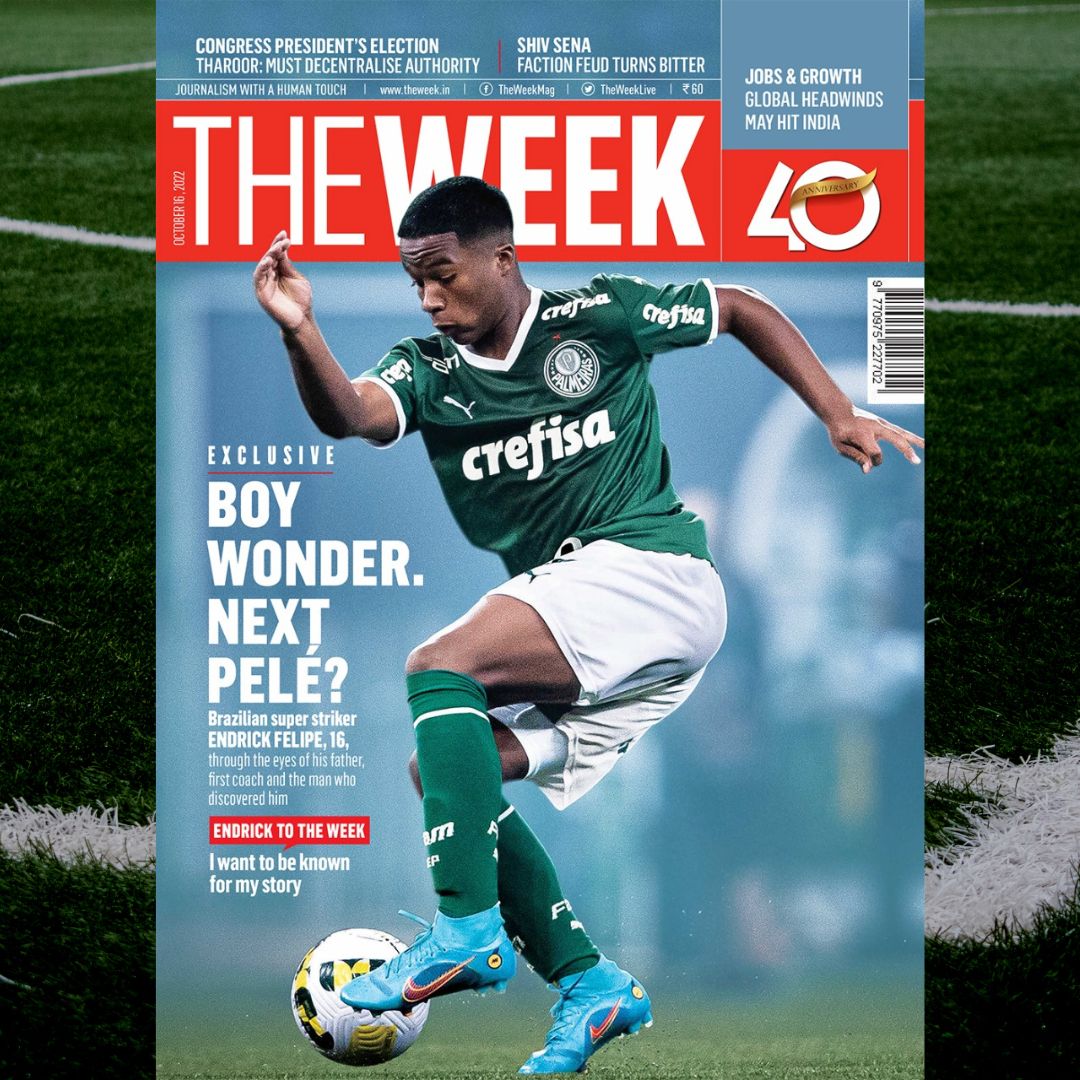 Endrick had a couple of opportunities to score. Snatching the ball from Coritiba's defense, he took it across a good chunk of the field, evading other defenders and getting in good position to forward the ball, but instead of passing it to teammates who were free of marks. That was not the only time he got the ball to the goal, another shot landed softly in the hands of Coritiba's goalie.

Just the same, there was a momentous feeling in the stadium, fans aware of the possible historic significance of what they had just witnessed.

Speaking after the game, Endrick dedicated the touchstone event to his grandfather, who died days before seeing him score the tournament-clinching goal in the final of the Under-20 Brasileiro Championship.

Thanking god, Endrick said he adapted to the group and that it was good to be in front of the fans. "I was waiting. These were hard weeks. I lost my grandfather and I played with that in my head," he said.

Endrick has been alternating his play with the base teams, and training with the main team, keeping up with the rhythm of both.

"I want to reach the top with Palmeiras," said Endrick in comments after the game. "If I go to play in Europe one day, I will return here to be world champion, of the Libertadores Cup, of the Brasileiro Cup, and of everything."