Rudolph Ingram is no ordinary seven-year-old boy. Touted the 'fastest kid in the world', young Rudolph is a sprinter who completed 100m in a record 13.48 seconds (in his age group)―barely four seconds behind the fastest man in the world Usain Bolt. Bolt ran the 100m race in 9.58 seconds at the World Athletic Championship in 2009.
Rudolph, who goes by the name Blaze, is already being called the next Usain Bolt. He says he "loves running real fast". The six-pack-flaunting youngster has been competing in races since 2016. Rudolph has won several medals and admits that his favourite part about running is that "you get medals".
His father Rudolph Ingram Sr manages the seven-year-old's Instagram page, which has racked up over 506,000 followers since the running sensation shot to the limelight.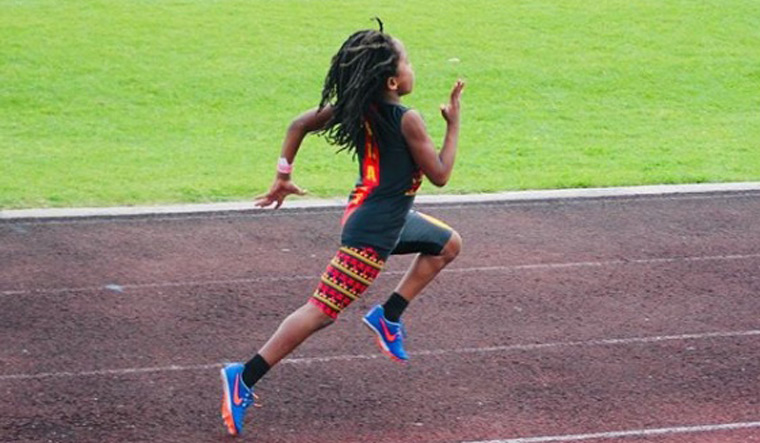 According to Rudolph Sr, his son started running and training to compete when he was just four years old. Videos on his Instagram page show Rudolph displaying some impressive skills while playing football, and he has expressed his wish to play it professionally some day.
Rudolph won the USA track and field records for his age group in February, following which the young sprinter talents caught media attention.
Rudolph has caught the attention of the world, including basketball legend LeBron James and the American football team Tampa Bay Buccaneers.