The first all-civilian crew is set to ride into Earth orbit from the historic Launch Complex 39A at NASA's Kennedy Space Center in Florida. 
Elon Musk's SpaceX is set to launch four people into space Wednesday on a three-day mission called Inspiration4.
The SpaceX flight will be led by billionaire entrepreneur Jared Isaacman, the American founder and chief executive of e-commerce firm Shift4 Payments. Isaacman's main intention is to raise awareness and support for one of his favorite causes, St. Jude Children's Research Hospital, a leading pediatric cancer center. He has pledged $100 million personally to the institute.
The crew will bring items like artwork from patients on board the Crew Dragon spacecraft to auction off to benefit St. Jude.
29-year-old Hayley Arceneaux, St. Jude ambassador will be on board with Isaacman. Chris Sembroski, 41, and Dr. Sian Proctor, 51 will also be flying on Inspiration4 Mission. Sembroski is an Iraq War veteran and engineer with Lockheed Martin. Proctor is a professor of geology and science communicator.
The spacecraft will circle the globe once every 90 minutes at more than 27,360 kph. The target altitude is 575 kilometers, beyond the orbits of the International Space Station or even the Hubble Space Telescope. After three days of orbiting the Earth, the spacecraft will splashdown in the Atlantic Ocean off the coast of Florida.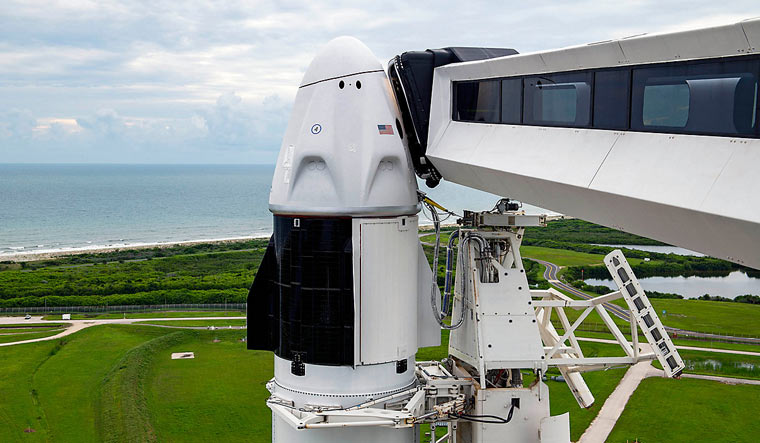 Organisers expect a a 70 percent chance of favorable weather conditions for the launch atop a Falcon 9 rocket to orbit Earth aboard its Crew Dragon spacecraft. The crew have got commercial astronaut training that lasted months. The lessons include orbital mechanics, operating in microgravity, zero gravity, vehicle and spacecraft, spacesuit and spacecraft exercises and mission simulations.There were also trained managing stress, handling emergency situations.
The astro-tourist team will have no part to play in operating their spacecraft as the flight is fully autonomous. However, the mission is not a joyride. Once in orbit, the crew will perform medical experiments during their three-day trip.
"You're riding a rocket at 17,500 miles (28,000 kilometers) per hour around the Earth. In that kind of environment there's risks," Isaacman said in a Netflix documentary.