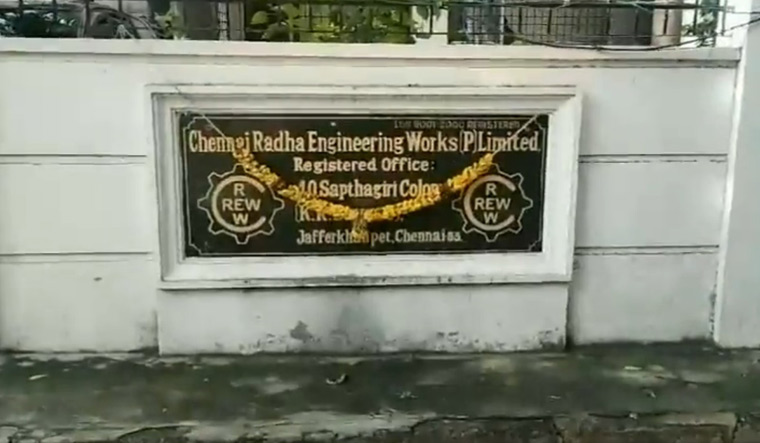 The Income Tax department sleuths, on Wednesday, conducted searches at the residences of contractors and suppliers of Tamil Nadu Electricity Board (TNEB) and Tamil Nadu Generation and Distribution Corporation (TANGEDCO). The searches were conducted in more than 40 locations in and around Chennai. Searches were also conducted in the residence of close associates of minister Senthil Balaji who work in the accounts and purchase departments of TANGEDCO.

According to highly placed sources in the Income Tax department, a firm in Ponneri was also searched, based on complaints of evasion of taxes and it has got nothing to do with Balaji. The residences and office of the owners of the firm also came under the IT scanner. "The searches are conducted based on complaints of tax evasion. It is against the contractors and suppliers who supply conveyor belts to TNEB," sources told THE WEEK.

However, the searches at the residence of one of the associates of Balaji, who works in the accounts and purchase department of TNEB and TANGEDCO, raises questions on the intentions of the raid.

The searches, incidentally, were held on a day when Balaji's bail petition came up for hearing in the Madras High Court. Sources in the DMK, close to Balaji, say the searches were held purposefully to inform the court that the investigation is still not over and there are several leads to misappropriation of funds by the minister.

Sources also say the Income Tax officials, despite several rounds of searches in the residences of Balaji and his close associates in the past few months, did not stumble upon any concrete materials. Balaji came under IT scanner even before the 2021 assembly polls. The residence of Balaji in his hometown Rameswarampatti and his office in Karur and other places were searched then.
Again the searches went on for over 10 days in May 2023. While the Enforcement Department also came in, the Income Tax conducted searches again in places linked to Balaji in Karur, Coimbatore and Chennai.

"Today's searches are only to inform the court that there is evidence to deny his bail," said a senior DMK leader. He said the Income Tax searches on Wednesday will not have any impact on the operations of TNEB or TANGEDCO.